The new Slate Stone columns by Windsor are an exciting addition to our selection of decorative columns. With the stylish look of real slate, they give your designs an added flair that is sure to catch the eye of passersby.
For enhanced curb appeal, they are ideal design elements to flank your driveway's entrance with. Also use them to decorate your porch design, upgrade your patio, accent your garden, improve your interior spaces, and more.
Made of highly durable polyurethane, they stand up over time to severe weather, and will always look as good as new. Crafted from molds made of authentic slate, they look and feel just like the real thing. Outdoors, they resist moisture and harsh temperatures. Indoors, they withstand wear and tear and high traffic. With a robust, maintenance-free construction, they'll never chip, crack, split, or fade.
Their one-piece, lightweight construction also makes them extremely easy to install. To ensure you get them up quickly, we include an easy installation guide with your order. In no time, you'll have an attractive new element elevating the beauty of your design.
Offered in five beautiful colors, you'll easily find a style that matches your design preferences.
The Brunswick Brown Column is an elegant tone that looks great as a porch column, and will easily improve your property's visual appeal.
Slate stone columns in Brunswick Brown make attractive porch accents.
The Canyon color gives you a flavor of the Southwest, and looks great as a design element on your patio.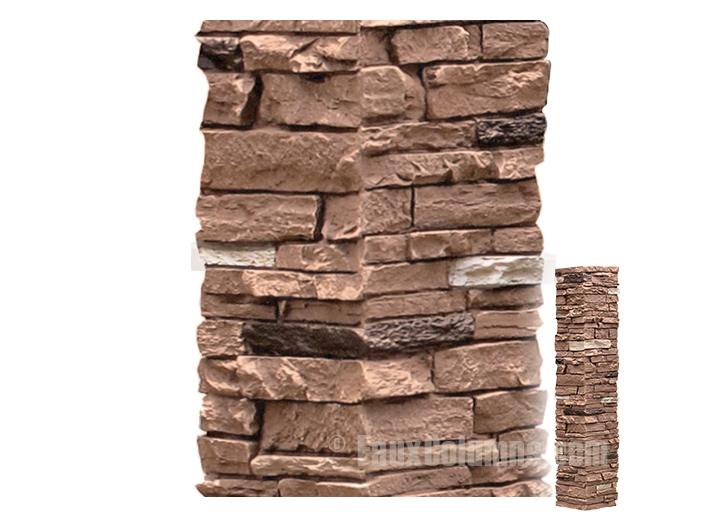 Slate stone columns in Canyon finish add comfort to your patio.
The Midnight Ash color is a sophisticated tone that looks fantastic as a fence column in your yard.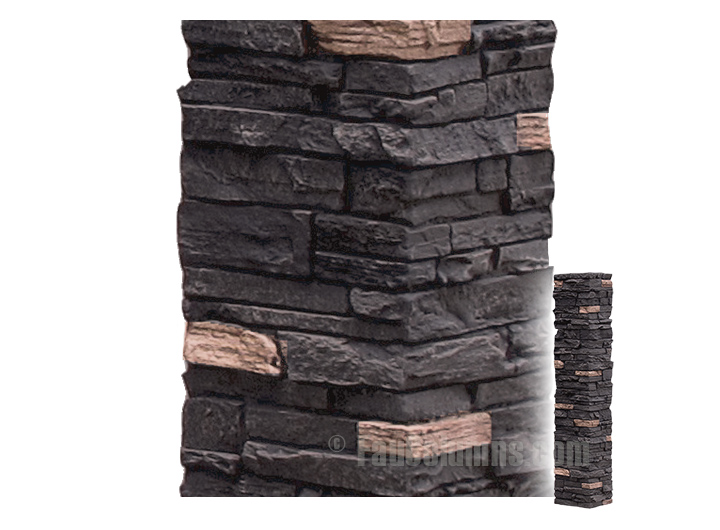 Slate stone columns in Midnight Ash work beautifully as fence columns.
The Slatestone column in the Mojave color is a nice way to touch up the décor of your interior designs, and looks great as a decorative element in entranceways in your home.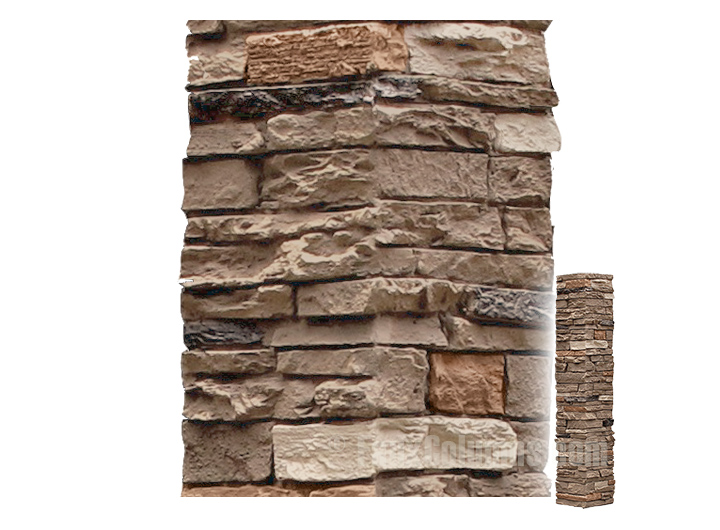 Slate stone columns in the Mojave color create a cozy interior decor.
The Slatestone column in the Pewter color is a great way to touch up your driveway entrance, and will be sure to add considerable appeal and beauty to your property's exterior.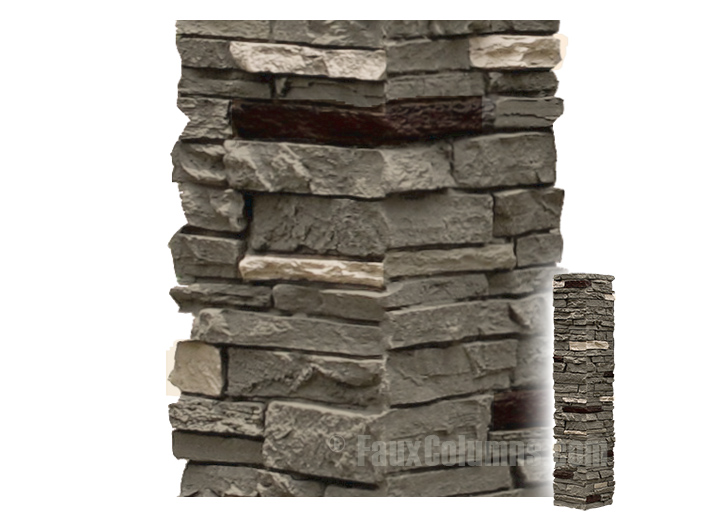 Slate stone columns in the Pewter color look great at your driveway entrance.
Cost-effective and indistinguishable from real stone, the Windsor Slatestone columns offer a fabulous way to help you create truly outstanding designs for your home and your business, indoors and out.