Take a look at how these homeowners gave their interior walls cozy new looks with the help of faux panels.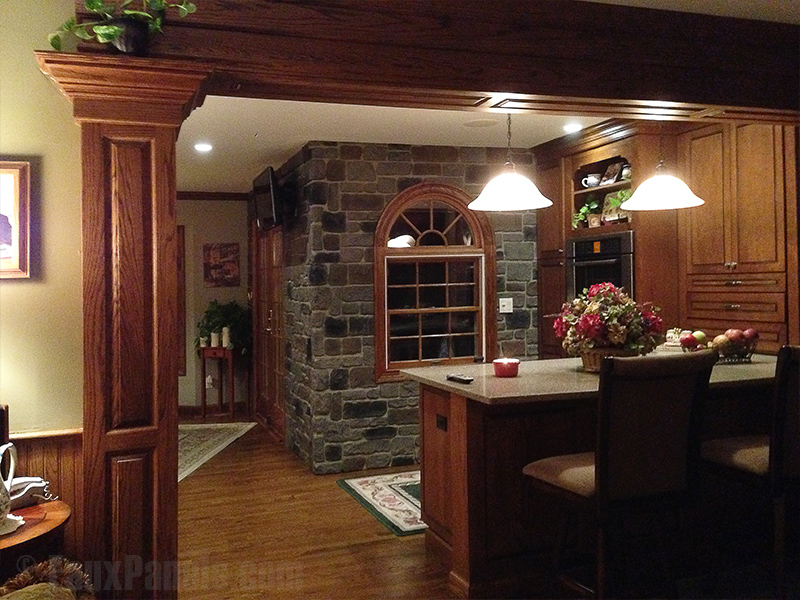 This kitchen wall gets a warm new look with Cobblestone panels
The cold winter weather is on its way – with some meteorologists forecasting below-zero temperatures in January and February.  Like last year, we could be in for another one of the coldest winter spells on record. That's the reason many homeowners are taking the time now to complete this season's design projects.  They'd rather not get held up by snow and ice. One such homeowner is Mike from Hicksville, NY.  He sent us pictures of the warm new look he gave to the kitchen and dining area of his home by installing accent walls using
Carlton Cobblestone Smoke Panels
.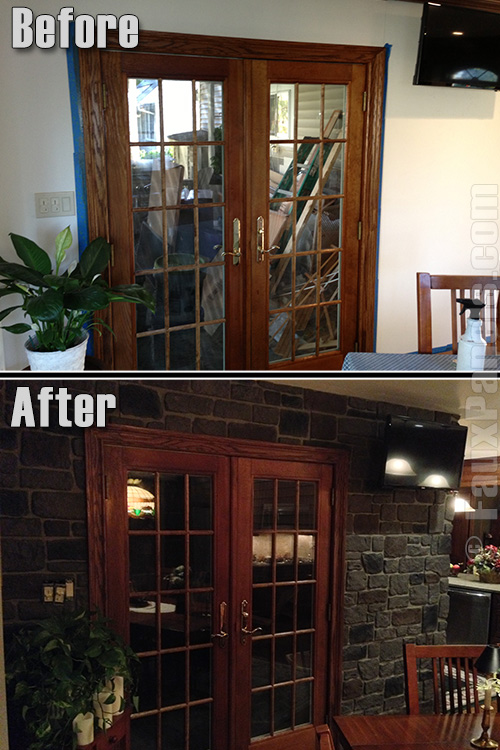 Mike found it easy to fit the paneling to his existing walls.
Instead of covering each wall in the ground floor of his home, Mike carefully chose key areas of the kitchen and dining area walls to install the panels on.  The result was an impressive transformation; the walls looking like they were truly made of solid, weathered cobblestone instead of traditional wood framing and drywall. Tracy from Shingle Springs, CA, went with
Norwich Kentucky Dry Stack
to add a cozier feel to her living room.  In addition to using the panels to create an attractive accent wall for her entertainment center, she also used them to add character to the wall of the adjoining section of the room.  The result is a living room with a warmer look that Tracy and her family will love being in when the colder weather comes.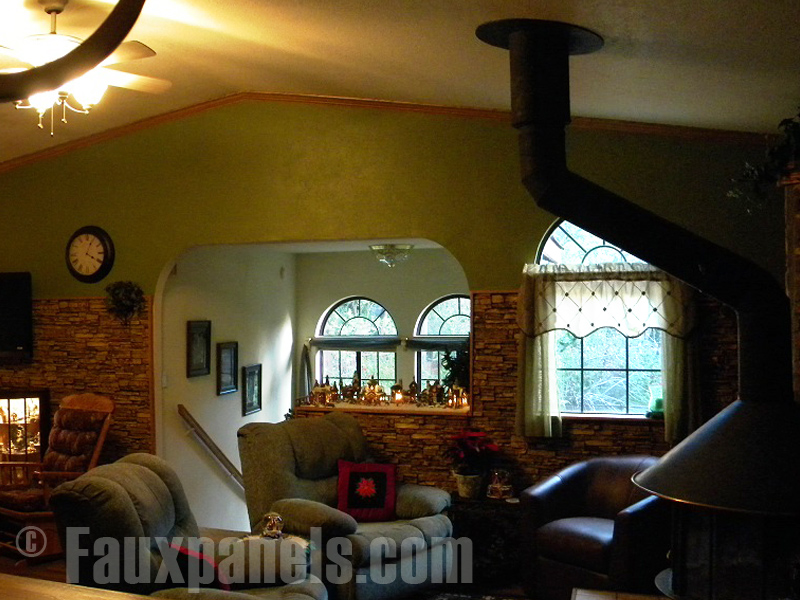 Tracy's living room now has a warm and cozy look with the addition of Drystack.
Very happy with the product. I used the Norwich panels on a feature wall in my living room and love the completed look. – Tracy, Shingle Springs, CA
David from Conshohocken, PA was getting his home ready for the winter when he decided that remodeling his basement would be a good idea.  After installing an electric fireplace, he installed Regency Stacked Stone panels to create an attractive surround and give the room an even more comfortable ambiance.  As you can see in his comment below, he was thrilled with the finished design and how quickly it took him to complete it.

We wanted to add a rustic and warm feeling to our basement. We recessed an electric fireplace on the wall under our steps and then cut the faux panels to fit around it. Overall it took about a day to do all the work and was not too hard. Turned out awesome!!!  - David, Conshohocken, PA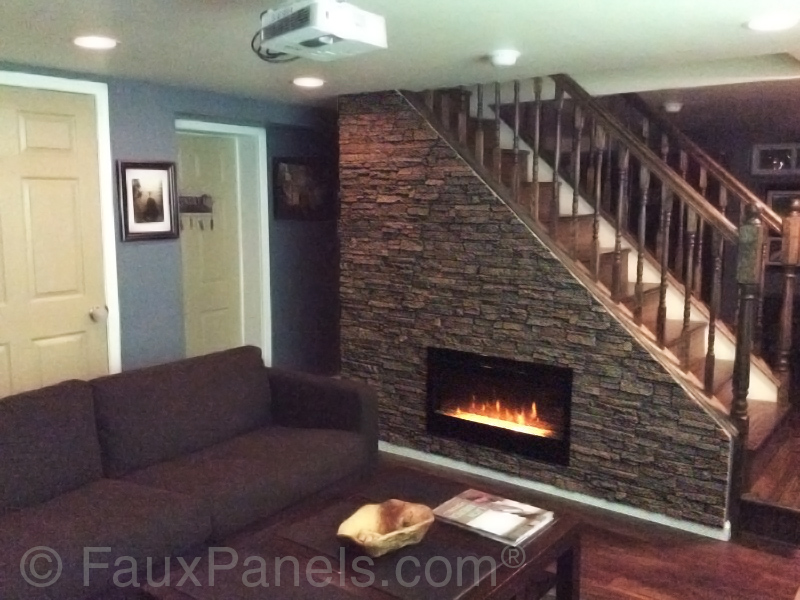 Are you remodeling your home in time for the colder winter weather?  Let us know.  Brick and stone veneer paneling makes creating a gorgeous new design easy and affordable!