Easy to install, Windsor polyurethane foam columns can be used in a wide variety of ways to upgrade your property. The Windsor line features one-piece post covers, column wraps and mailboxes. Each will suit any exterior design beautifully. The three styles of drystack, random rock and slatestone each come in attractive, earthy color choices that transform the visual appeal of any property.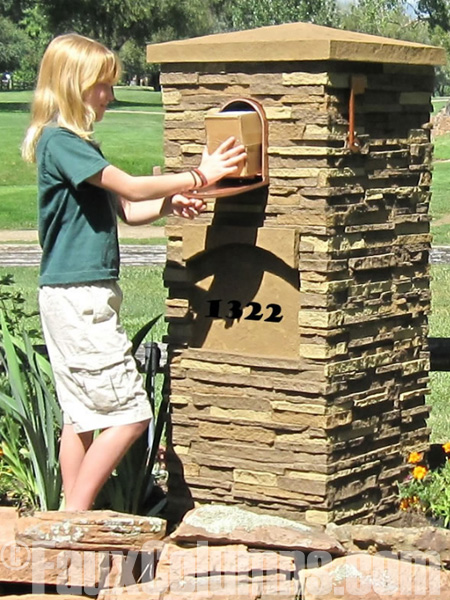 Easy to install, polyurethane foam columns make great mailboxes.
The mailbox also makes for an impressive accent to your home's property. In addition to its practicality and eye-catching look of genuine stone, it's very durable. The wraps also make a very stylish design statement thanks to their realistic imitation of real stone. You can use them to decorate posts on your porch, patio, entrance way, deck and more.
Use polyurethane columns to enhance your home's interior.
The ultra-realistic appearance of our columns is achieved by molding the material from real stone and rock. As genuine as they look, they're extremely lightweight and can be assembled by any DIYer. They are so easy to install, they can be up in an afternoon. Made of high-density polyurethane, they are carefully built to withstand weather extremes such as snow, rain, moisture, heat and more. They also will never fade or deteriorate over time. Years will go by and they will look as good as new.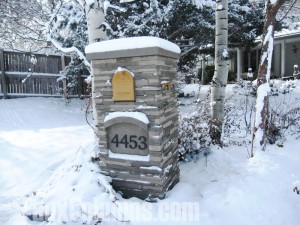 The columns are made to withstand even the harshest weather.
The video below shows step-by-step instructions on how to install the Windsor Mailbox Column. You'll see how simple the installation process is. The DIYer in the video assembled his mailbox in just one hour and 20 minutes.
If you'd like to see more impressive images of our columns, be sure to check out our Windsor photo gallery.