Fake stone is fantastic way to bring beautiful possibilities to your porch columns ideas. For the combination of a low cost and extremely simple installation, they give you a great opportunity to turn your porch into an even cozier place to spend time in, with the added benefit of upgrading your home's curb appeal. Easily installed around existing support posts, everyone will think you hired a professional mason to do build the columns with real stone.
Our columns are a tasteful addition to just about any porch. The attractive column styles we offer for porch designs all include fake stone and brick models, in addition to faux dry stack stone. Available in medium and wide styles, our Wellington columns make great decorative column supports for your existing porch columns. Our Carlton columns give you the opportunity to add the elegant look of brick, cobblestone, ledgestone and more to your porch design. The Norwich columns are unique in that they give you the look of stacked stone, while adding a sophisticated touch to your porch.
Below is an image of the Carlton Cobblestone columns installed on a porch. Notice how they give the porch a relaxed, but bold feel.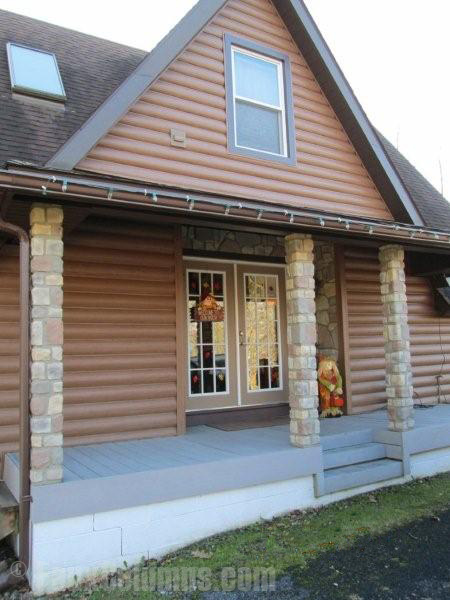 Carlton Cobblestone columns are a great way to add appeal and comfort to your porch design.
What's great about the faux stone and brick columns is that they're crafted from molds made of actual stone and brick, which gives them they're highly naturalistic look. It's hard not to be fooled by how real the columns look.
The porch in the picture below has the Wellington Dry Stack columns in earth color, which add a robust and appealing look to the design.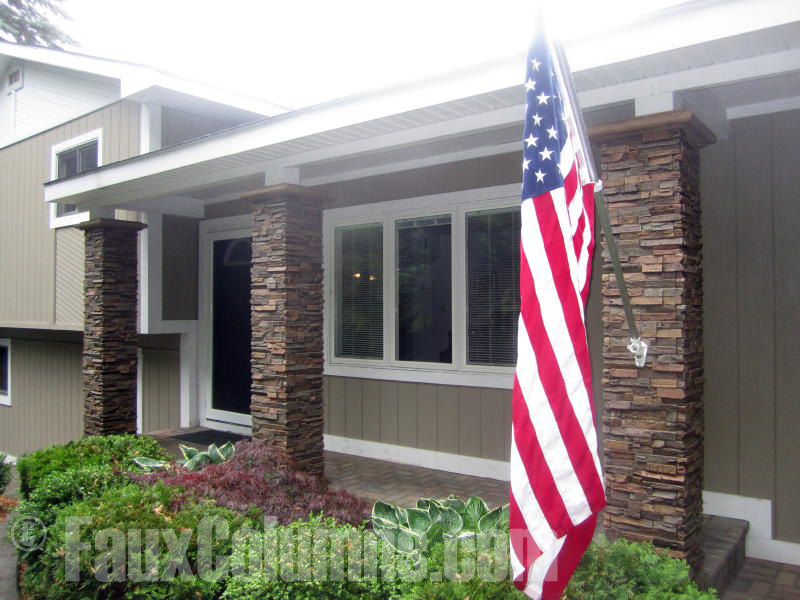 Wellington Dry Stack columns give this porch an earthy and relaxed look.
Thanks to their light weight, Wellington columns and wraps are easy to install, making them the perfect weekend DIY project.
Constructed from high-quality polyurethane, weather extremes like snow, rain, sleet and wind will not damage these columns. They also won't chip, crack or peel. And termites will leave them alone, too.
The Norwich Colorado Stacked Stone column adds an appealing ambiance to the porch below, and is a design element that blends the home in well with the surrounding nature.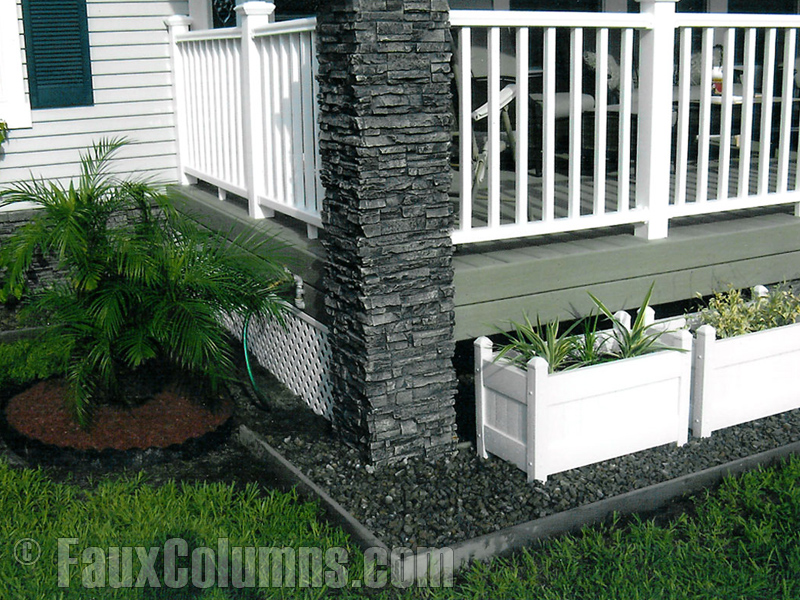 This faux stacked stone column creates the look of real stone.
These stone veneer columns are excellent examples of how easy it is to accentuate your porch and enhance your home's curb appeal at the same time. Take a look at the additional customer photos below for ideas on how you can transform the look of your porch with faux stone and brick columns. And also check out our porch columns photo gallery, for even more ideas.
Stone veneer porch columns give this home a gorgeous look for added curb appeal.
Fake stone columns make great pillar supports for porch designs.
Ashford River Rock columns add a bold look to this cozy porch.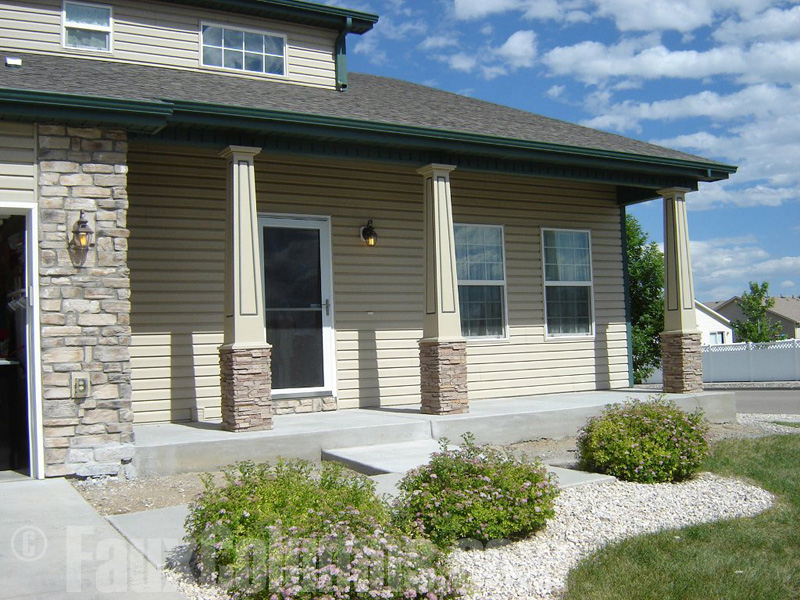 Simulated stone columns give a facelift to homes when used as pillar posts.