FauxWoodBeams.com customer Brian us these before and after pictures of his new home's great room, including the exposed trusses he built using Custom Rough Hewn beams.
We're often getting pictures sent in by professional contractors, and gifted amateurs - but Brian Casey from Illinois is a step beyond even that. His truss project is fantastic - but even more impressive is the fact that he installed it in a house he built himself.
"I was worried for a long time, because I had a whole house to build before I could get to this part of the project," Brian writes in his email. He'd envisioned the truss long before laying the first foundation stone of his beautiful home - but admitted "not knowing how it was going to work out."
Fortunately, Brian's talent for construction ensured that his project worked out just fine - like everything else about his self-built home.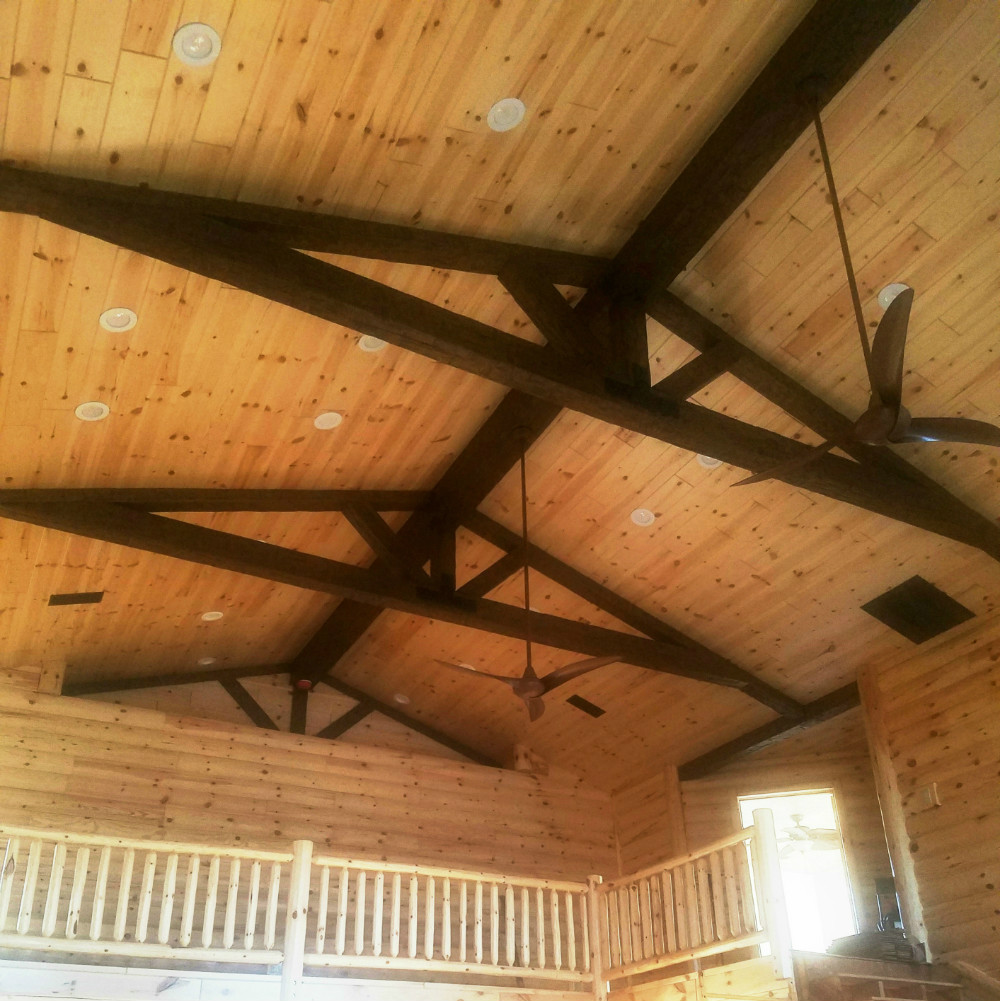 "As you can see, it's beautiful," he writes. "My experience with Faux Wood Beams has been nothing but amazing. The ease of installation at a fraction of the weight of real wood is outstanding."
Weight, as it happened, was a big issue - and one that had weighed heavily (no pun intended) on Brian's mind since he first envisioned the wooden truss he wanted in the high-ceilinged great room.
Because he built the home himself, there was nothing stopping Brian from using actual timber to create a dynamic truss creation. He could have factored that into the design of the home while it was still on the architect's table.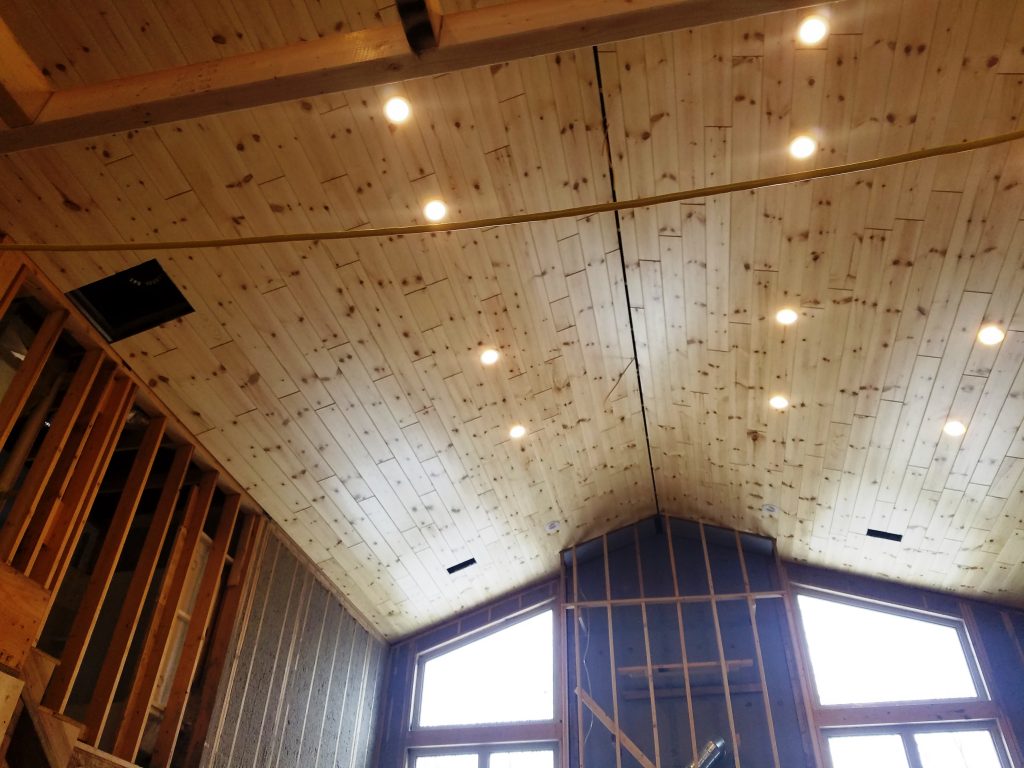 BEFORE: Brian designed every part of his home, including the use of wooden planks on this high ceiling.
But Brian had the vision to see that 'going faux' would wind up better than the real thing - both in terms of cost, practicality and ease of installation.
For a start, choosing synthetic over natural wood beams saved a bundle of money. Real timber can be very expensive - and that's before you factor in transportation and installation costs.
Secondly, when making something as complicated as a truss, 'going faux' enabled Brian to choose lengths of beams wood that were absolutely consistent in terms of width, finish and color. While still astonishing realistic - the faux wood's consistency made the finished truss look better than one built using real timber.
It was also infinitely easier to install. Our beams can be positioned by a single person, secured using regular screws, and connected and cut with nothing more sophisticated than a regular wood saw. This puts even an impressive truss like this within the scope of any experienced home carpenter.
All in all, 'going faux' was the smart choice - and as you can see from the pictures, it's a choice that paid off.
"Nothing makes me feel better then being asked: Where did I get all the big timber?" Brian admits. "And then to see their face when I tell them it is fake is nothing but priceless! I am so very glad I did my research but this company was a great find!"
And Brian's not done. He's already completed other projects using our products - and has his eye on more.
"I've also used the Wood Plank Panels for my kitchen back splash and island. Now I am finishing my mailbox which I can't wait to complete."
We can't wait to see pictures, Brian! Be sure to send them to us when you're done.