Featuring hidden LED lighting, this basement bar idea is one of the most colorful panel projects we've seen!
An enterprising homeowner built this stunning bar using Norwich Stacked Stone panels in Frosted Gray.
What raised the bar, though - no pun intended - was that he paired the panels with color-changing LED lights; enabling them to set the mood with a variety of different options.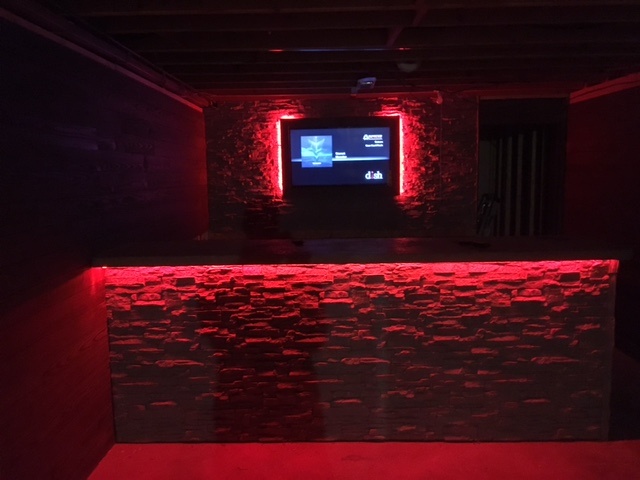 The project began with a wooden frame as the foundation for the actual bar. Once the framing was complete, Norwich panels were attached directly onto the frame surface with construction adhesive and screws drilled into the studs below. Because the panels are interlocking, this resulted in an absolutely seamless texture; it genuinely looks like it has been built with real stacked stone.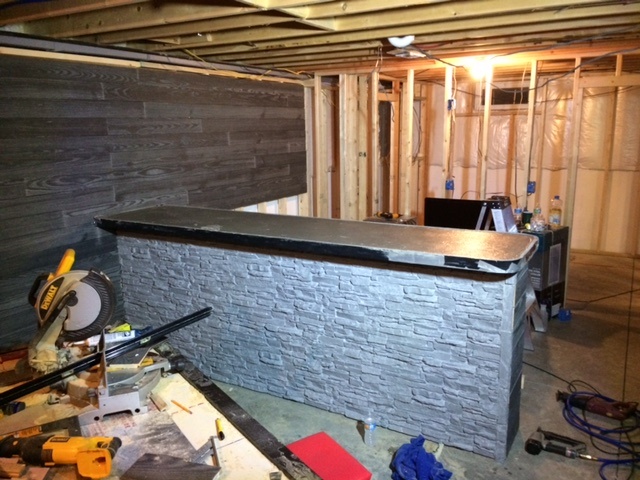 Construction began by framing the bar out, using traditional techniques.
Faux panels are made from lightweight and versatile polyurethane which is easy to cut with a regular wood saw. A small sliver of the panels was cut and wrapped around the top to reinforce the stone illusion. It's a subtle detail, but one that makes a big difference in the overall realism.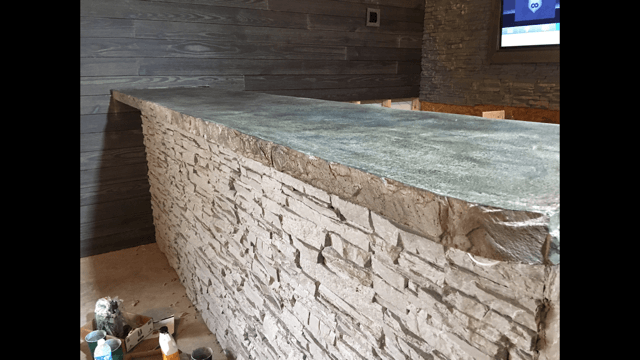 Close-up view of the panels attached to the wood bar frame
The wall behind the bar was similarly covered with Norwich panels. A TV was installed on the opposite wall, with a wooden frame to conceal LED lights. The cables and wires for the lighting was run behind the panels for a clean finish.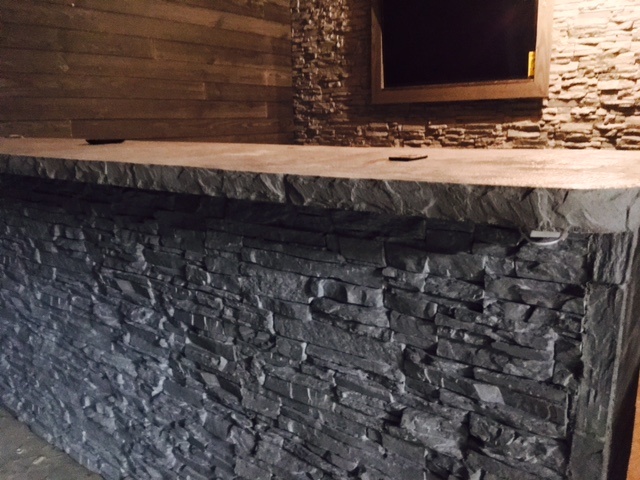 It was easy to hide the lights and wires underneath the panels.
The panels on the bar also concealed wires for a strip of LED lights located underneath the lip of the bar counter. All of the lights are connected to a single controller, which enables the color of the entire room to be changed at will.
At the touch of a button, the bar can be illuminated in a variety of different hues.
It's a stunning and unexpected feature, and one that would have been impossible with a 'real' stone wall.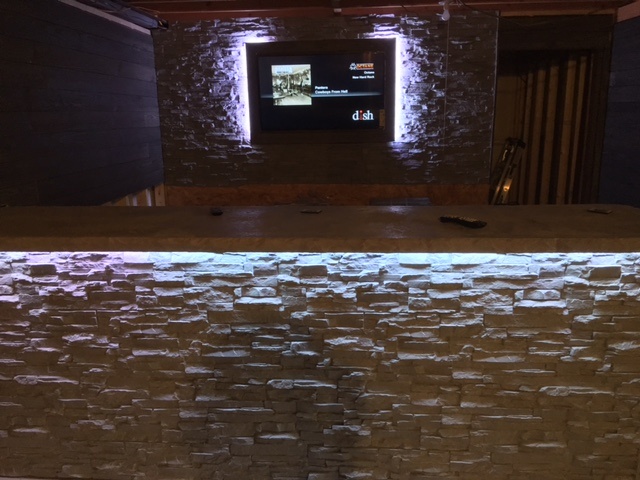 The "Natural" lighting mode highlights the bar's realistic stone texture.
Are you thinking of building your own home bar? Our customer service team is ready to help you with your project. Give them a call at 1-800-651-4223 or email info@fauxpanels.com