Adding stone, brick, or rock siding to your home's exterior is one of the most effective ways to boost curb appeal and accentuate your home's architectural design. However, these natural materials are expensive, especially when you include the cost of hiring a professional to install them. Faux brick and stone exterior siding offers the same natural look as the real thing and is an affordable option that you can easily install yourself.
Before you start your project, it's important to properly measure for siding, so you don't underestimate or overestimate the amount of materials you need. If you do it right, you'll save yourself a lot of confusion and frustration during installation. Keep reading for our simple guide on how to measure for siding.
How to Measure Your House For Siding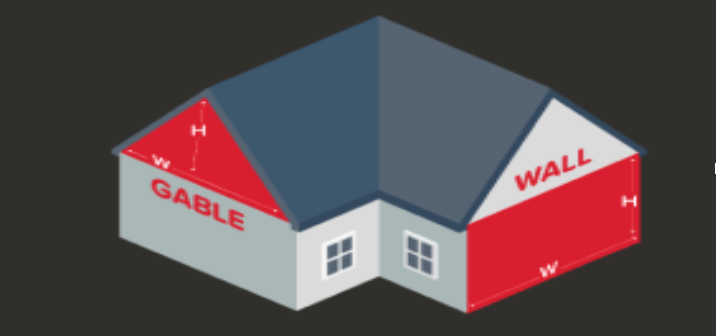 Starting the process of re-siding the exterior of your home might feel overwhelming, but it doesn't have to be! We've put together an easy step-by-step guide for how to measure for siding so you can accurately calculate how much material you need.
Step 1: Draw a basic sketch of your home, or the outdoor area you're covering with siding. This will help you keep track of the walls you need to measure.
Step 2: Measure the height and width in feet and inches of each wall. Write those measurements in your sketch.
Step 3: As you measure each wall, make a note of how many inside and outside corner pieces you'll need.
Step 4: Measure the height and width of your openings (windows and doors, including garage doors)
Step 5. Measure the height and width of your gables.
Helpful Tips for Measuring Siding
Measure in feet and inches
Take accurate notes throughout the process
Measure twice for the most accurate results
In the next section, we show you how to use the measurements you took to calculate the square footage you need to cover with siding. This will tell you how much siding you need to purchase to complete your home transformation.
How to Calculate How Much Siding You Need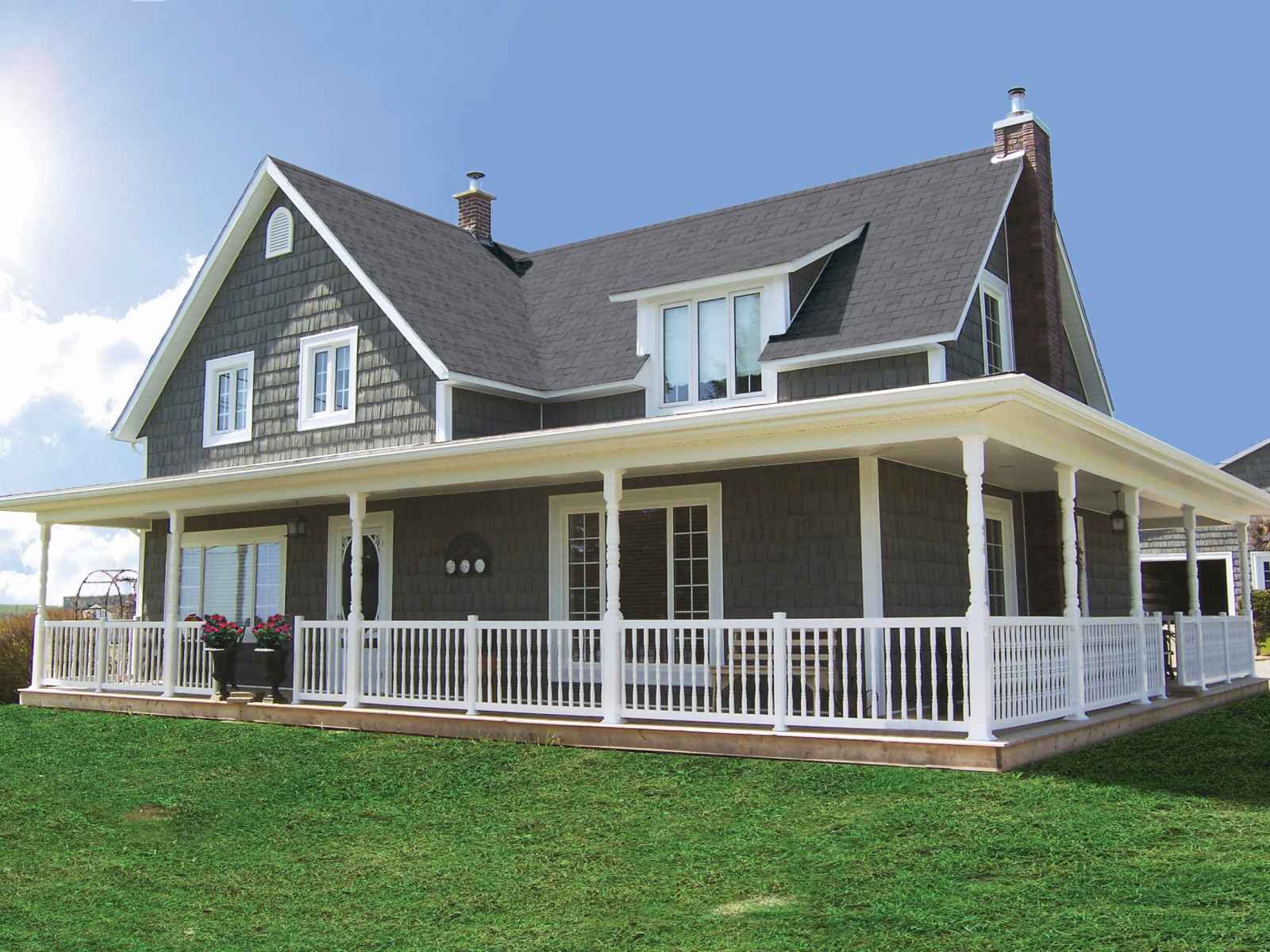 Once you have the dimensions of each wall noted on your sketch, it's time to calculate how much siding you need. Below, we detail how to calculate exterior square footage for siding.
Step 1: Calculate the square footage of each wall and opening by multiplying the height by the width of each, making a note of each on your sketch.
Step 2: Calculate the square footage of your gables by multiplying the gable's width by its height. Then divide that number by 2.
Step 3: Add the square footage of each wall and gable together, then subtract the square footage of your openings. This is how much area you need to cover with siding.
Step 4: Use the calculator located next to the "quantity" button on the exterior siding panel product page. Input your total square footage. The calculator will tell you have many cases you need to cover the area.
Step 5: Exterior siding panels are sold by the case. Case quantities vary from style to style. Be sure to pay close attention to how many panels come in a case for your chosen siding variety to be sure you don't order too little product.
Exterior Siding Mistakes to Avoid
Enjoy your home's new look without frustration. By avoiding these common exterior siding mistakes, your job will be completed in no time.
Not Ordering Enough Siding
Although sticking to your budget is important, it's more important to have enough materials on hand to get the job done right. Don't get stuck waiting around for a second order to arrive while one side of your home sits bare.
Our handy quantity calculator automatically factors in 5-10% more than you need to account for any mistakes made during installation. Remember to check the specifications for the exterior panels you are installing for the correct measurements.
Not Ordering the Right Siding for an Exterior
Our exterior siding panels are made from durable molded polypropylene, making them safe for use outside, and resistant to weather, fading in harsh sunlight, splitting, rotting, and damage from pests.
Our high-density polyurethane panels can also be used as exterior siding. It's recommended to order them with enhanced UV protection to reduce the impact of UV light.
Each siding variety comes in several different styles and colors to achieve the look you're going for.
Forgetting to Account for Other Installation Materials
To get started, you need these other installation materials and color-coordinating items.
Starter strips are required for siding installation. Be sure you have enough on hand! Helpful hint: To calculate the number of starter strips you need, measure the lineal footage of the base of each wall and divide by 6.
Corner pieces sit flush with your siding panels for a seamless, finished look
Ledges add a stunning finish
Trim pieces for windows, doors, corners, and transitions come in a variety of colors designed to complement your panels
Measuring Too Quickly, or Only Once
Take your time with measuring to avoid mistakes that could cost you time and money. To be safe, we recommend measuring twice and taking careful notes of your measurements.
Even though measuring for siding is simple, it's important to make sure it's done carefully and accurately. As long as you follow this guide, you're on your way to a successful siding installation.
Installing Faux Siding on Your Home is an Easy DIY Upgrade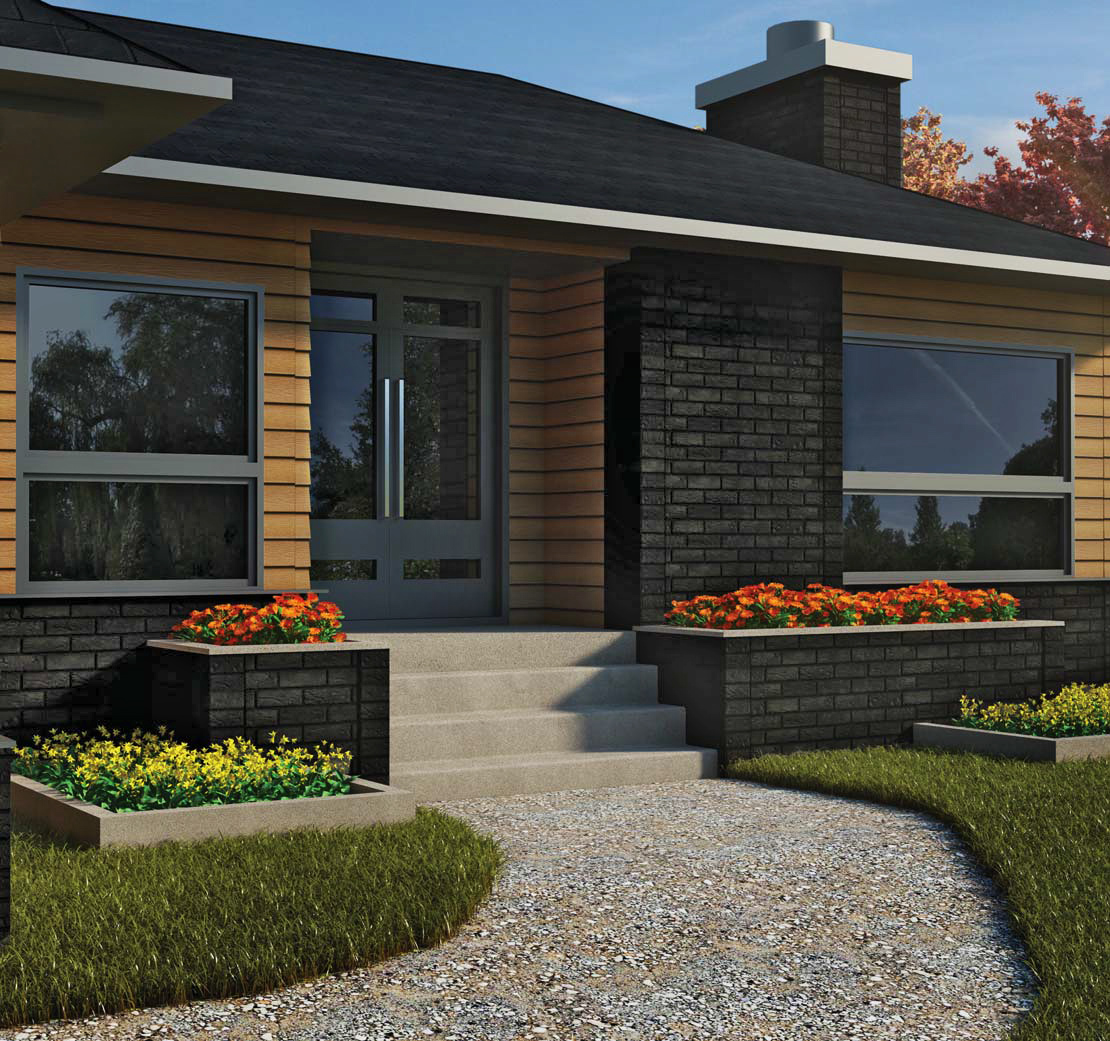 Don't break your back or empty your wallet by installing real stone or brick siding on your home's exterior. Lightweight faux exterior siding is so easy to install, that you could make a complete home transformation in just a few days' time while saving a lot of cash along the way.
Ready to take your home's exterior to the next level? Click below to get started!