One of the defining characteristics of our beams is that they're easy to install - but what if you're planning to install them on a drop ceiling?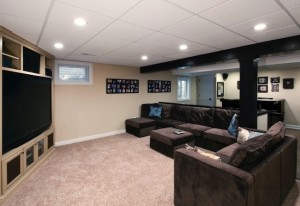 A suspended, or 'drop' ceiling is a common element in finished basements.
A modern home has a lot going on behind the scenes. Cables and wires, air conditioning ducts and a host of other utilities are required to keep your home hot, or cold, or connected.
One way in which homeowners keep these ugly mechanics covered is through the use of suspended ceilings. These are especially popular in finished basements.
Basically, there's a foot-deep frame installed on the ceiling, with polystyrene panels arranged to create the impression of a 'false' roof. In the gap between this artificial ceiling and the real one, you have plenty of room for wires, cables, pipes and ducts.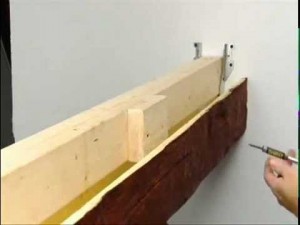 Because suspended ceilings can't support any weight, you need to install your beams on the walls themselves; at the same height as the suspended ceiling.
But when you're installing faux beams, that poses a problem. Our beams are normally installed over wooden mounting blocks, drilled straight into the ceiling or studs.
With a drop ceiling - what is there to install them to?
Fortunately, we have a video guide to accomplishing this.
It involves a bit of lateral thinking - installing the supporting structure for the beams to the walls, rather than the ceiling - but the results look great and can be customized to fit flush with a suspended ceiling of any height or depth.
Take a look - and let us know what you think. Have your ever done this kind of project? How did it go?
https://youtu.be/ZzINFQiMHjU