Many of our customers have seen photos of stone and brick style polyurethane panels used as kitchen backsplashes, and wondered if they'd be hard to clean.  The good news is that they're not.  In fact, cleaning them is very easy to do.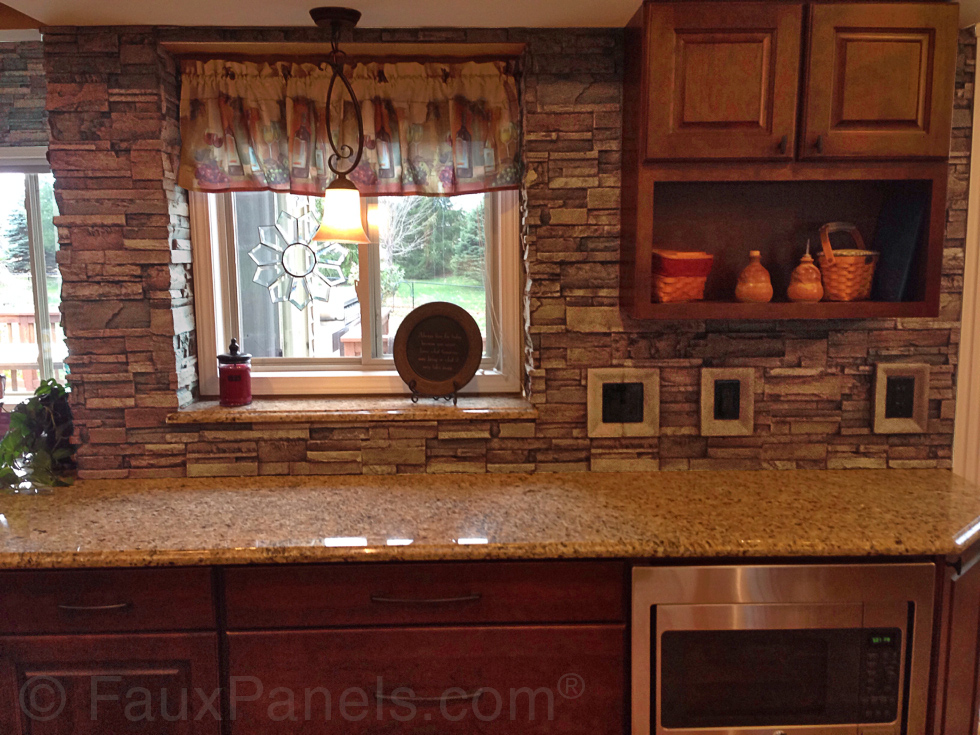 Kitchen backsplash polyurethane panels look fabulous, and are easy to clean.
Our panels have been used around the world to remodel kitchens, accent fireplace surrounds, create accent walls, and more.  Well-known for their weatherproof quality, they are also used widely for outdoor design projects.  Virtually maintenance-free, the robust polyurethane material boasts the strength to stand up to all kinds of wear and tear over the years.  Any buildup of dirt requires very little effort to remove.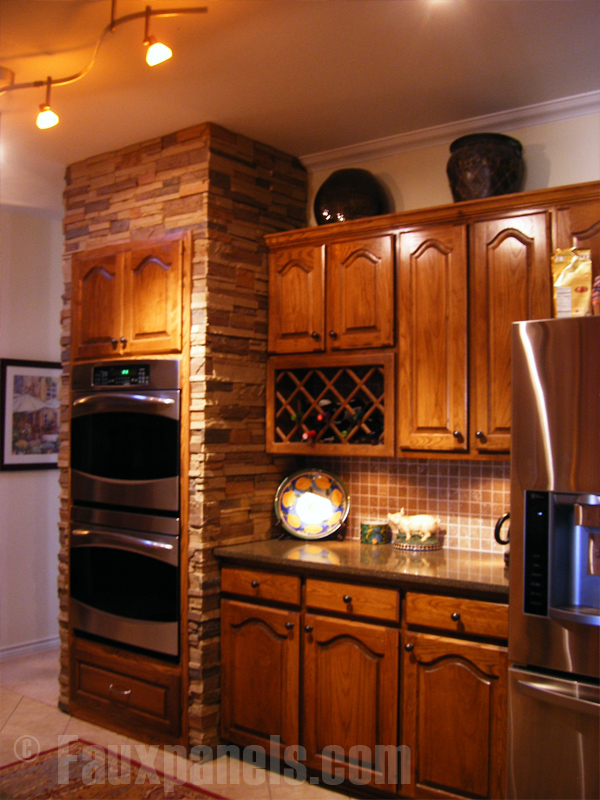 Because they're easy to clean, polyurethane panels are excellent for kitchen designs.
For interior applications, such as a kitchen backsplash, all you need is a soap and water solution.  Mild detergent is fine, too.  Gently apply the solution with a soft cloth, such as a dish towel. Make sure not to use anything abrasive, such as a scrub brush.  You won't need to use harsh sprays or degreasers, either.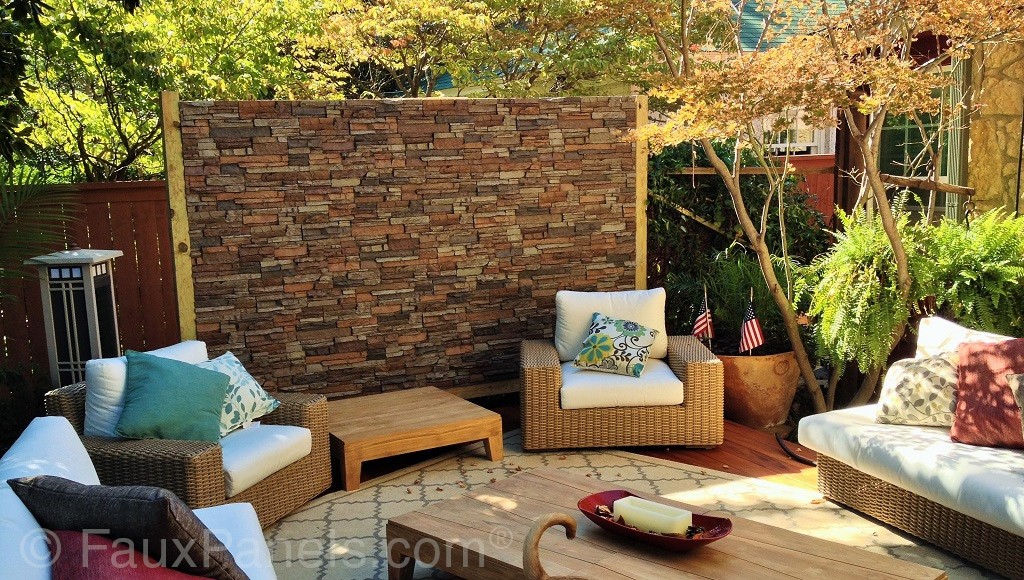 To clean polyurethane panels on exterior designs, all you need to do is hose them down.
After gently cleansing them, wipe the panels dry. To clean interior accent wall panels, one customer of ours uses the brush attachment of her vacuum cleaner.
Everyone that comes over to my house compliments me on the wall. Most people think it is real stone until they touch it. Your product holds up extremely well and it very easy to clean with the brush attachment on a handheld vacuum. Excellent product and I getting ready to do another wall.  -Homeowner, Las Vegas, NV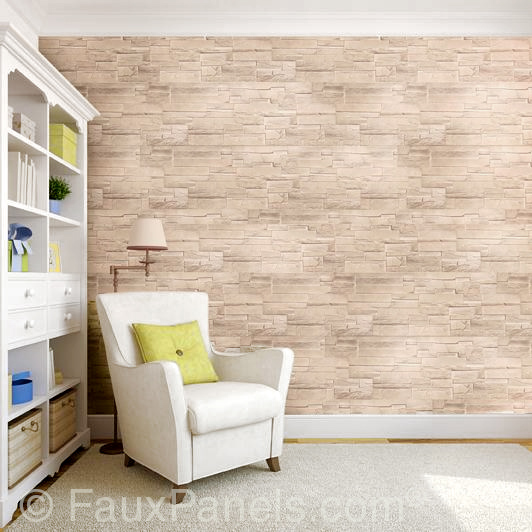 Accent wall polyurethane panels are very easy to keep clean.
For exterior applications, such as home siding, cleaning the panels is as simple as rinsing them down with a garden hose.  Think of it like washing your car.  It's just easier!
Cleaning polyurethane panels on exterior applications is easier than washing your car.
Below is an image and testimonial from a customer who tells us how easy it is to keep his faux panels looking great.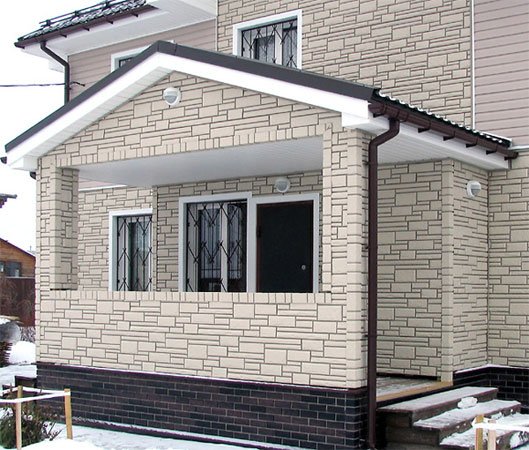 Polyurethane exterior siding can be kept clean with minimal effort.
We bought glacier white faux panels and coordinating corners to refinish the back of our house. We wanted something modern and natural and we couldn't agree on anything until we saw your website. After ordering the panels and installing them we are thrilled with the result — I cannot tell you how great they look! The white stones are easy to clean and they're a great compliment to our yard.
Mark E., Eugene, OR
If you're on the fence about getting faux stone and brick panels because you think they'd be hard to maintain, you don't need to worry.    Keeping them clean couldn't be easier!