\"I love you guys!" That was all Gary wrote when he sent us photos of the unique hallway accent wall he built in his Norfolk, VA home. We appreciate the sentiment Gary, and we love your project!
Gary was looking for something to add a little more pizzazz to his beautiful home, and decided that an accent wall in the main hallway would be an excellent starting point. To that end, he reached out to FauxPanels.com to order our 
Norwich Colorado Stacked Stone panels and corners in Cajun Stone coloring.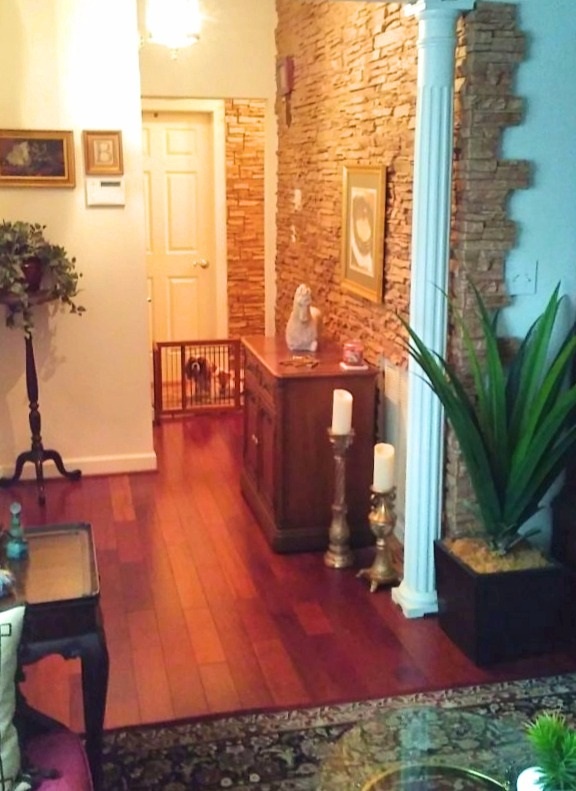 Gary's plan was to cover one entire wall in his hallway with the panels - creating a striking entrance way while remaining in keeping with the rest of his house. As soon as you open the front door it's now the first thing to see - and much more appealing than a plain white wall.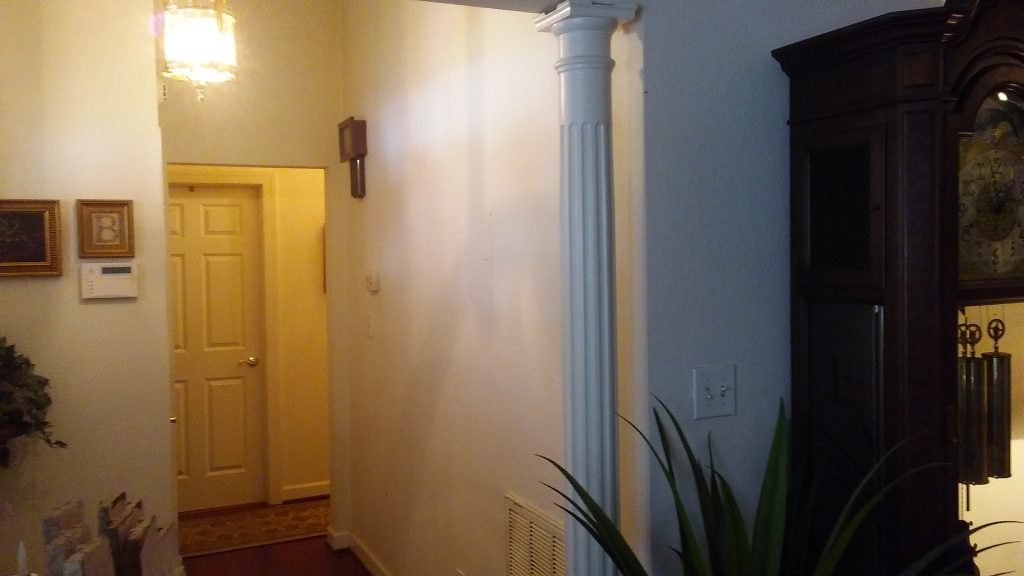 Greg started off with a plain drywall. The good news for Gary was that creating an accent wall like this is pretty straightforward. He began by installing the panels directly to the existing wall with construction adhesive and screws.
Gary cut individual stone patterns out of our corner pieces for the unique 'fold over'. However, Gary wanted to go that extra mile - and the reason he'd ordered the matching corner pieces was so he could 'fold' the panels over to the next room.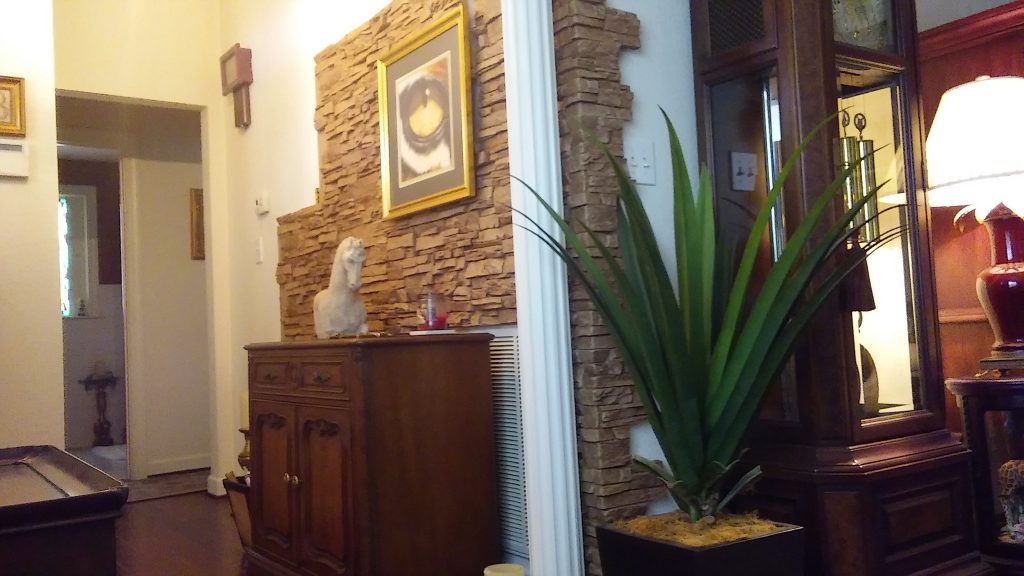 Items like pictures can be attached to the wall directly through the panels To achieve that look, Gary used a wood saw to cut around the stone pattern. Fortunately, because our panels are manufactured from polyurethane, that's a quick and easy process - and the end result looks like Gary has
real
exposed stone creeping around the corner, adding a whole new level of realism to the project.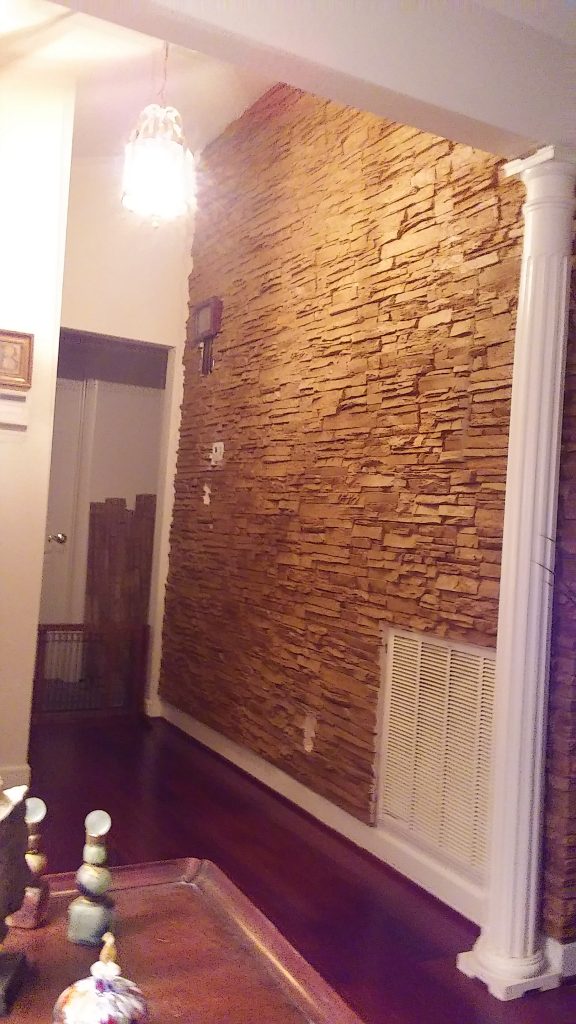 Gary cut out the sections of the panel to leave access to vents, power sockets and light switches. The final details were to cut around the light switch in the hallway, and then put the framed print and hangings back in their place.  This is where the power of 'going faux' comes in, because our lightweight panels are ideal for hanging pictures and art. You can drill right through them to the drywall and studs behind, and make sure that even the heaviest pictures, mirrors and other hardware and safely and securely installed. The result is a seamless accent wall that adds a dramatic new element to his entrance hallway. It's a straightforward installation, but the subtle design details like the folded-over wall really take the project to the next level, and we think the end result is fantastic. But what do you think? Let us know in the comments section below.