Faux Wood Is On The Rise
One of my favorite hobbies while waiting at the doctor or dentist is to pour through the old copies of Homes & Garden they have in their waiting room, and dream about all the houses I'll probably never be able to afford.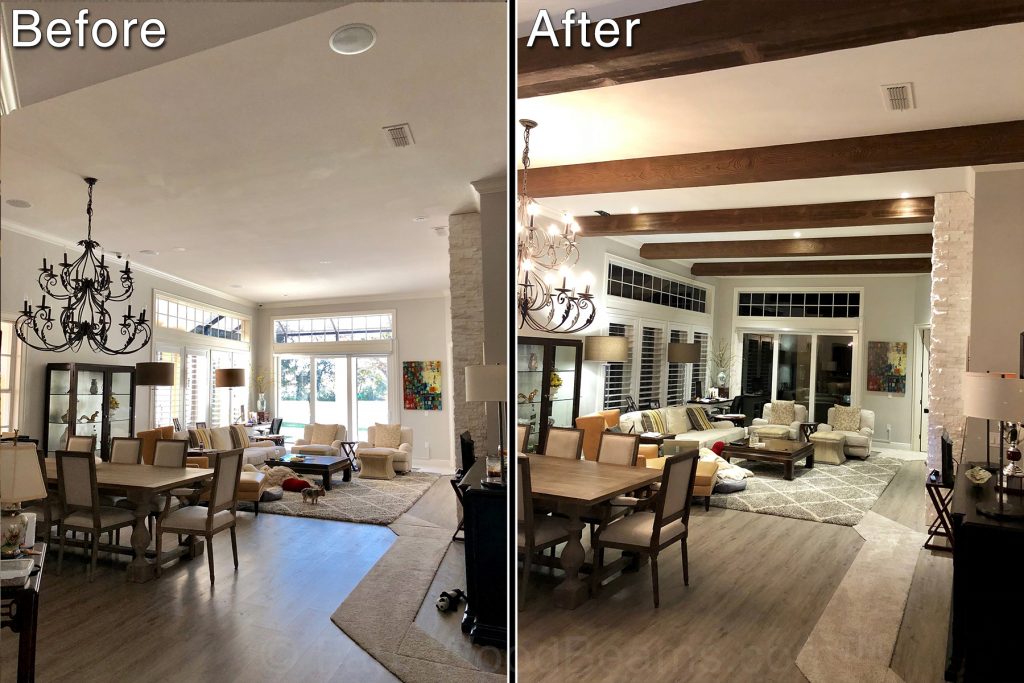 One interesting thing I've noticed recently is how there's a trend towards using faux or artificial wood in luxury homes, in lieu of real or reclaimed wood. There are a lot of different reasons for this - but to see the trend become popular in multi-million dollar homes shows that the era of 'fake' wood being chosen purely for affordability is over.
This beautiful home in the Hamptons, for example, boasts of the 'faux-bois' accents (bois is the French word for wood, so it's just a fancy way of saying 'faux wood.')
This $5.1 million home in Greenwich Village matches authentic exposed beams with faux wood; because it simply wasn't practical to expose any more structural wood, or the original timbers had been replaced with steel to meet code.
Even this $7.49 million home in California leans heavily on the 'wood look' and it's a style that is achievable for most people only by 'going faux.'
The biggest shift has to be in the quality of the products available. We've certainly noticed the trend, especially since FauxWoodBeams.com has always made the industry-leading artificial wood - but in recent years we've shifted production to the United States and improved our already excellent product to the point that it's practically indistinguishable from real wood.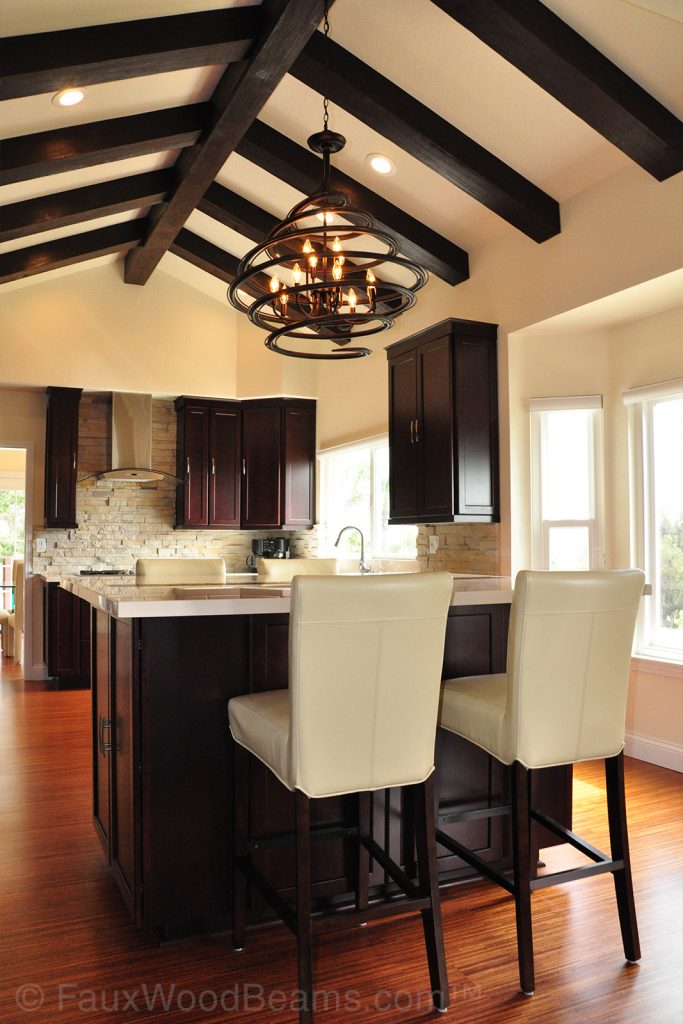 View beachwood faux wood samples.
This means high-end home designers don't need to compromise the aesthetic they're going for by choosing faux from any of our range of products.
We also lead the market with the sheer variety of products available - in streamlined and contemporary styles, or rustic versions like our Hand Hewn beams and mantels. This means that homeowners can get the exact 'look' they desire with just a click of their mouse.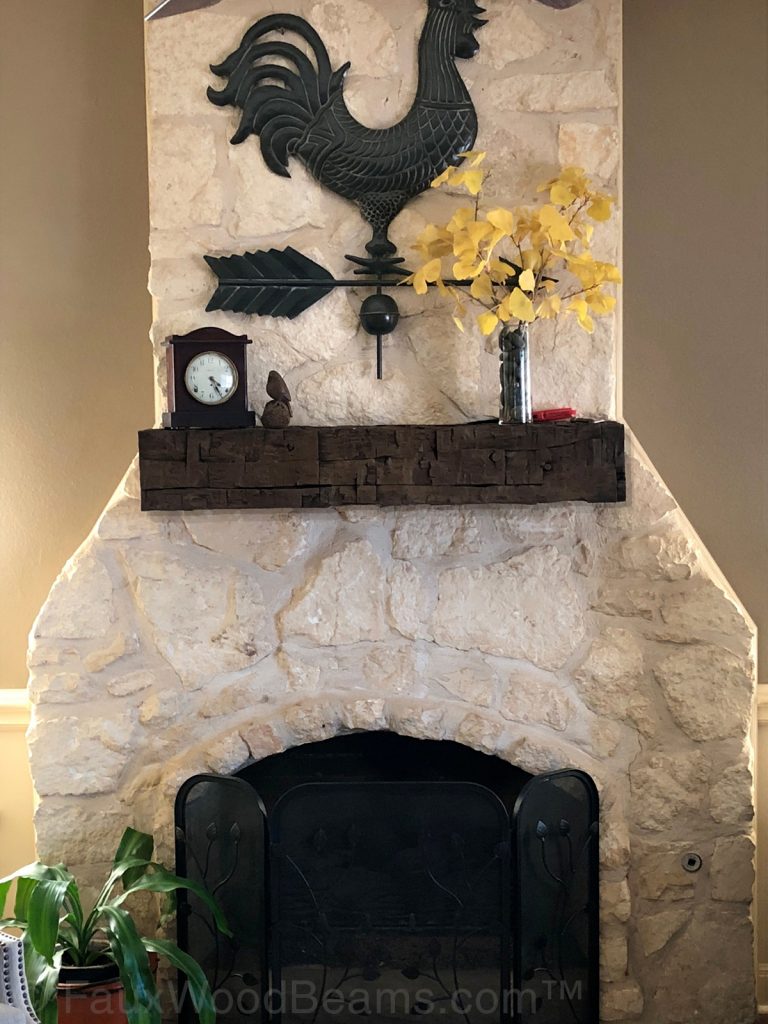 When it comes to the characterful styles of wood, there are further advantages to 'going faux.' For a start, all our products are manufactured from a lightweight and durable polyurethane foam, which means they emit no VOCs and aren't susceptible to cracking, warping or water damage. These are issues especially prevalent in reclaimed or recycled wood.
It's also much easier to find exactly the product you're looking for - and you won't need to worry about running out when stock of reclaimed wood from a particular barn or building is exhausted. The whole appeal of reclaimed wood is that it has a particular 'look' and our products manage to balance than aesthetic while also ensuring we can recreate it.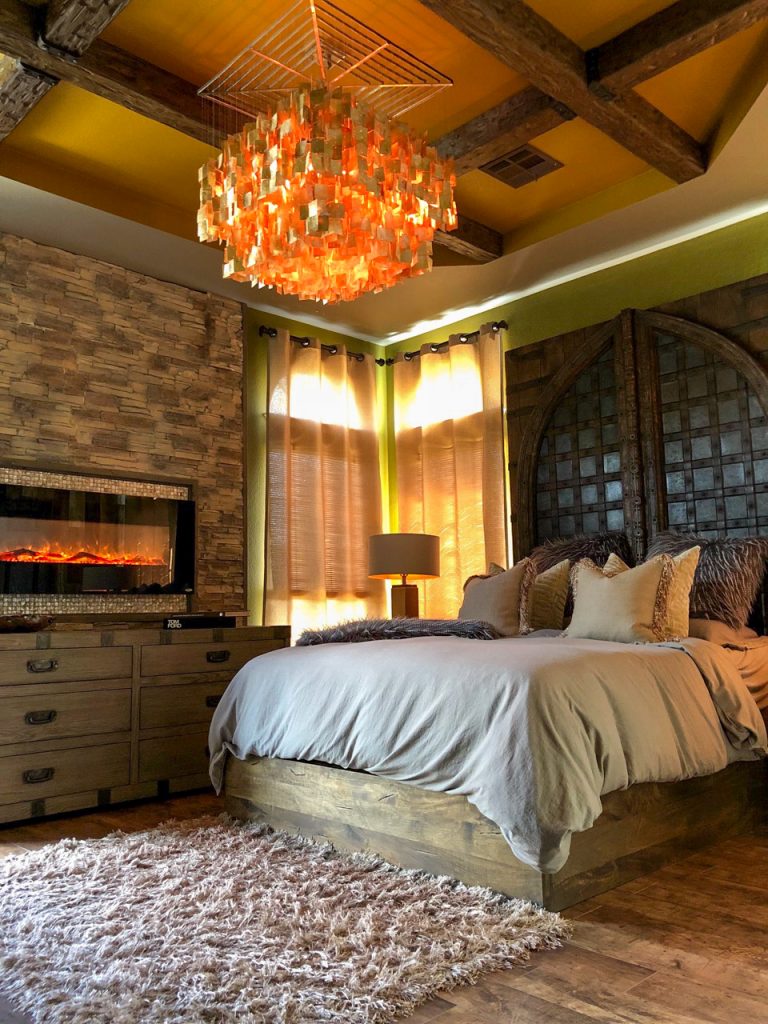 The use of faux wood is also extremely practical - and in homes which feature sophisticated extras like whole-house climate control and wires and cables to support Internet-of-Things connectivity, faux products like ours allow you to conceal cables and ducts, and install the look of wood where the structural integrity of the home wouldn't have previously allowed it.
The final advantage is perhaps the least tangible - but in our modern, eco-conscious world, a lot of homeowners are willing to pay a premium to reduce the impact they have on the environment. Our products help offset deforestation and the consumption of rare wood - not to mention reduce the carbon footprint of cutting and transporting heavy timber - and are therefore a smarter choice not just for looks and practicality, but also the environment.
In short, 'going faux' is going mainstream - with the advantages continuing to outshine the real thing in many and myriad ways.