Madison Magazine - Wisconsin's biggest local magazine - has announced that 'faux' is fabulous this season.
"Every year brings new decorating trends," declared Madison Magazine this week - and faux wood is definitely on their radar for 2017. "Homeowners and designers increasingly use faux materials to replace wood. Not only are this alternative more budget-friendly, it's often more durable and it's getting harder to tell the difference between a fabulous faux and the real thing."
When most home designers think 'faux wood' they'll think of FauxWoodBeams.com. After all, with over 30 years of industry-leading experience, and appearances on shows like ABC's Extreme Makeover: Home Edition, Animal Planet's Insane Pools, NBC's American Dream Builders, DIY Network's I Hate My Kitchen and a host of others (you can see a full list here) it's clear that we're recognized as leaders in beams, panels, mantels and other faux products.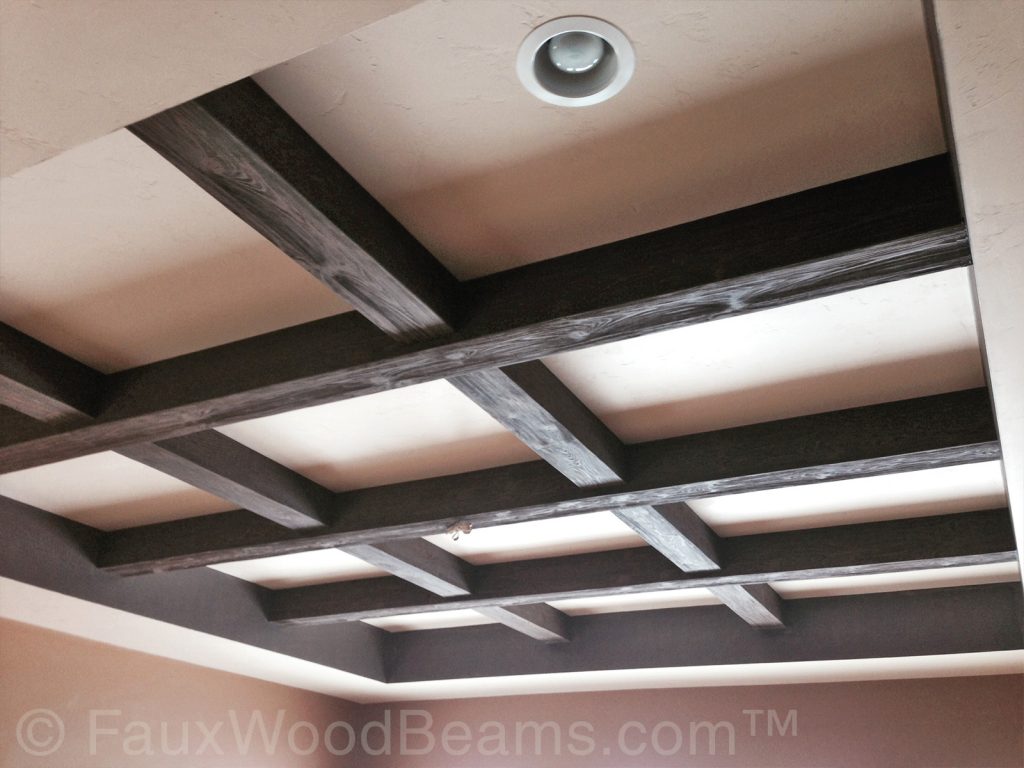 But it's interesting that faux is becoming more and more mainstream - as demonstrated by the Madison Magazine article. It was once a sneaky trick employed by clever designers, who were excited by the affordability and versatility of our products. Now more and more homeowners are seeing that a vividly realistic alternative to wood is right at their fingertips - and astonishingly easy to order and install. It's now becoming something that more and more homeowners are excited to experiment with; and as you can see from the pictures we post on this blog every week - some of the results they come up with are astonishing.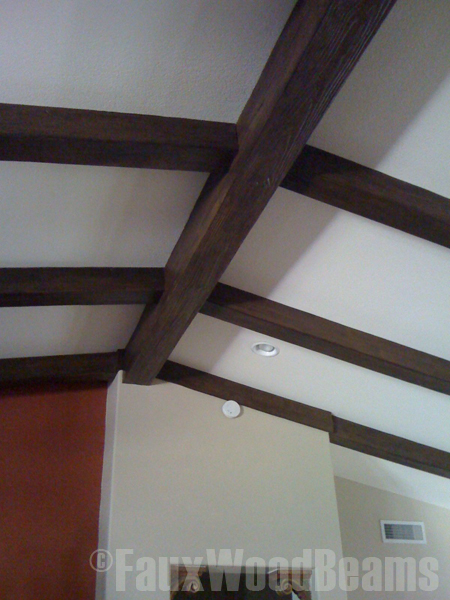 Earlier this year, Megan Buerger of The Washington Post also pointed to this trend in an article for The Denver Post, mentioning how there's "nothing wrong with going faux" and "faux wood beams are made of lightweight polyurethane, which means they're easier to install and won't crack, warp or rot."
It seems that everybody is starting to wake up to the fact that faux is often better than the real thing.
Here are some of the reasons why:
Our products are molded from real timber beams, in a variety of different styles. From Hand Hewn to Heavy Sandblasted, each mold captures every grain, knot and imperfection of the original article and replicates it perfectly; making our beams incredibly realistic, and practically indistinguishable from the real thing.
While our products are available unfinished, they also come in a variety of astonishingly realistic wood hues like Oak, Cedar and Cherry - adding further versatility and options for any decor.
Made with lightweight and durable polyurethane, our products cost a fraction of what their real wood counterparts might...
...and are far easier to install; secured to the ceiling with mounting blocks and wood screws. "Going faux" means you can get the look you want in just a few hours - as opposed to the days or weeks required to install real timber.
They're environmentally friendly. After all, using faux materials means you don't need to cut down trees; and that means you can get the look of wood without contributing to deforestation.
There are a host of reasons why "going faux" is a better idea than using real wood - and it's nice to see that more and more mainstream publications are picking up on that. We look forward to featuring more projects on this blog, demonstrating how enterprising homeowners can transform their interiors or exteriors with our products.