Lisa Intrabartola, from Inside New Jersey, recently wrote an article called "it's okay to fake it" - showcasing a wide variety of 'faux' fixtures and fittings that can make a home look luxury, without the high-end designer budget.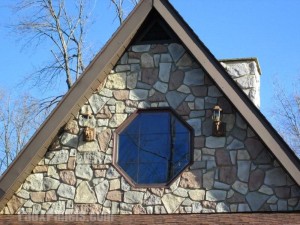 For use on interiors and exteriors, our panels are incredibly realistic.
"From flooring to ceilings — and everything in between — faux home finishes often make more environmental and economic sense than the real McCoy," she writes.
Lisa mentioned a variety of products - from faux fur to fake animal horn. She even mentioned a manufactured stone wall product. But one notable absence from her lists were our range of faux wood, brick and stone panels.
Our products provide exactly what she was celebrating - a look and feel that's practically indistinguishable from the high end 'real thing.' The only difference being that our products cost a fraction of what real stone or brick would, and install breathtakingly easily.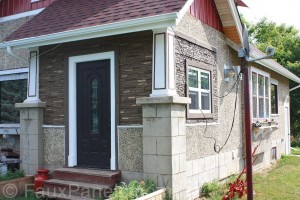 From full siding to subtle accent pieces, it's impossible to tell they're not real without touching them
Manufactured from high density polyurethane foam our products vividly recreate every nook, crevice and imperfection of the surface we're trying to recreate. In fact, they're so are difficult to tell from the real thing once installed that people have to actually reach out and touch them to tell the difference.
As a result, people love them - and from 5th Avenue storefronts to luxury hotels, our products have been bringing the luxury look with a realistic price tag for two generations.
Lisa's article might have missed us off the list, but it does show that more and more people are looking past the snobbery and thinking about what's best for their homes, their budgets and the environment. With stone and timber a difficult, expensive and ecologically invasive product to source, our polyurethane options provide that same look without the environmental impact. That's good for the conscience as well as the bank balance.
We're happy more people are getting wise to the appeal of 'going faux' - and look forward to helping more and more customers create their dream looks with our innovative and versatile products.