We often claim our beams are incredibly realistic - but until one FauxWoodBeams.com customer saw it for himself, he was still skeptical. 
\"Better than the real thing." That's one claim I've made multiple times on this blog. For a lot of people, that seems like a big promise - how can our products be
better
than using real wood or timber? Well, there are a lot of practical reasons - like cost, ease of installation and the opportunity to conceal wires, recessed lights and other elements inside our hollow, polyurethane beams. But the most important reason is that for all their practical advantages, our faux beams still
look
as good as the real thing; to the point that it's often impossible to tell that they aren't real without reaching out and touching them.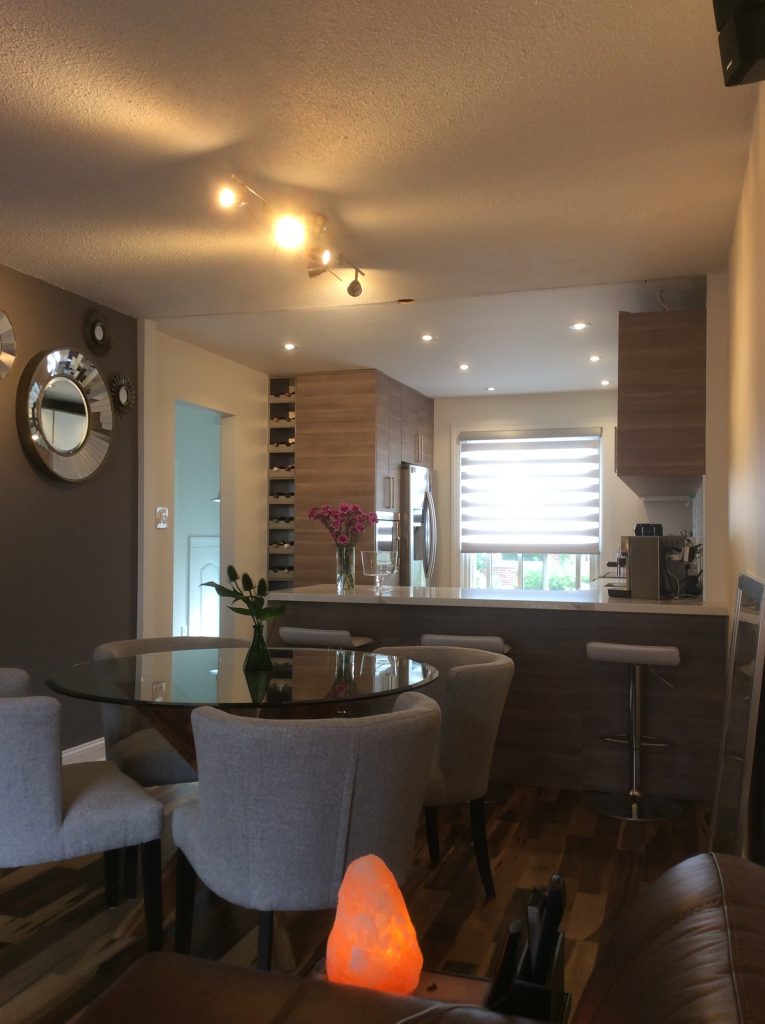 BEFORE: You can see the ugly seam in the ceiling, separating the kitchen from the dining room. Recently, that claim was put to the test by a customer named Dimitar from Toronto, Canada. Dimitar had an ugly seam to cover up in his home, where the kitchen was separated from the dining area. He proposed using one of our Woodland Beams in Walnut, as it was affordable and looked fairly straightforward to install. But even after ordering the beam, he admitted that he had his doubts about how good it would look.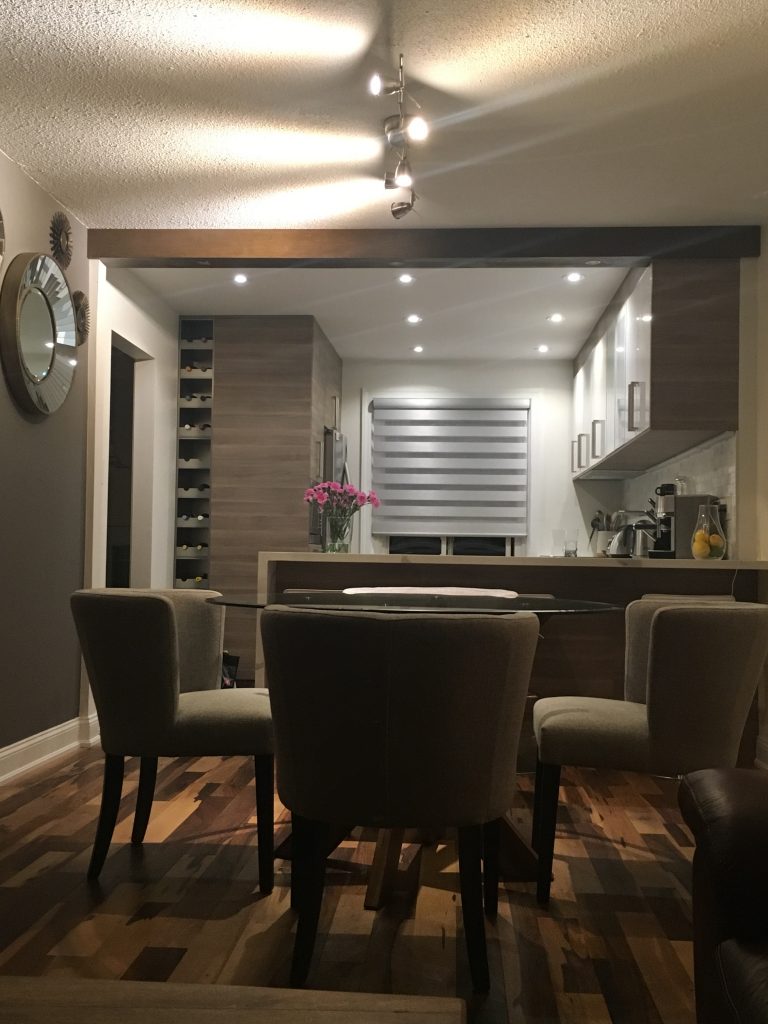 The beam was installed using mounting blocks, screwed into the ceiling. "Honestly I was a bit skeptical at first," Dimitar admitted. "Even though I'd ordered a sample first, I had my doubts. But when actual beam arrived, and after such an easy installation, results over-exceeded even my wife's expectations."
Dimitar installed the beam by cutting it to size with a regular wood saw, and then slotting the hollow, u-shaped beam over mounting blocks screwed into the ceiling. Because our beams weigh a fraction of what real timber would, the mounting process is easy enough for even just one or two people to manage.
But the cost, ease of installation and practicality of the beam all fell short in Dimitar's expectations until he saw how it looked - and he was impressed.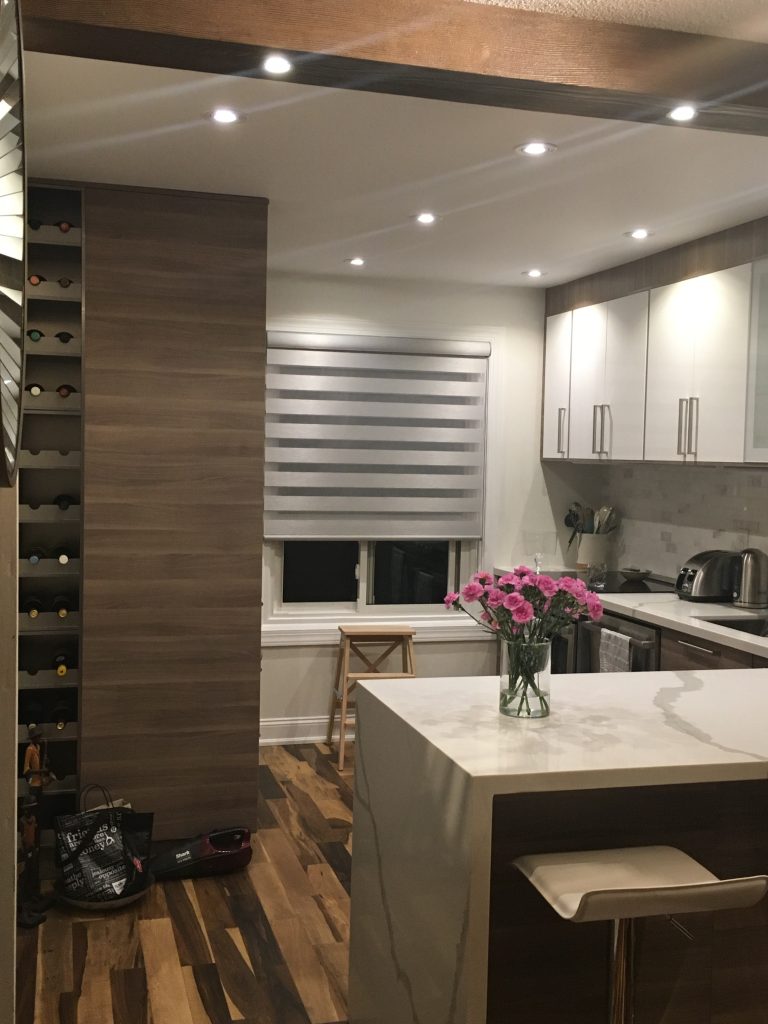 Even up close, it's difficult to tell this beam isn't real timber.
"The beam was well worth waiting for," he writes.
It's not just hyperbole: Our beams really do look authentic. This is because each design is created by taking molds from real wood; capturing each grain, knot and imperfection in painstaking detail.
The beams are then crafted using those molds in tough, lightweight polyurethane foam. Although this material weighs very little, it recreates every molded detail - and when they're finished in realistic wood colors, the end result is very hard to discern from a real solid wood beam.
Once installed, even skeptics like Dimitar have to admit that the beams look the equal of real timber - and with the cost, installation and practical advantages weighed in, that look alone truly makes them 'better than the real thing.'