Hanging chandeliers, candelabras or ceiling fans or other fixtures with faux beams from Barron Designs can really reinforce their realistic look - and this homeowner's project shows just how straightforward it is.
In traditional timber-framed buildings, the strongest parts of the house are the sturdy, solid wood beams used to construct the ceilings and roof. For that reason, in older homes with exposed wooden beams, you'll often see fixtures like chandeliers hanging from these massive lengths of wood.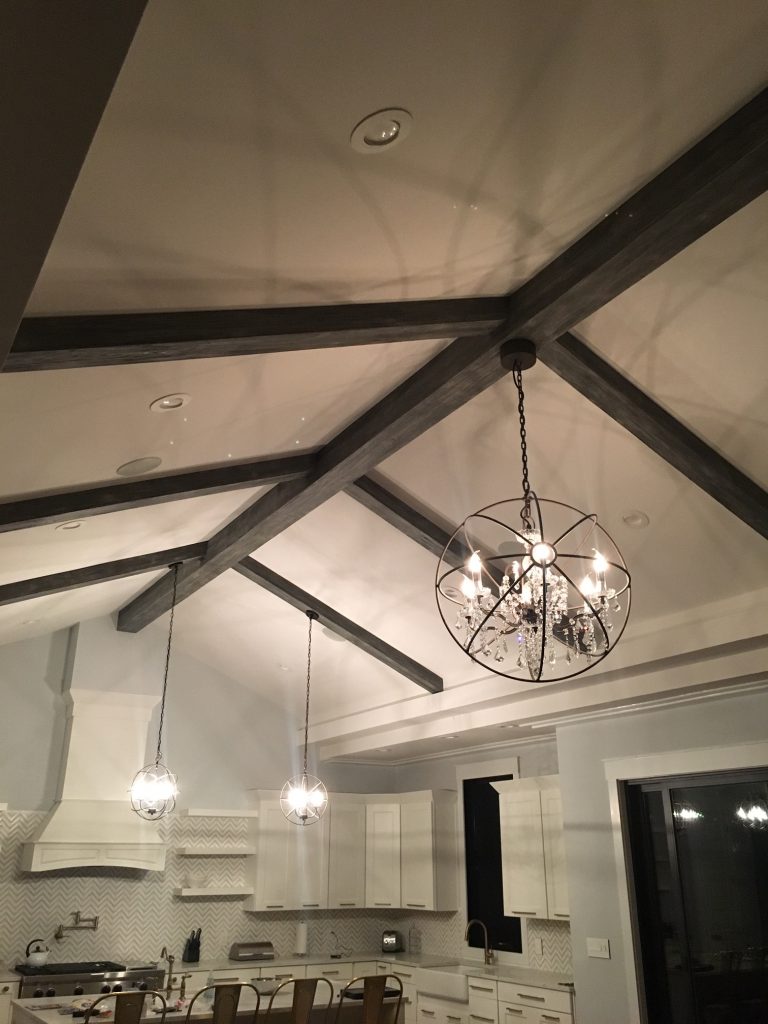 Lindsey's kitchen remodel included these stunning globe chandeliers, which appear to be hanging from the beams themselves.
One challenge to face when trying to recreate the look of solid wood beams using our products is that they're not load-bearing - in fact, the lightweight design and construction is one of the reasons why faux beams are so easy to install.
But it's a straightforward process to hang fixtures like chandeliers and ceiling fans not from the beams, but through them - and in such a way that it appears like they are providing structural support.
These photos sent in by customer Lindsey demonstrate how it's done. In her kitchen she hung beautiful globe chandeliers through the beams, and at a glance it's impossible to tell the beams aren't real.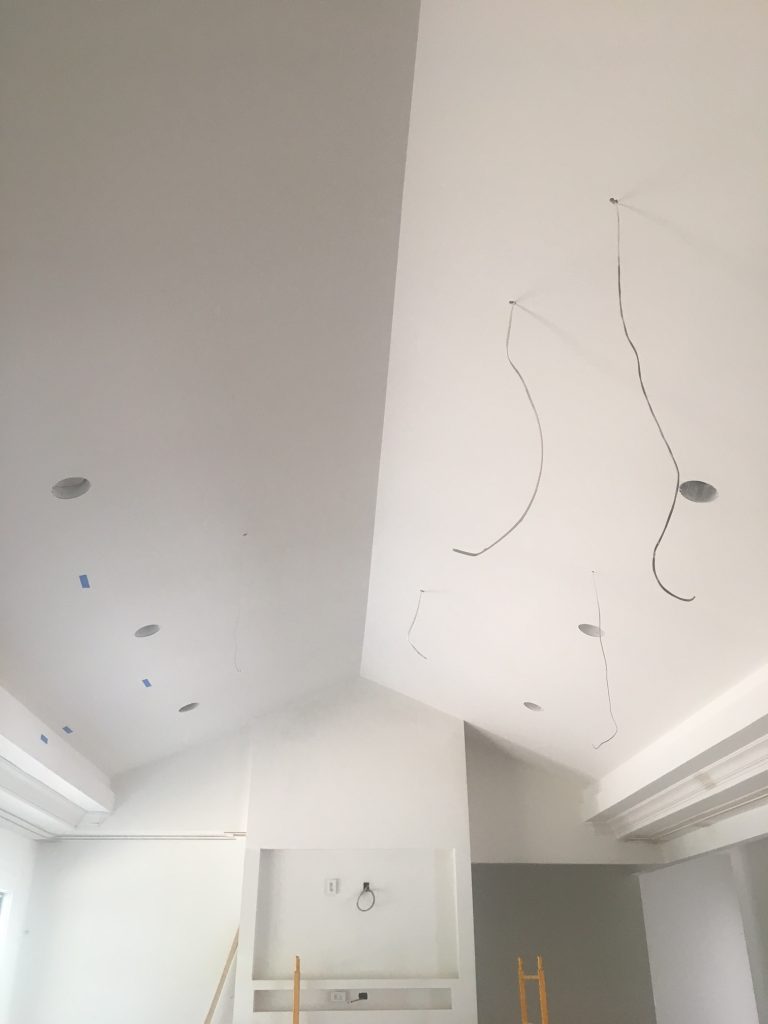 As you can see from this BEFORE picture, the power cables for the lights actually run through the ceiling drywall. Holes were then cut to mount the chandeliers securely.
Prior to installing the beams, Lindsey measured and cut circular holes in the ceiling drywall, to feed through the apparatus which would support the chandeliers from the ceiling studs. This gave them a safe and load-bearing support structure.
Holes were then cut in the beams to allow the supporting cables to run through and connect to the chandeliers. This is straightforward - our beams are made from lightweight polyurethane and therefore all it takes is a regular wood saw to cut the shapes needed.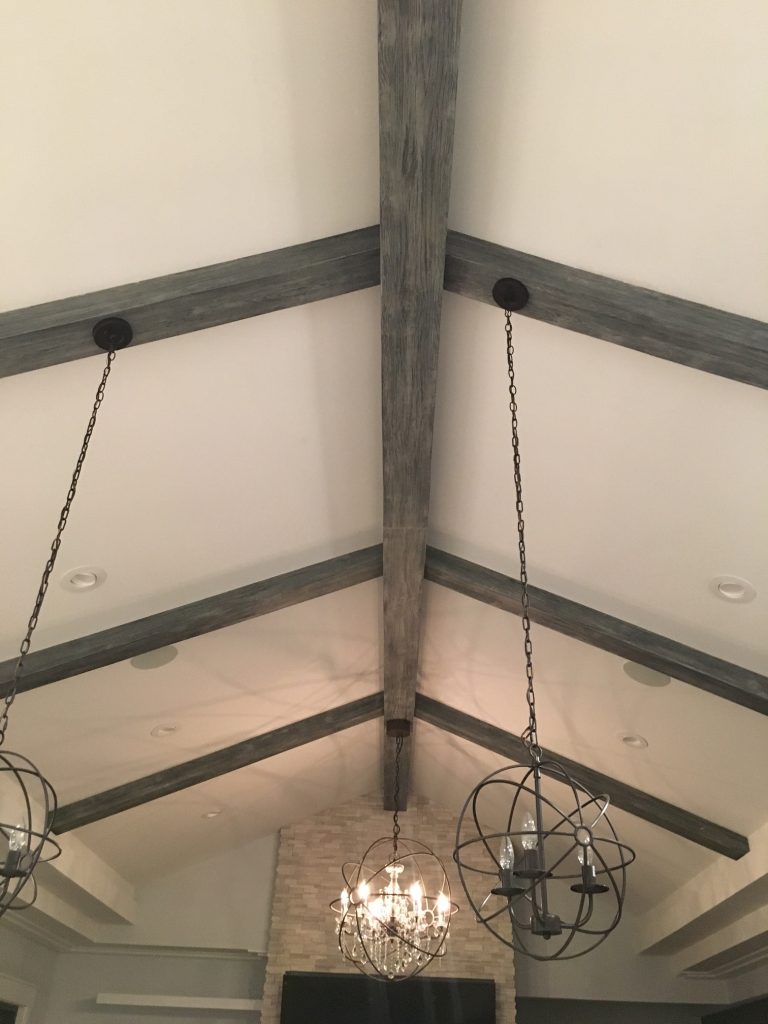 End caps fitting flush with the beams conceal the chandelier cables that are thread through.
With the chandeliers fully supported by the ceiling studs underneath, the illusion of real solid beams bearing heavy light fixtures is a convincing one.
Lindsey's project is a great example of how to do this right - and we hope there's at last one or two people reading this blog who'll be inspired to try their own hand at a project like this. If you do - be sure to send us pictures!