We often say that our faux beams are often better than the real thing - and these project photos sent in by an enterprising customer soundly backs up that claim. With this suspended beam setup, he found hanging a ceiling fan to be a snap.
Two of the defining characteristics of wood is that it's solid, and heavy. That's why it makes such a striking addition to an interior decor - providing a look of timeless sophistication that adds character and class to any room. Our faux beams serve as a fantastic way for homeowners to get that same look of in a form that's easier to install, costs a fraction of the price, and is arguably indistinguishable from the 'real thing.'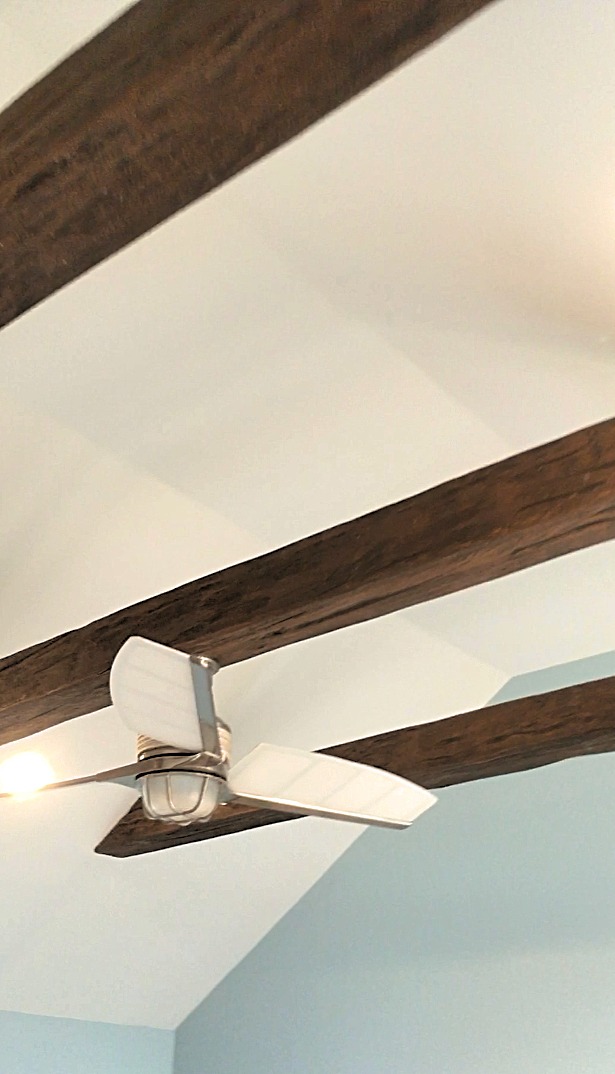 The finished project
But the advantages of 'going faux' extend beyond that - as this project demonstrates.
The homeowner installed Custom Timber beams in Rich Walnut that stretched suspended across the apex ceiling of his home. This is a really nice concept, as it cleverly mirrors how many timber-framed homes would have similar exposed beams supporting the ceiling.
However, in this example the homeowner wanted to take it one step further.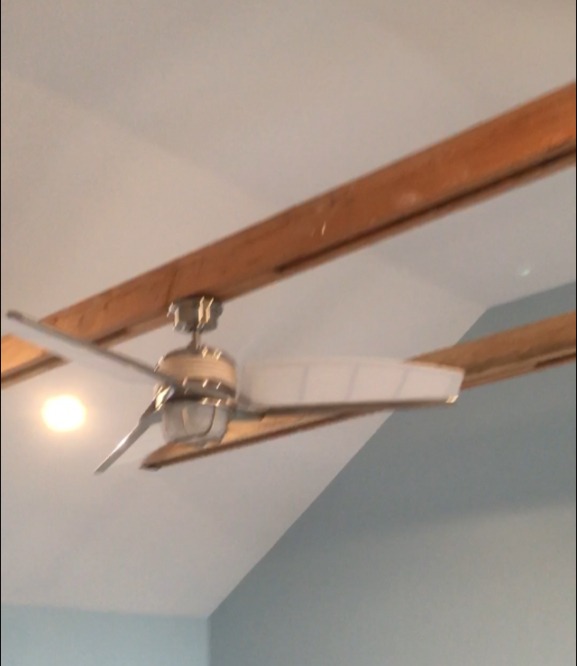 Beneath the faux wood shell is a structural support made from wooden planks.
Because his cathedral ceiling made it difficult to install a ceiling fan, he decided to install it on the beams themselves. It's the sort of thing that wouldn't be possible on a solid beam as there would be no room for the installation hardware, and there would be an ugly electric wire running all the way down the beam.
With a faux beam, however, you can solve both those problems. Our beams are easy to cut with a regular wood saw, so it's straightforward to cut a hole in the beam to pass the mounting hardware of the fan through. Likewise, you can run the cable providing power to the fan though the length of the beam's hollow center - completely hiding it from sight.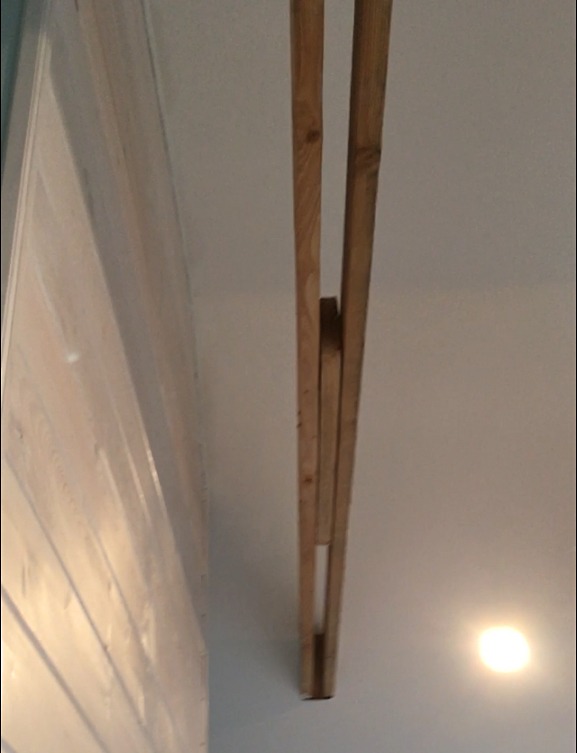 Another suspended beam was made using the same planks.
The addition of a fan did require a slightly more involved installation than a regular suspended beam. Normally, for a beam under 10 feet long, you can simply add wooden mounting blocks to either end of the ceiling and 'hang' the beam between them.
While our polyurethane beams are certainly strong enough to support themselves across the entire length of a ceiling, they're not sturdy enough to support the weight of a ceiling fan. Therefore an additional step was required. In this instance, the homeowner created a support from regular wood planks, stretching across the entire length of the ceiling so it could support the weight of the fan.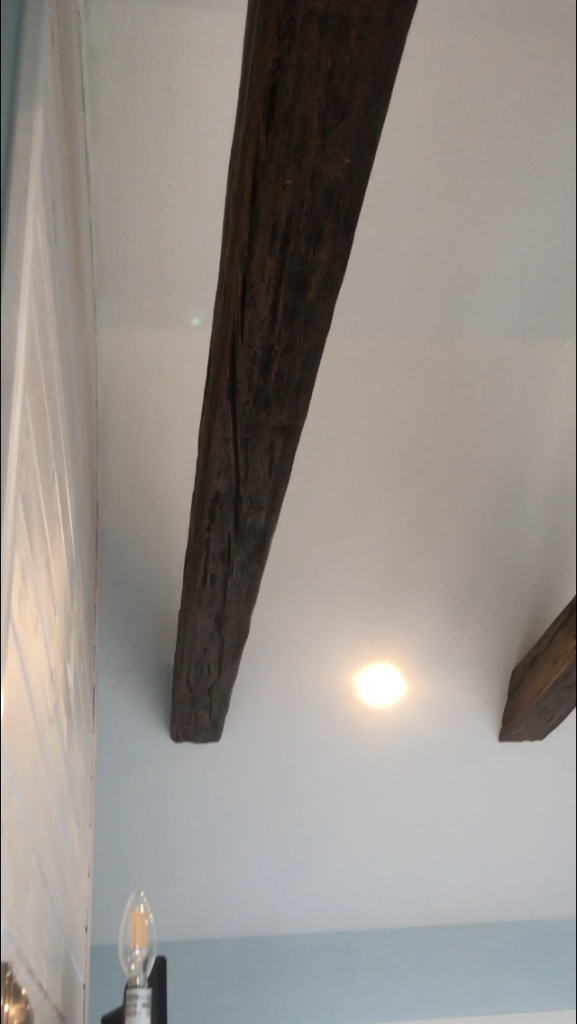 The Timber Beam was slotted over the wooden support planks.
The faux beams were then trimmed to fit flush, and simply slotted over the planks. Because they're hollow, is simple to slide the beams over the support structure, and then secure them with regular screws.
All in all, the finished product provided an authentic wood look as well as a convenient solution for the ceiling fan - proving once again that our faux products can often provide versatility that makes them better than the 'real thing.'