With artificial stone, making your half wall ideas come to life is an easy and fun DIY project. You can turn an unattractive wall into a beautiful design element at your home or place of business, all at a low cost.
While remodeling a half wall may sound overwhelming, it's actually a very easy DIY project when you use artificial stone – there's no heavy lifting or expert know-how required. Before you know it, your unsightly or drab wall will have a gorgeous new look.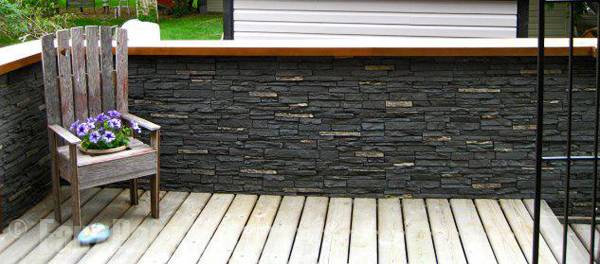 A deck's half wall gets a sophisticated upgrade with Windsor Slatestone panels
When building a wall from scratch, all you need are a few things. First, choose the kind of panels you'd like to use for your new wall. Next, you'll need complementary wall caps and capitals for the finishing touch. You'll then need a simple wood-framed wall to attach the panels and caps to. Once you have these ingredients, it won't be long before you have a new half wall adorning your home's interior or exterior.
Faux panels can also be attached to existing cement walls very easily. Just install a wooden framework to the cement, cut the panels to the required size, and then attach them to the wood frames with construction glue.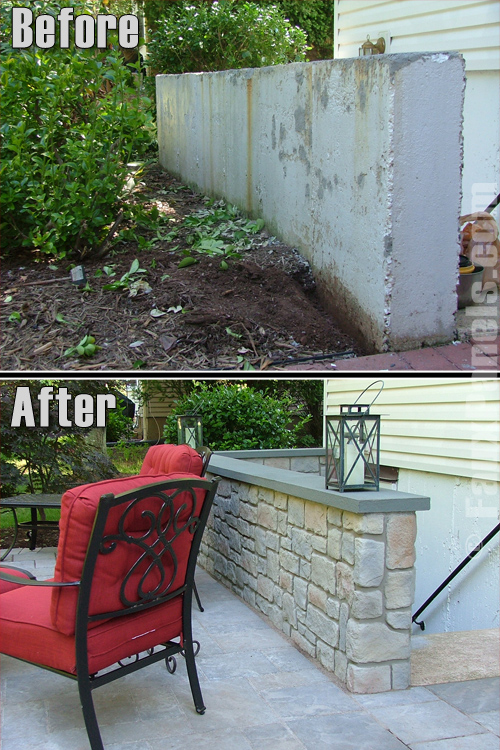 An ugly cement patio wall gets a big upgrade with Cobblestone
This unattractive concrete wall is transformed into a lovely patio piece with the addition of cobblestone panels and gray wall caps. Similarly, an unappealing deck wall is improved in a big way with Ledgestone panels.

A deck's surrounding half wall is brought to life with ledgestone panels
This half wall around a stairway is also enhanced using stacked stone panels in Sand; blending nicely with the surrounding decor.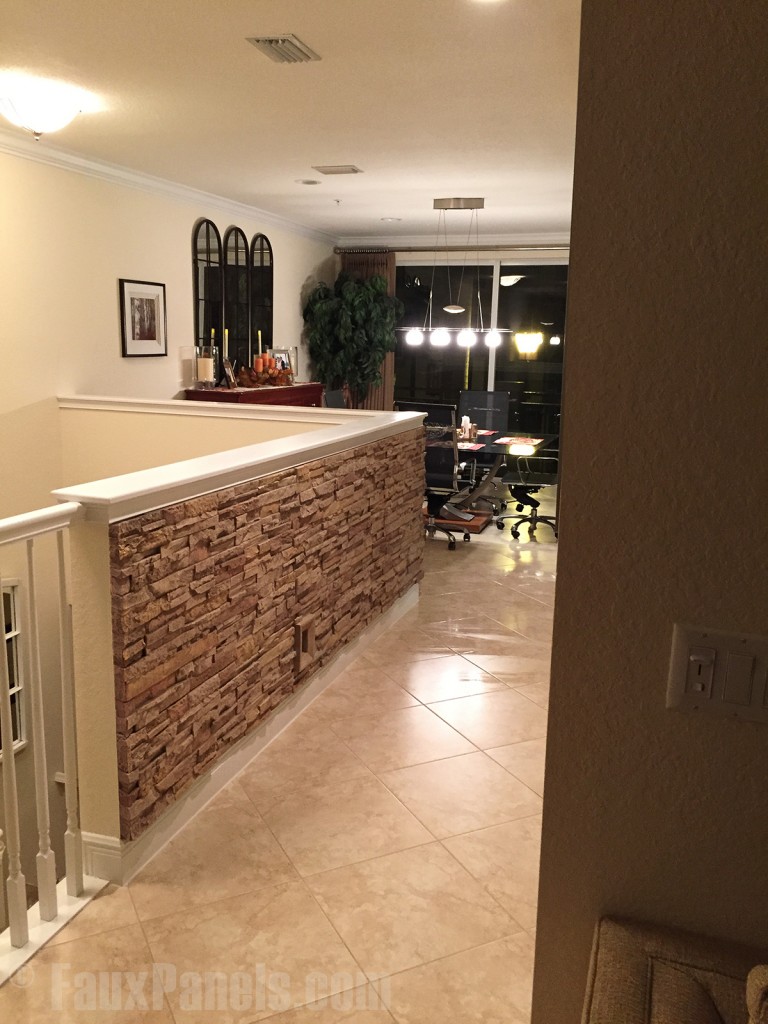 A stairway half wall clad in Drystack panels in Sand color.
This graduating retaining wall outfitted with stacked stone paneling separates a yard from the surrounding woods with great style.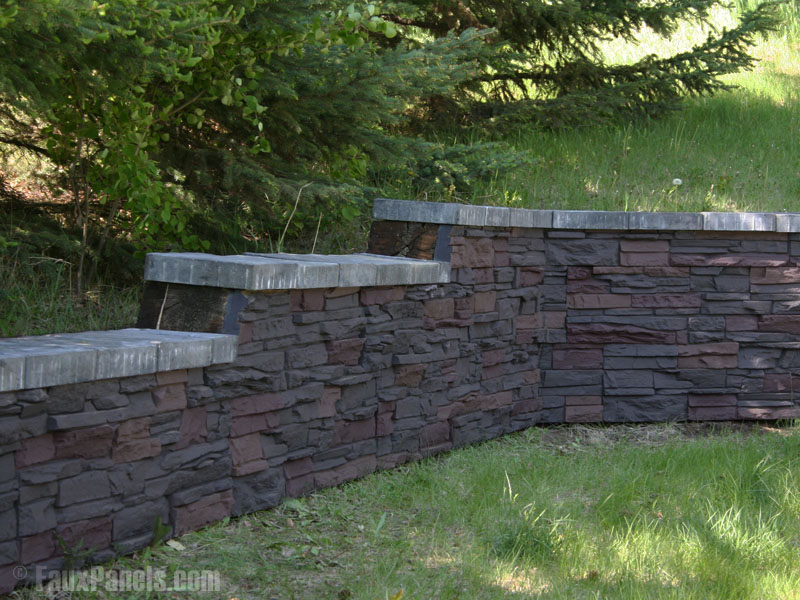 A yard's retaining wall is enhanced with Stacked Stone panels in Tudor color.
This restaurant's unique dining room entrance is made even more amazing with Stacked Stone panels in Toasted Vanilla.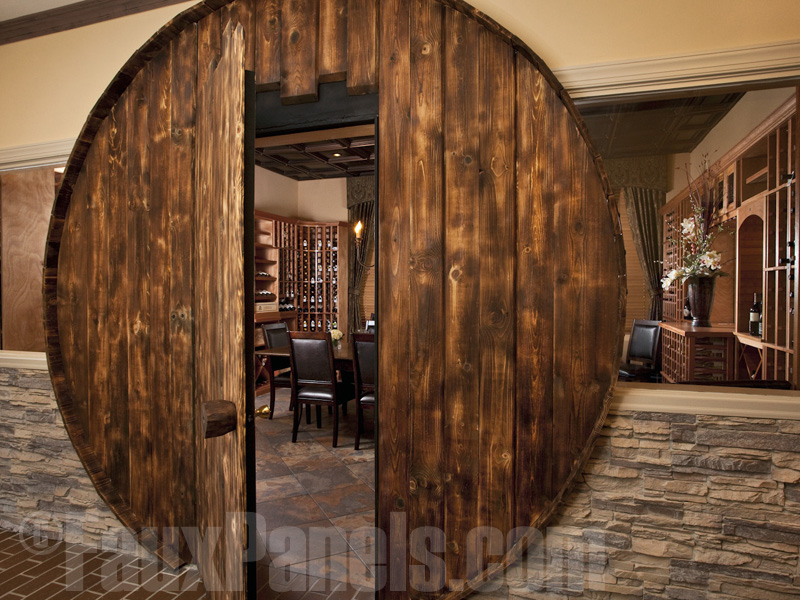 A restaurant's half wall covered in Norwich Stacked Stone panels, Toasted Vanilla
Do you have plans to remodel walls like these in your home? Which style of panel would you pick?