Pinterest is a fun way for us to put together customer photos and project pictures, while also collecting inspiring and useful ideas for our customers and their design plans. One board you'll want to take a look at is the one we created to compile Dining Room ideas.
From cozy, family-style dining rooms to more elegant, formal styles, the board includes great photos our customers have sent us of the stunning designs they have created with faux wood beams. Below are some great examples of the photographs there.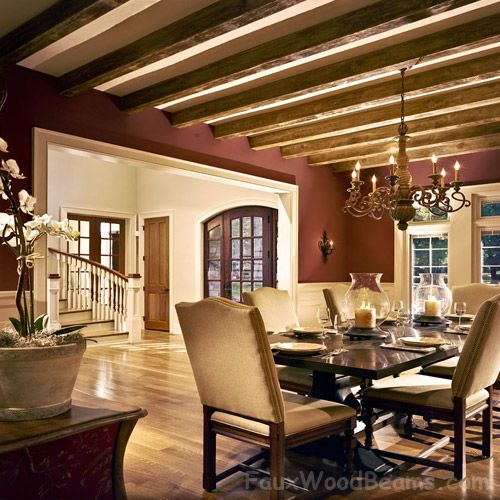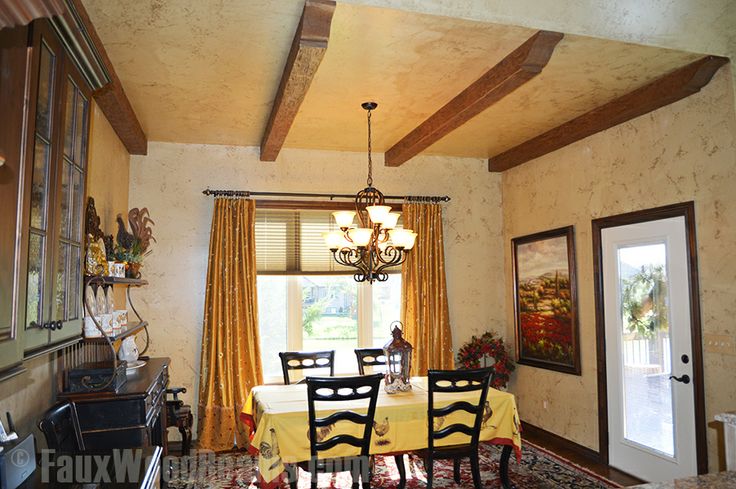 Dining room upgraded with Timber beams is a cozier space.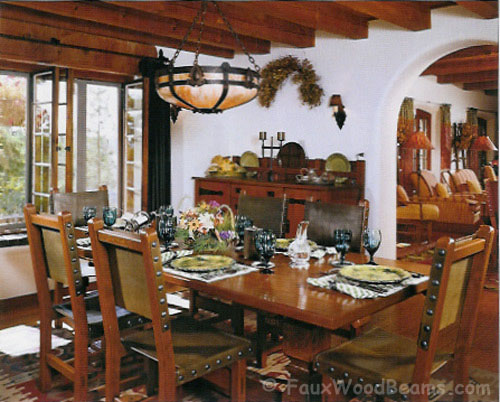 Timber beams go beautifully with this dining room's window trim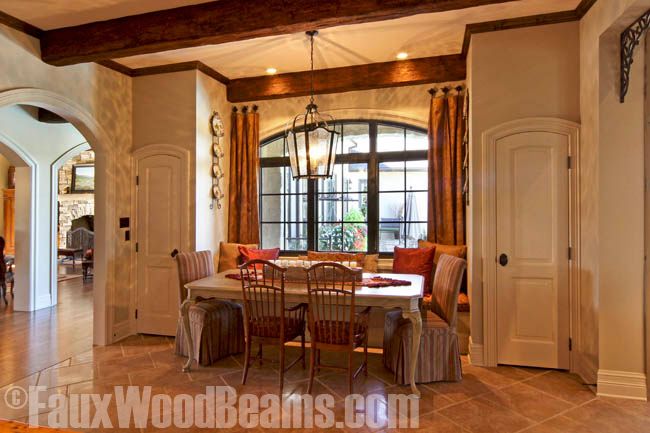 Beams frame a hanging lamp and add rustic charm to this casual dining area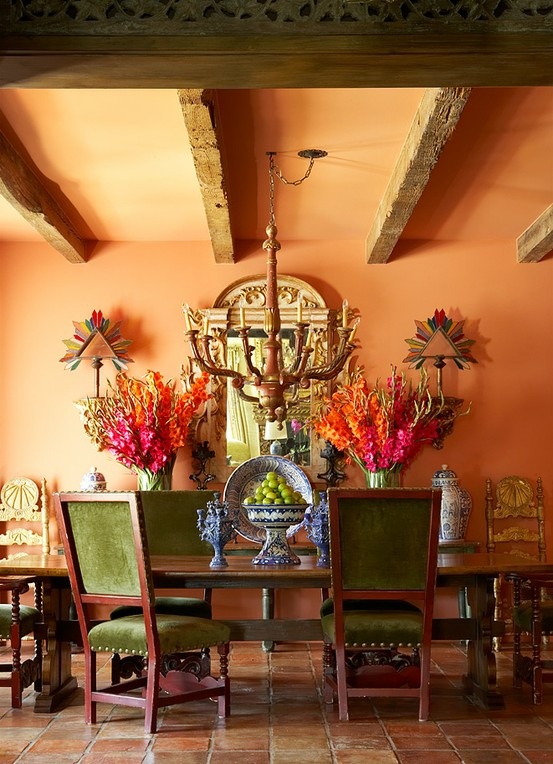 If you've already gotten a lot of ideas from the images posted on our blog and Facebook page, you'll find even more on Pinterest. And we're constantly adding new photos and new boards, so keep checking back!