Sometimes you just need a change. That's how Robert and Patti C., from Cypress, Texas, felt about their home's exterior.
Cobblestone veneer replaced the home's old stucco panels
As you can see from the photos, the home has charming details, including a stain glass window, but other parts needed work.
"We needed to redo stucco panels that were 30 years old and showing their age," said Robert, "But we were tired of the stucco only look. So we changed several areas of stucco over to Faux Panels®."
They chose Carlton Cobblestone veneer panels in the Desert Sky color -- and you can see in the After photos now nicely they complement the home's architecture. Robert and Pattie decided to keep the stucco look in a few areas, replacing the worn pieces with James Hardi stucco.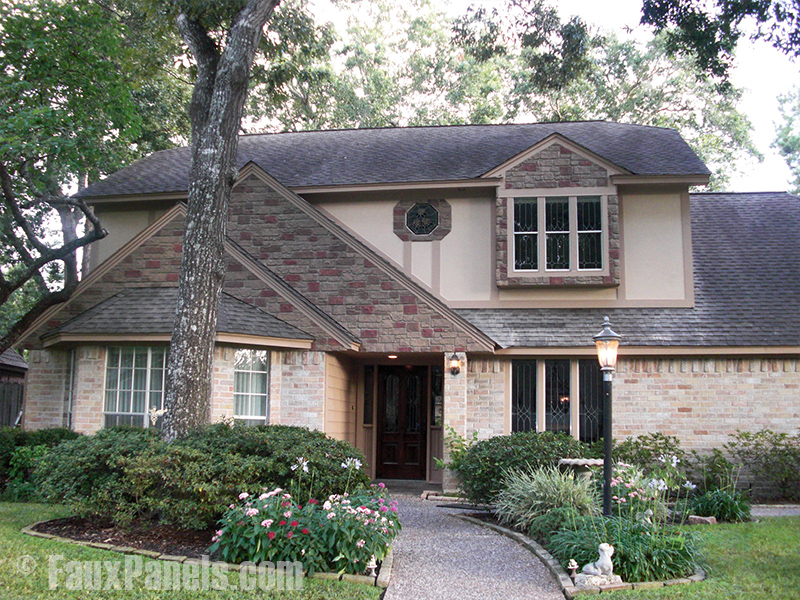 "The James Hardi stucco and panels go good together!" said Pattie.
"We really like the stone appearance. It turned out even better than we had imagined. And afterward, we had many compliments from neighbors," said Robert.
It's easy to see why, and the panels are low maintenance, too. Because they're made of highly durable polyurethane, they won't chip, erode or crack like real stone can.
The panels are easy to cut, which allowed the homeowners to accent this stained glass window in cobblestone.
"Everyone especially liked the way the stone looks around the corners of the window boxes and the stained glass window," said Pattie.
Many of our customers use our panels in DIY projects, but it's equally simple if you hire a contractor and saves on the labor costs due to the quick installation time.
"We used a contractor that normally does James Hardi siding and found that they were able to also install the panels with no problem," said Robert. "The cutting and trimming techniques and skills were very similar. Gluing and caulking seams was new, but not too difficult for them to master."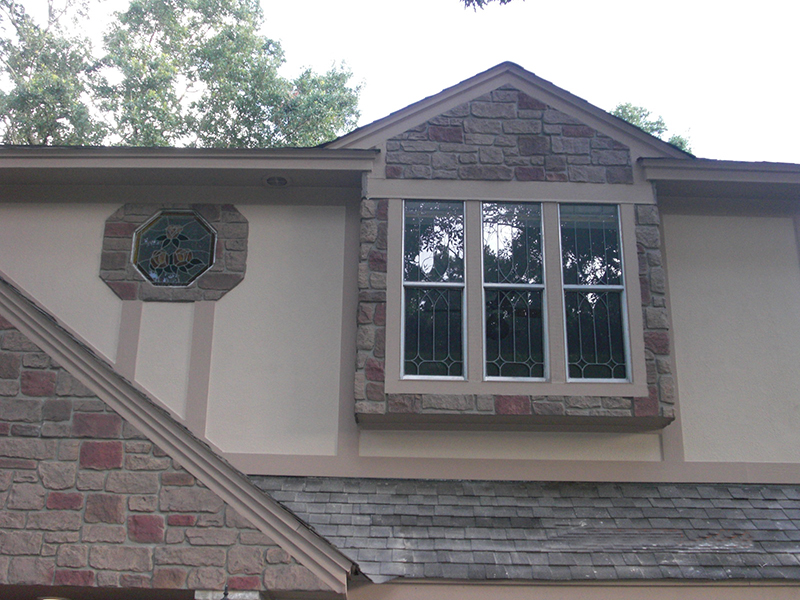 Cobblestone veneer complements the gable windows beautifully.
All in all, it was a simple, easy way to give a lovely home a facelift.