Grey is the new black, according to The Telegraph. But while this newspaper argues that neutral wall colors are the new 'in thing' in interior design, faux panels offer a way to give monochromatic palettes a little more oomph.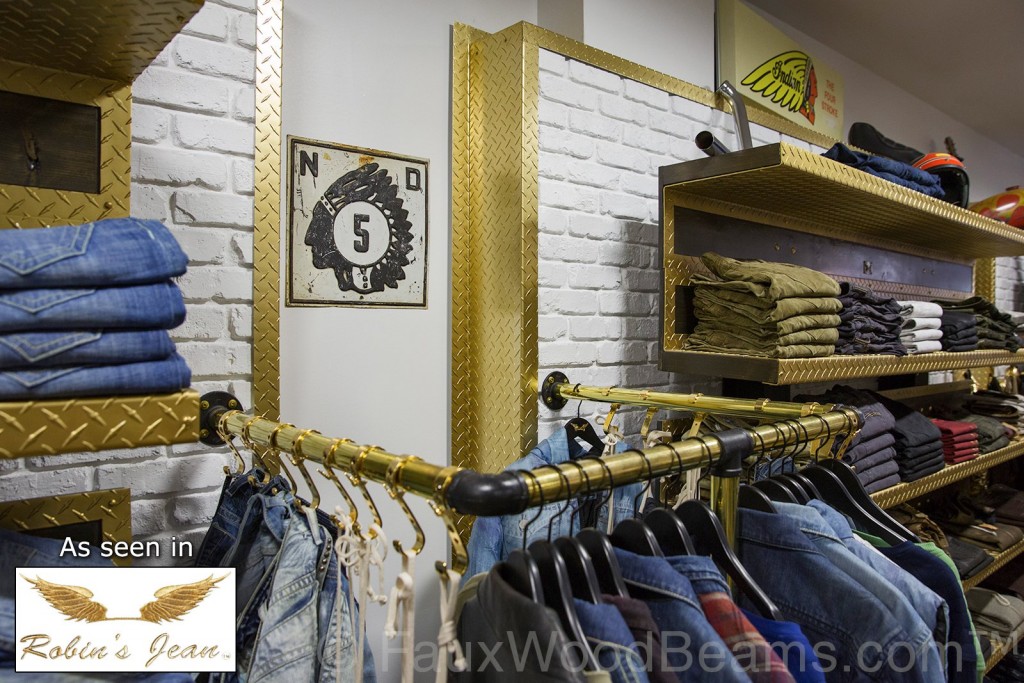 White or grey can still 'pop' with a brick texture
"In the early 2000s, gray became the new neutral," writes Woody Marshall, for the Macon Telegraph. "It reflects interest in a retro look -- re-purposing furniture once considered utilitarian; preservation of historic structures and the use of exposed raw materials in houses and commercial buildings.
"Whether building or restoring a house, or creating a contemporary environment, gray is the hot neutral color this year - a surprisingly versatile choice for any surface."
Woody's observation seems to be on point. Watch any of a litany of home design shows on channels like HGTV and you'll see more and more people choosing grey and white as the base-color for clean-looking apartment and home redesigns.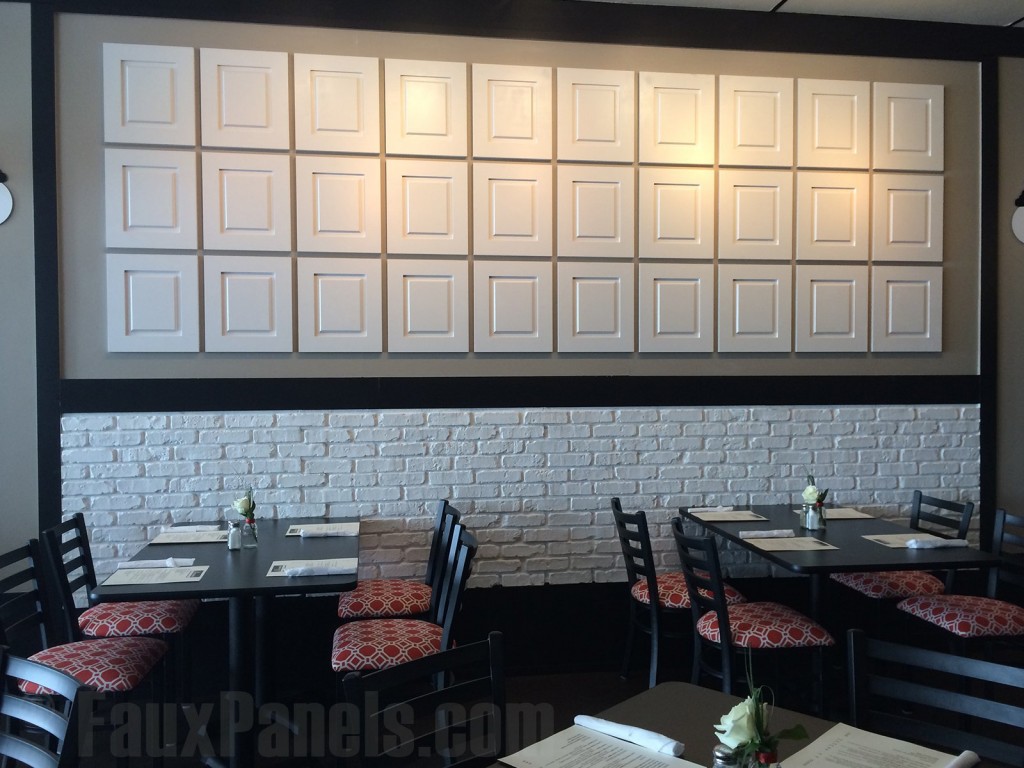 Instead of using color, a textured accent wall can help add some 'color' while retaining the same paint palette.
But while there's definitely something clean and versatile about grey as a color choice, there's something else characteristic about it - it's boring.
In fact, that's one of the reasons many designers choose it - for staging a home for resale, or trying to go for a 'nice' neutral look, playing it safe with grey seems like a smart choice that will offend the least amount of people.
But just because you're sticking with grey or white as a color scheme doesn't mean you can't add a little 'color' to the decor - especially with products like our panels.
The great thing about our range of faux brick, stone and wood panels is that you can order them unfinished, or paint over them with your desired 'neutral' shade, yet they will still 'pop' because of their rich and vivid textures. It's a great way to get some really noticable 'color' to your decor, while working in shades of grey.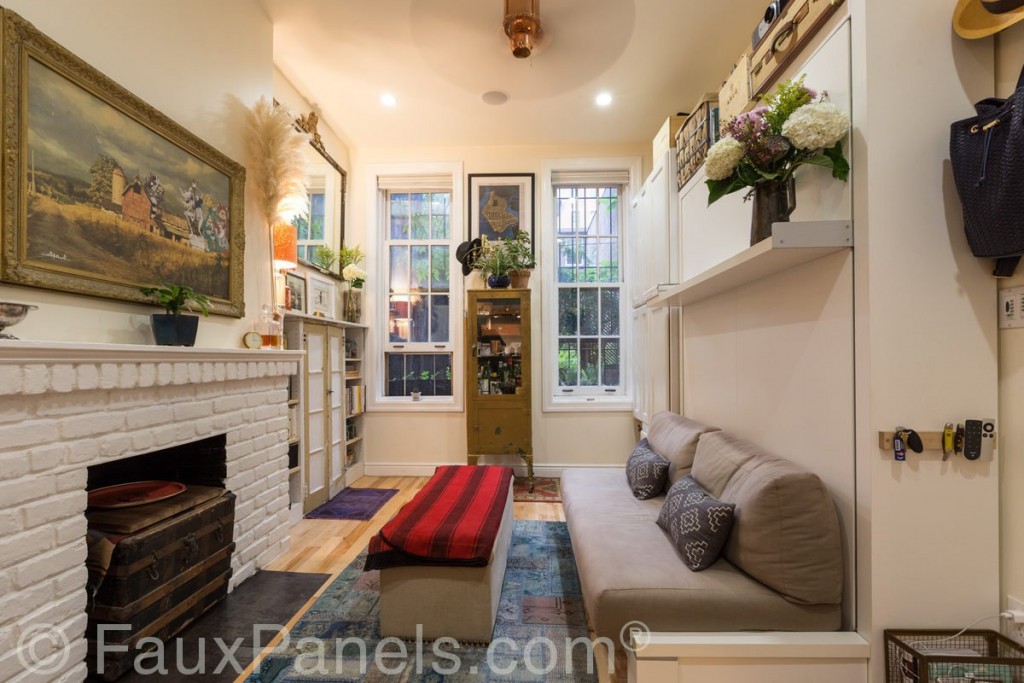 The color scheme of this room might all be one color, but you can see what a difference the texture of the panels makes.
The secret of this is the way in which we make our products. We take molds from real brick, stone and wood surfaces, and recreate them in lightweight and durable polyurethene foam.
The molding process captures every grain, knot and imperfection to create vividly realistic copies that are practically indistinguishable from real brick or stone; even when they're painted over.
Even adding plain white or grey panels adds a 'pop' to a room that really makes it stand out.