If going faux isn't for you, we offer a great option that combines the practicality of our faux beams with the look, touch and texture of genuine timber.
Recently, a customer sent in some spectacular pictures of their new home -- one of which showcased their beautiful new game room design that included beams from our real wood line.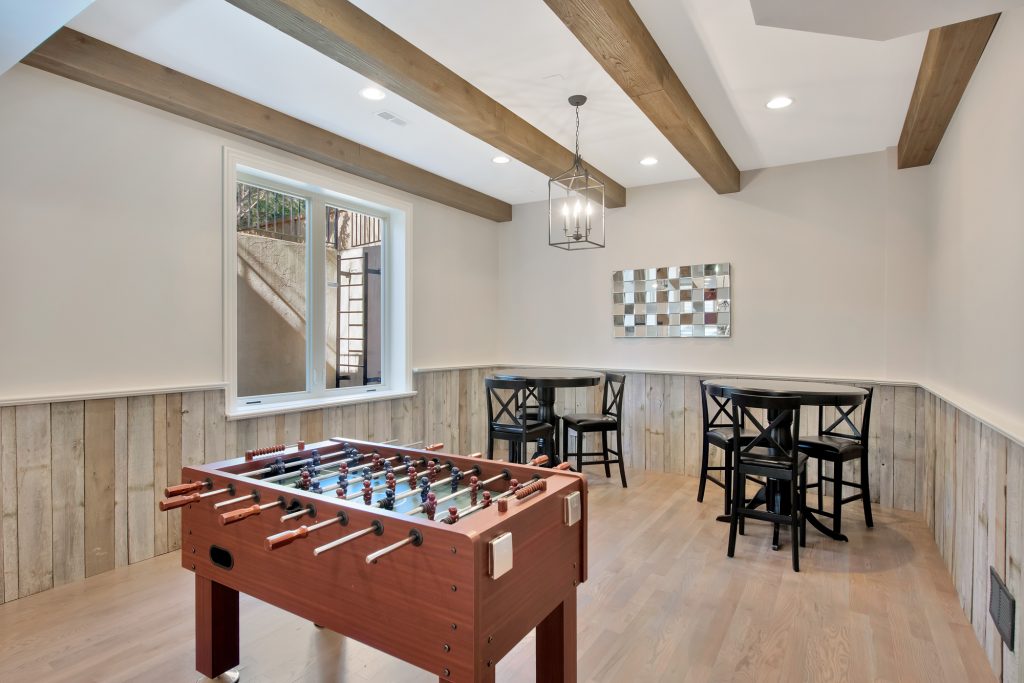 These beams are made from real second-growth cedar and treated with a mineral-based reactive stain to create that aged wood look.
Our company is known for specializing in faux wood, so why do we carry real wood box beams?
Created especially for customers who insist on using the real thing in their designs, these beams use actual lengths of virgin wood that are then artificially aged and weathered using a proprietary wood treatment to makes them look just like authentic, 100-year-old timber. The fact that they're not actually reclaimed wood offers a number of the advantages - like no risk of contamination from mold or insects, and the beams are consistent and protected from warping and cracking.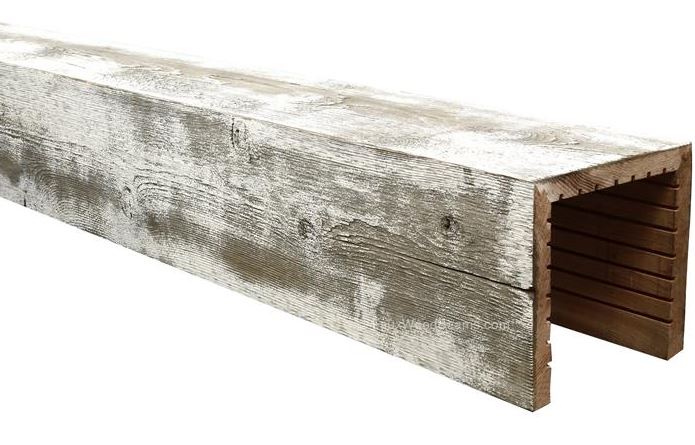 Although made from virgin wood, the aging process provides a characterful finish in a number of different styles.
In addition, the beams' hollow box design makes them lightweight, practical and easy to install. In that regard, they combine many of the advantages of faux without having to compromise on using authenticity.
Just like their faux counterparts, the beams weigh much less than the traditional solid wood versions. Despite that, they are practically impossible to tell from the 'real thing' once installed.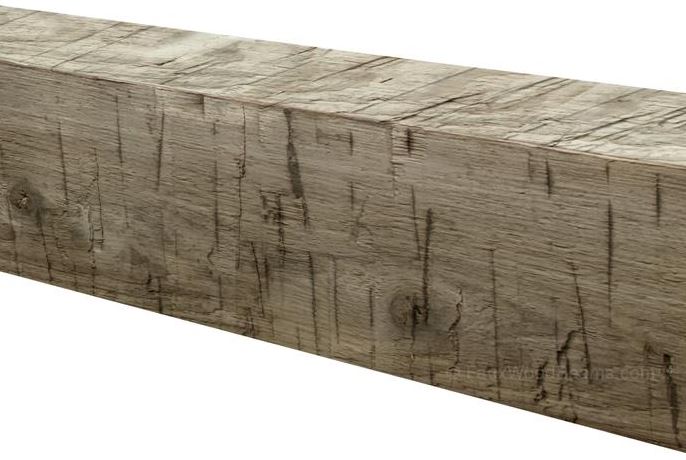 Our real wood beams are available in three different styles and a multitude of realistic finishes.
Installation is also similarly simple. Mounting blocks are drilled into the ceiling studs, and then the real beams are slotted over them, and secured in place with wood screws. The process is a bit more involved than installing faux, but the results are just as impressive; and still significantly more affordable and practical than using solid beams.
For homeowners and contractors who demand authenticity, our real wood beams are a great choice; and you can see how good they look in the picture above.