One of the things we constantly hear from our customers is what a big change just a little faux stone made to their home. These pictures sent in by Peggy Zillgitt is the perfect example of how this works. By investing in three Norwich Colorado Stacked Stone columns in Motley Gray, her front porch remodel went to a whole new level.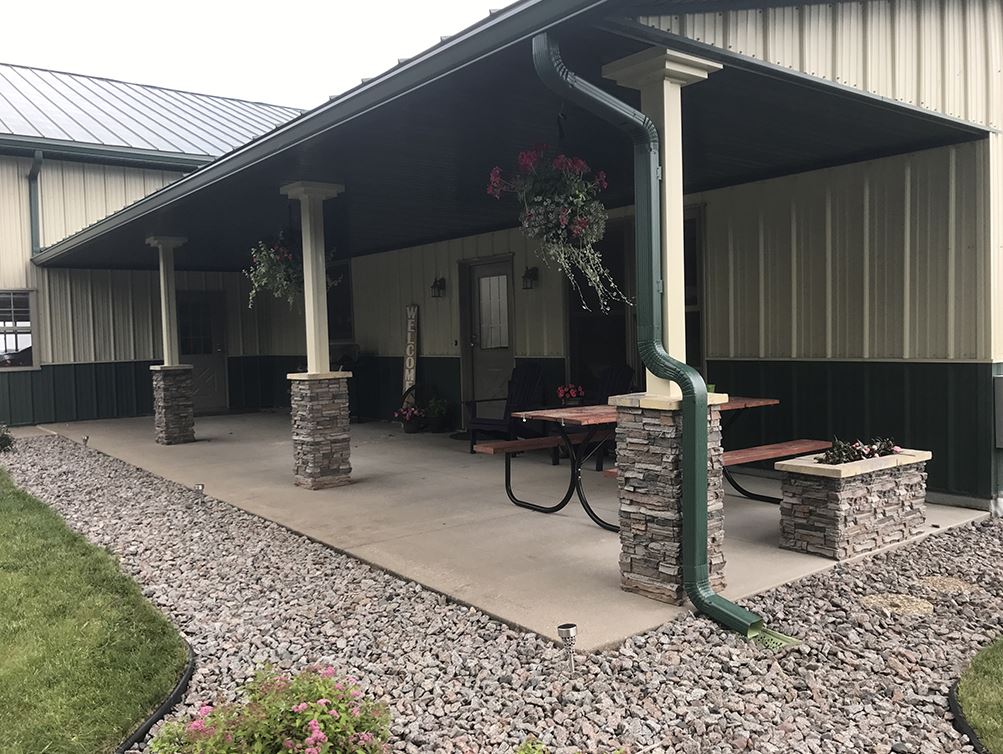 Front porch remodel complete
From the before pictures, you can see that Peggy's porch overhang is supported by three posts installed into a concrete foundation. They were nice enough, but hardly noteworthy - and Peggy wanted more. Unfortunately, the cost of building real stone column supports was prohibitive - not to mention time consuming and inconvenient. That's why she went online and started researching the products we offer.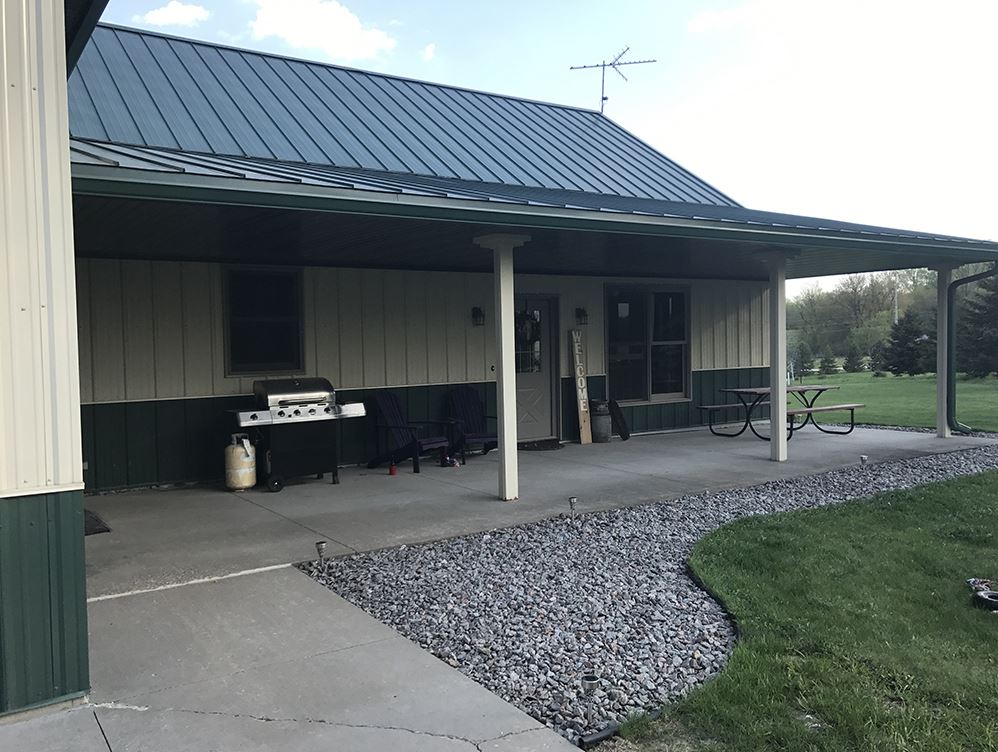 BEFORE
BarronDesigns.com offer a range of column options with various stone and brick textures and sizes. Colorado Dry Stack Stone is one of our most popular product lines - vividly recreating the texture of a hand-stacked stone wall in a variety of realistic hues.
The sheer realism of the "stone" is difficult to describe with words alone. You can see from the pictures how bold and vivid the texture is - but its only when you see them for yourself that you appreciate their natural look. Most people agree that it's impossible to tell the difference without touching them.
But unlike real stone, these columns cost a fraction of the price, and are incredibly easy to install.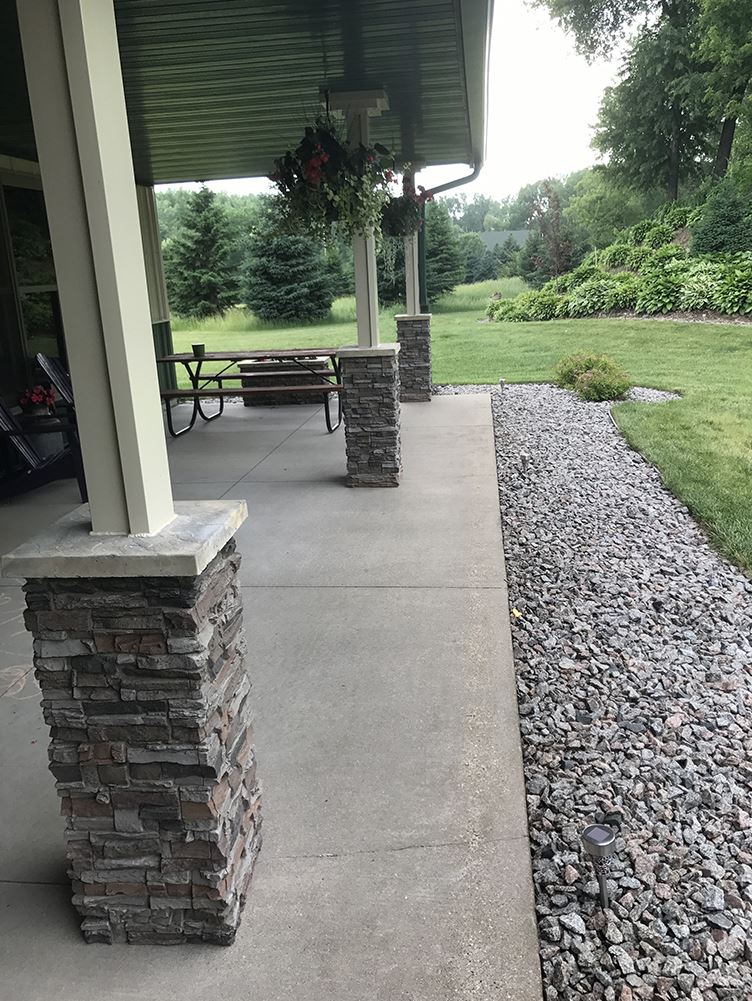 Colorado Dry Stack Stone Column Wraps come in four interlocking sections. This makes them easy to install around an existing support post. See the step-by-step installation instructions here.
It begins with the building a simple plywood frame. The column pieces are then installed one-by-one on each side of the frame. The corners all interlock for a seamless pattern and the pieces secured in place with construction adhesive.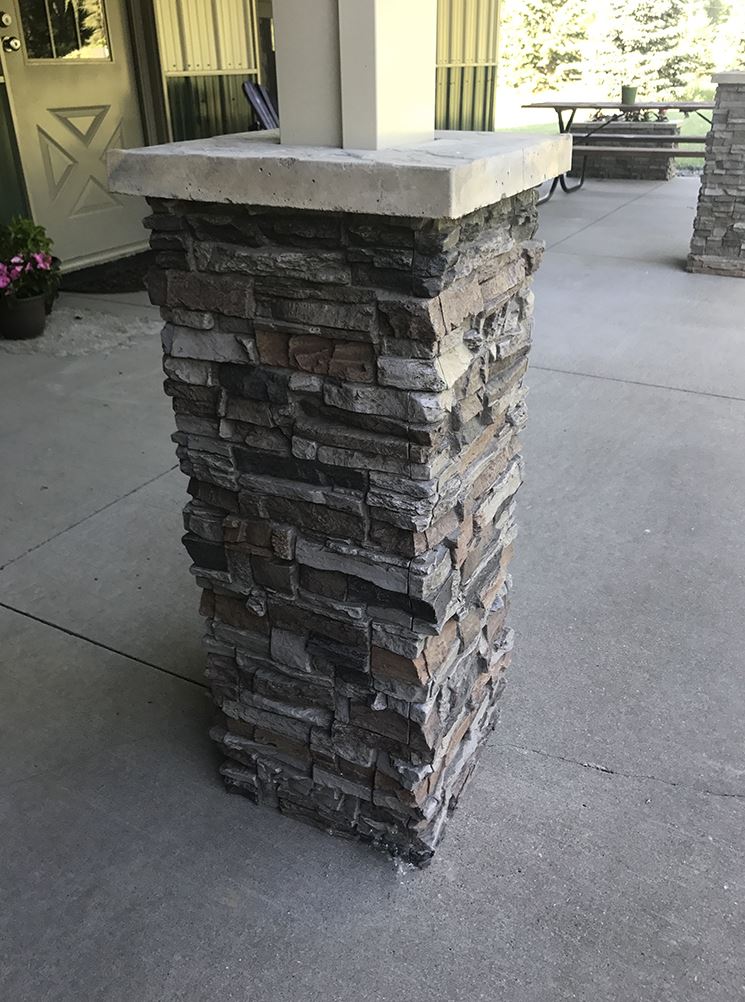 The realistic look of stone is undeniable
The column cap is shipped in two parts - both of which connect around the existing column, and are again secured with construction adhesive. And, just like that, you build the column around the post or support as simply as you'd build a jigsaw puzzle.
As you can see from Peggy's pictures, once installed the wraps look vividly realistic - just like real hand-laid stone supports. In fact, Peggy like them so much she actually used the matching Dry Stack panels to build a planter, that really completes the symmetry of her porch.
Peggy's overjoyed with the results, and writes: "Thank you! We are very happy with our columns!"
What do you think of them? Let us know in the comments below.