This ranch home's front porch design got a stylish face lift with a touch of Cobblestone.
One of the refrains you'll hear most often from us is 'less is more.'
That's not to say we haven't showcased some fantastic projects that involve dozens of panels - but due to the realistic pattern of our products, even just a small accent can transform drab and ordinary into something stylish and timeless.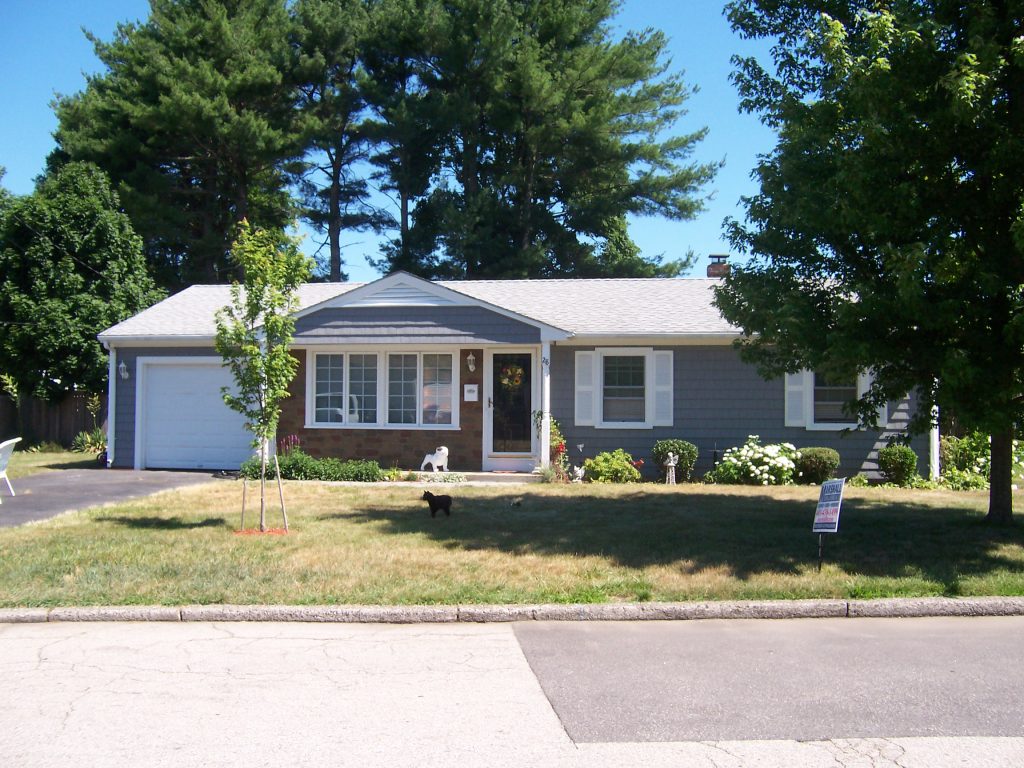 Curb Appeal - cobblestone style siding transform the front porch of this ranch home.
This week, we're showcasing a good example of that with these pictures, sent in recently by a customer. They used Carlton Cobblestone panels to brighten up the porch of their classic ranch; and while it's not an in-your-face transformation, the end result looks fantastic.
The design philosophy was simple and smart. The owners identified a wall of the home where it would make sense to add a cobblestone facade. In modern American homes, the porch-style section of the house is commonly made of stone or brick, while the rest is traditionally wood-framed, so it is both a realistic and stylish upgrade.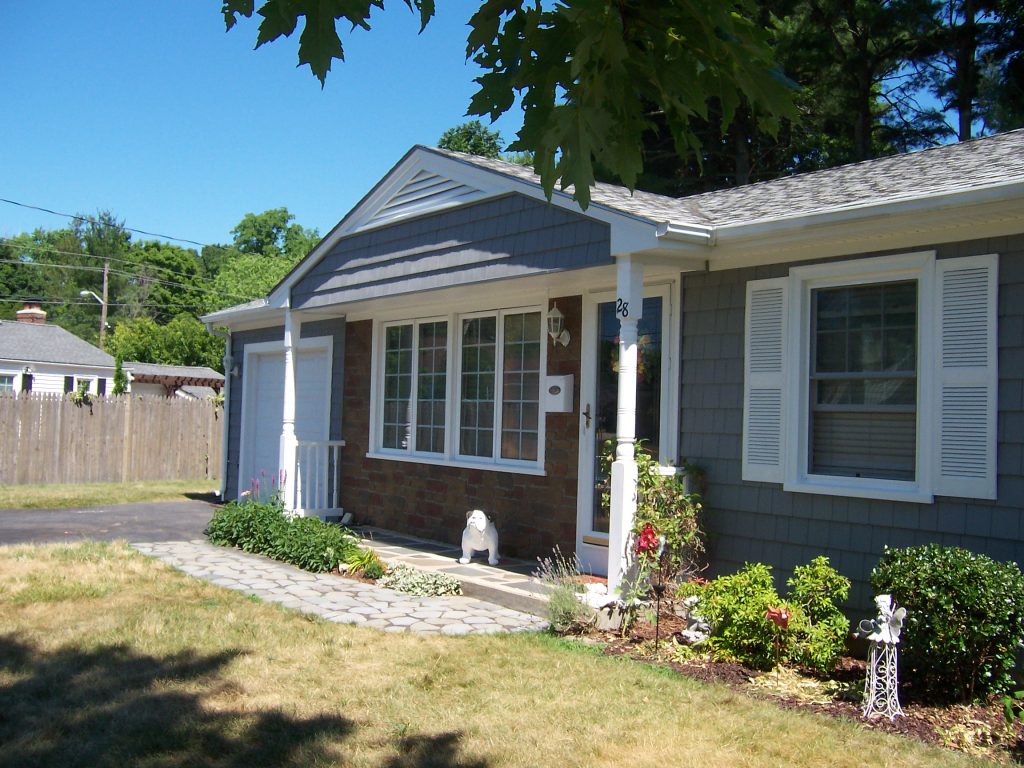 The panels were cut to size with a regular wood saw, and installed directly to the original wall.
Then, they measured and cut the panels to size. The panels are made from lightweight and durable polyurethane and can be cut with a regular wood saw, then attached directly to the wall with construction adhesive and screws. This allowed the stone effect to fit flush with the window edges and door frame, appearing as if it was part and parcel of the foundation.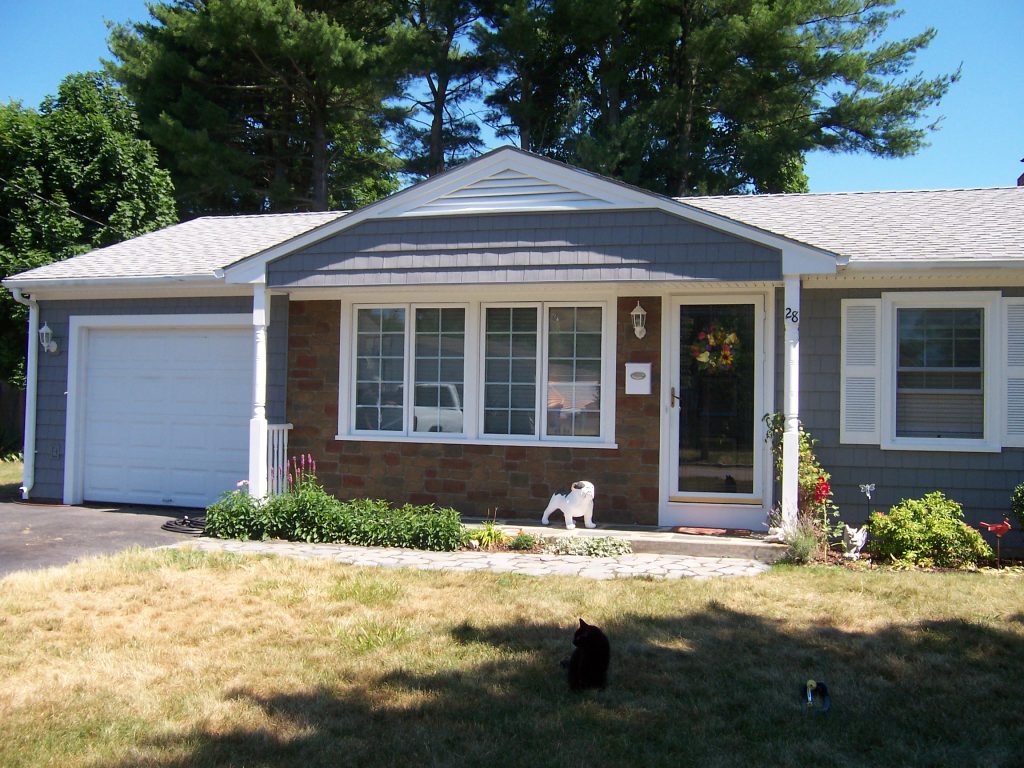 By choosing to only add the panels to the central unit of the ranch, it looked much more realistic.
Our panels slot together smoothly, so the vividly realistic cobblestone pattern is absolutely seamless. The only subtle design shift is that the top row of siding panels is installed to start half-a-panel shorter than the one beneath it, ensuring that there's no immediately-obvious replication of the pattern.
With just a few panels, the front of the house is totally transformed - and yet the whole project took just hours to complete, and cost a fraction of what using real stone might have.
We love it - a perfect example of the 'less is more' philosophy, and a great demonstration of simple, stylish design aesthetics.