By framing his exterior door with stacked stone style, customer Troy Donoho found this simple change made a BIG design impact.
There's a saying down in Texas - "go big, or go home." And we've certainly shared some projects that demonstrated that philosophy - and not just from the Lone Star State.
But we also keep harping on about the philosophy of 'less is more' and one really great example of that is Troy's door remodel. He used Colorado Dry Stack panels in the stylish Iced Coffee color to completely transform the look of his front doorway - and it only took a couple of panels to get it done.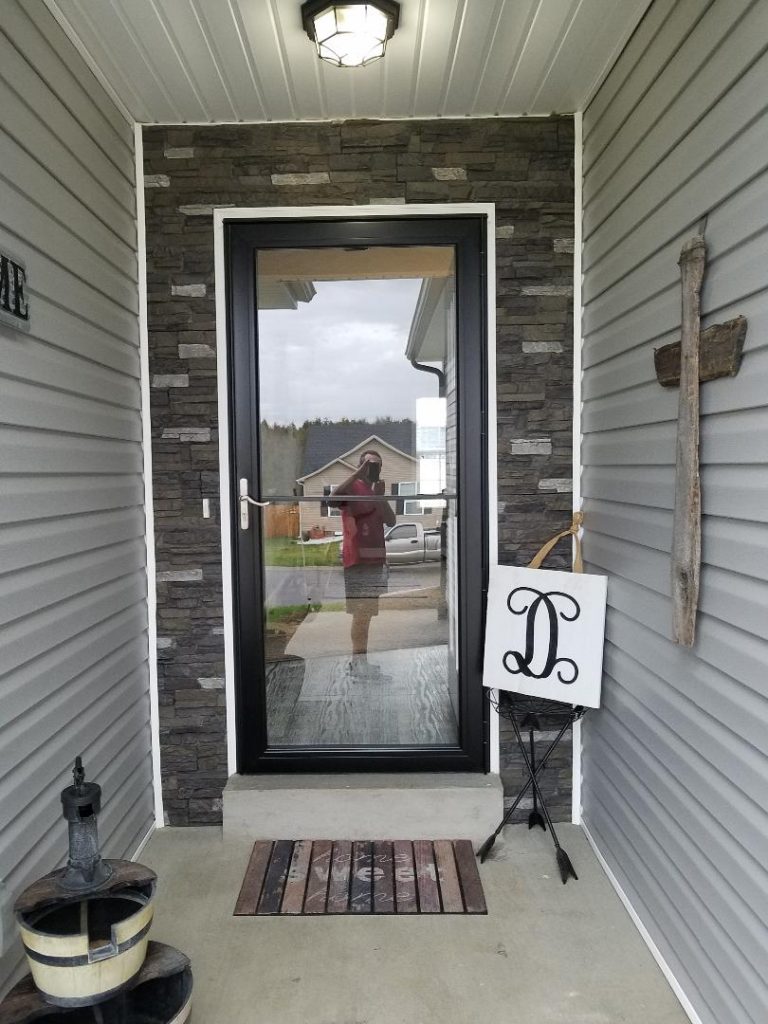 Installation complete
In the 'before' picture you can see that Troy's door was surrounded by the same vinyl siding as the rest of his home.
But there was something not-quite-right about that doorway; and Troy wanted to change it to give a little more 'pop'.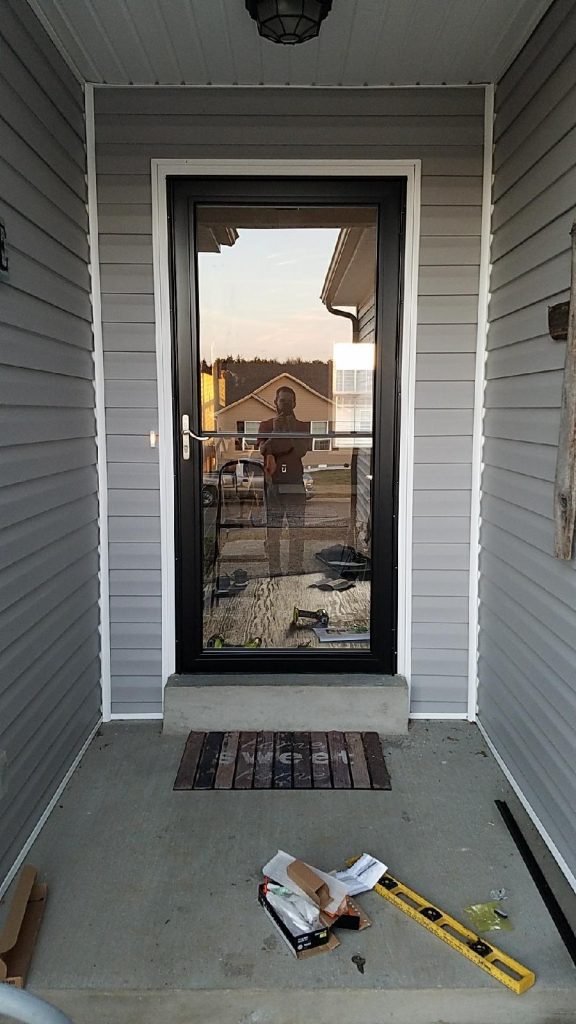 The original doorway was, for want of a better term, 'uninspiring.'
He found inspiration while browsing the Internet, and stumbling across BarronDesigns.com.
He saw that our range of faux stone and brick panels could give him the look he was going for, while at the same time being cost-effective and easy to install - and from that point, he was pretty sold on the idea. He browsed our huge range of different styles and colors, and eventually selected one of our most popular panel lines - Colorado Dry Stack.
These panels are molded from genuine hand-laid stone walls, which are then vividly recreated in high-density polyurethane foam using an innovative injection molding process. The result is a lightweight and durable panel that features a fully-realized, highly-realistic stone texture, carefully colored to resemble the real thing.
Adding appropriate drainage materials is a step nobody can afford to skip.
But the advantages the panels have over real stone are countless. In Troy's case it made the realization of his project very easy and manageable.
The first step was to carefully measure and cut the panels to size. One advantage of the panels is that you can cut them with a regular wood saw, making installation within reach of anybody with basic carpentry tools.
Troy measured the width of the walls on both sides of his doorway, and cut the panels to fit. The final piece would stretch all the way across the top of the doorway, and he had to make right-angled cuts to suit that.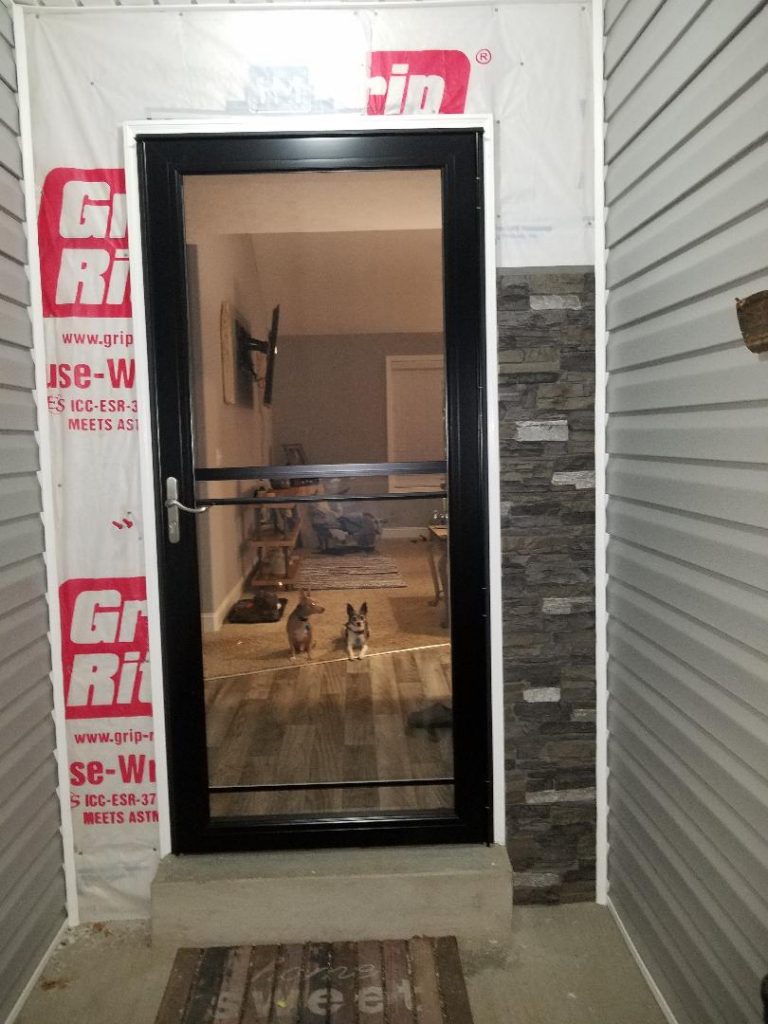 Troy cut the panels to fit, and then installed them from the bottom up.
Once trimmed to fit, Troy removed the original vinyl siding and made sure to fit new housewrap to the surface underneath. In some building codes, drainage mats are also required for exterior installations, and not only do we stock drainage mats on our website - we also highly recommend using them. Drainage mats and housewrap serve to vent water vapor and condensation, preventing warping, the development of mold or rot, and to preserve the R-value of the walls themselves (as built-up moisture conducts heat, literally sucking it from the interior of your home.)
Once that was in place, Troy began installation. Our panels fit flush with the flat surface of the wall and were secured with screws and construction adhesive. We always recommend starting from the bottom and working your way up - and, obviously, with such a small surface to cover that didn't take Troy long!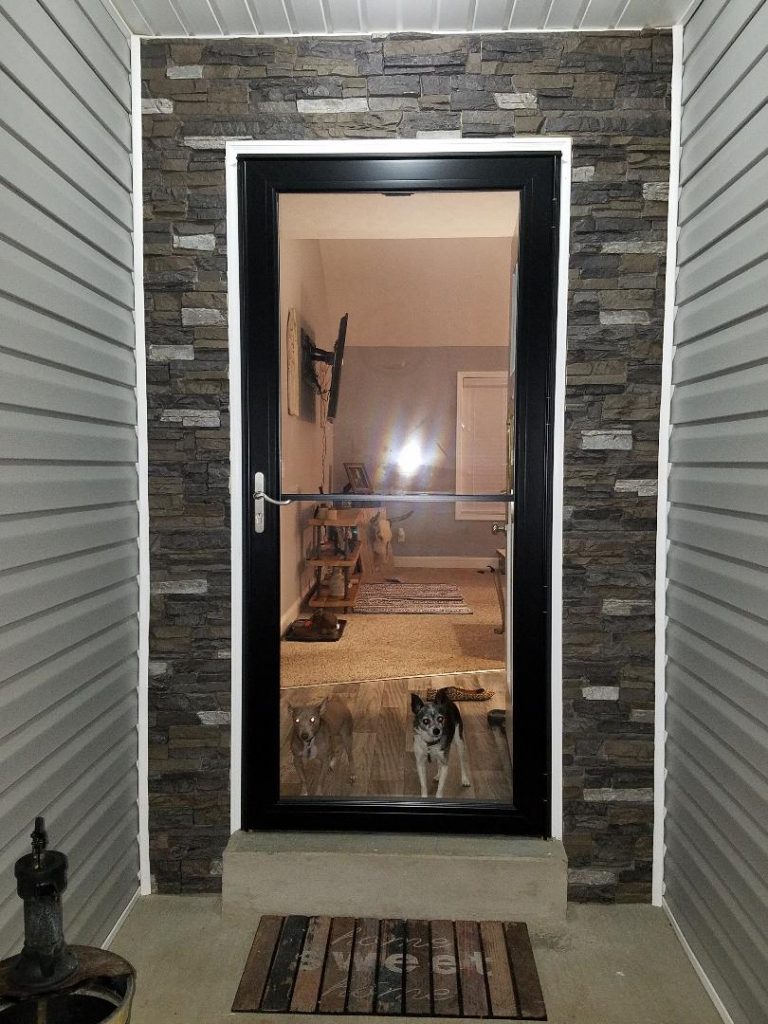 It didn't take Troy long to complete his project - and the end result speaks for itself.
The panels slot together seamlessly, and because of the way Troy had cut them, there was no obvious duplication of the realistic stone texture. In a very short space of time, the installation was complete and the impact was immediate.
Now it looks like the doorway is set into a stone frame, and the vinyl siding has a nice contrast which really makes the entrance pop.
It was a very quick, easy and affordable project - but made a big difference, demonstrating that you don't need to "go big or go home" to make a subtle, but significant change to the look of your home.