One football fan gets ready for the Superbowl with a stunning football-themed bar.
Football Fan Sets the Bar High at Home
Ask most men what they love about winter and you'll get a one-word answer: Superbowl.
No matter which team you support, we're all invested in seeing one football giant bring down the other in the game of the year - and 2013's Superbowl - held on February 3 - won't be any different.
One customer recently sent us some stunning pictures of his newest design project; which he will be enjoying during the Superbowl with all his friends this year.
An incredible home bar setup, he added a touch of timeless style and sophistication through the addition of our Colorado Stacked Stone Tall Desert Sand panels.
Like all great design projects, the secret to why this one looks so great is the attention to detail.
The awesome bar and apex (complete with branded Coors Light clock) seem like the most obvious features; but look closely and you'll see that our football fan has also run matching Universal Dry Stack Ledgers along the edges to add an understated framework.
The results are stunning; and show that sometimes, when it comes to design, it's the small details that can help you score big.
Perhaps that's good advice for whichever teams make it to the Superbowl, as well.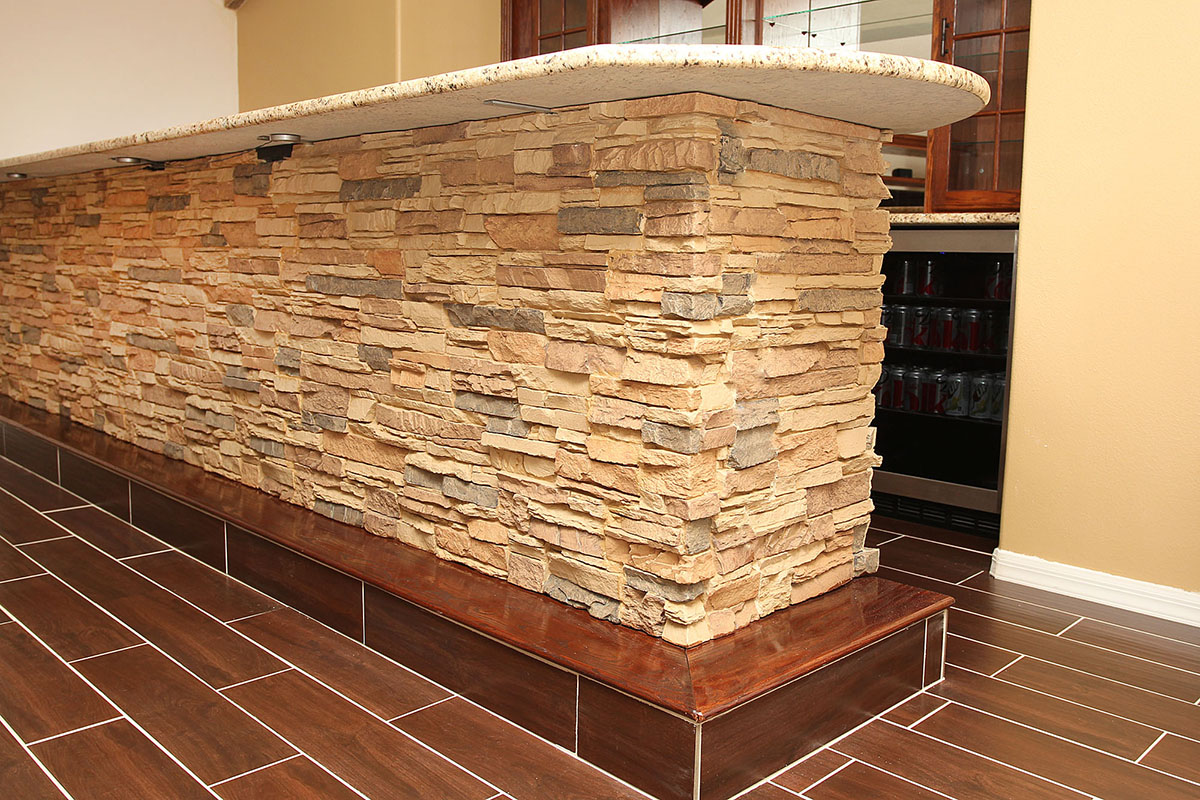 The bar itself was finished with stone panels, to give a timeless, rustic appearance.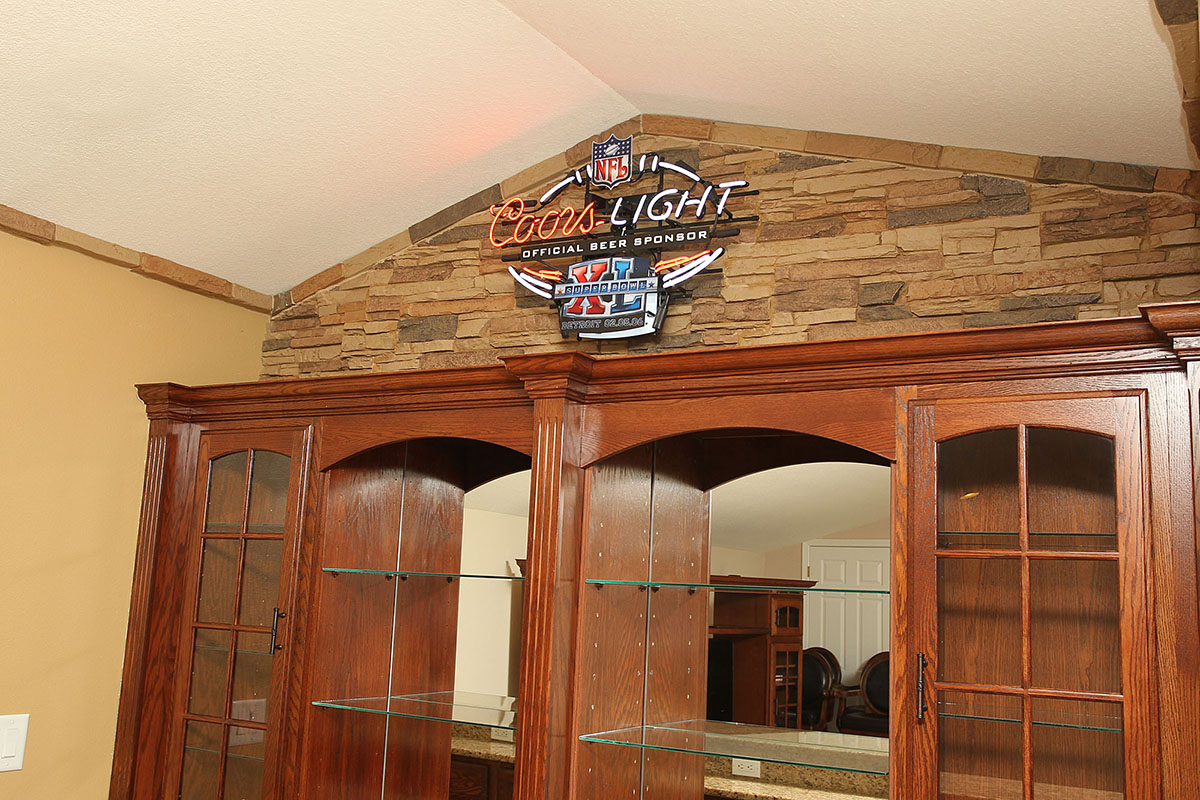 The apex of this bar was finished with just a couple of panels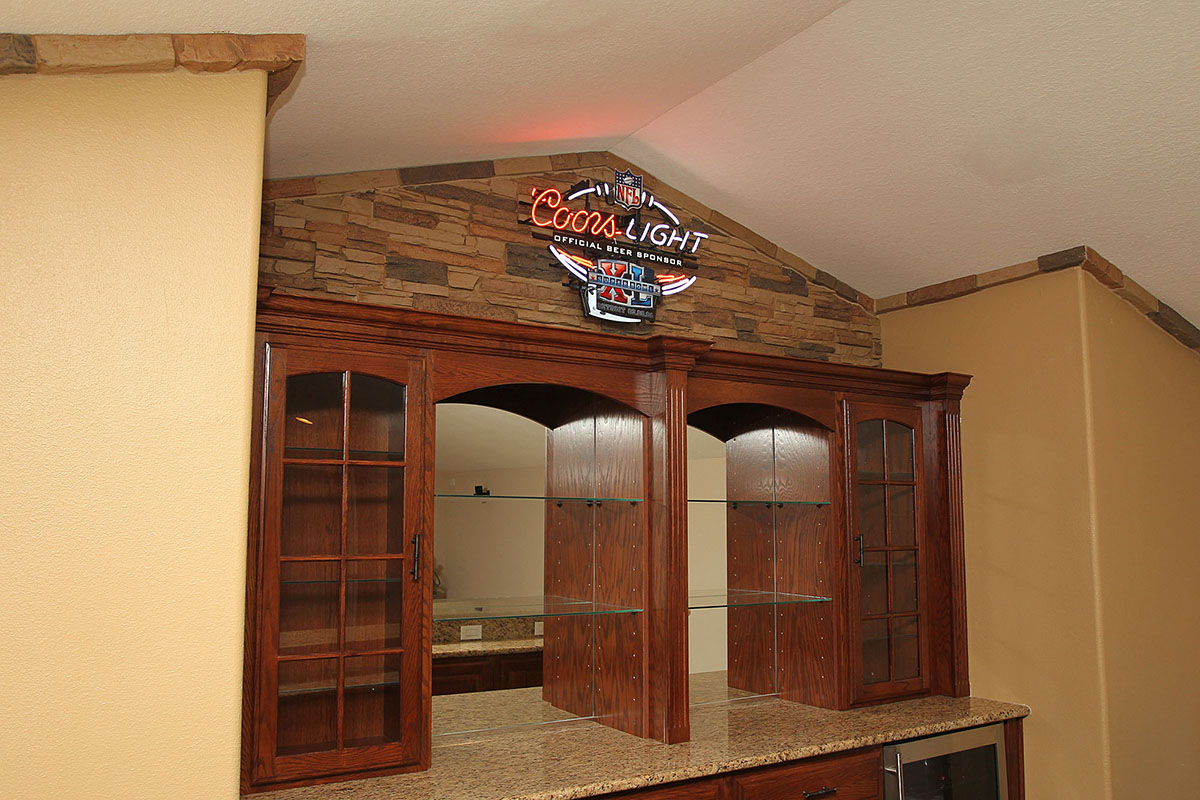 Our panels are made from durable polyurethane, and these angles were cut with a regular wood saw.