In olden days, fireplaces were the foundation stone of a home - towering columns of stone or brick that reached up to the highest point of the house. Today, though, modern building methods make them kind of invisible - unless you showcase them with an eye-catching fireplace facing.
That's the case in these photos, sent in by a customer and featuring our Norwich Stacked Stone panels and corners in Toasted Vanilla. They took their regular chimney - a boring, drywall section with the same finish as the rest of the room - and transformed it into a real fireplace by giving it the appearance of authentic, hand-stacked stone.
The stacked stone-style facing looks vividly realistic.
The process itself was simple. The panels are flat, and attach directly to the existing wall or drywall with regular construction adhesive and screws. They also slot together like a jigsaw, to ensure a seamless pattern that is vividly realistic. Short of reaching out and touching the panels themselves, it's practically impossible to tell that they're not real stacked stone.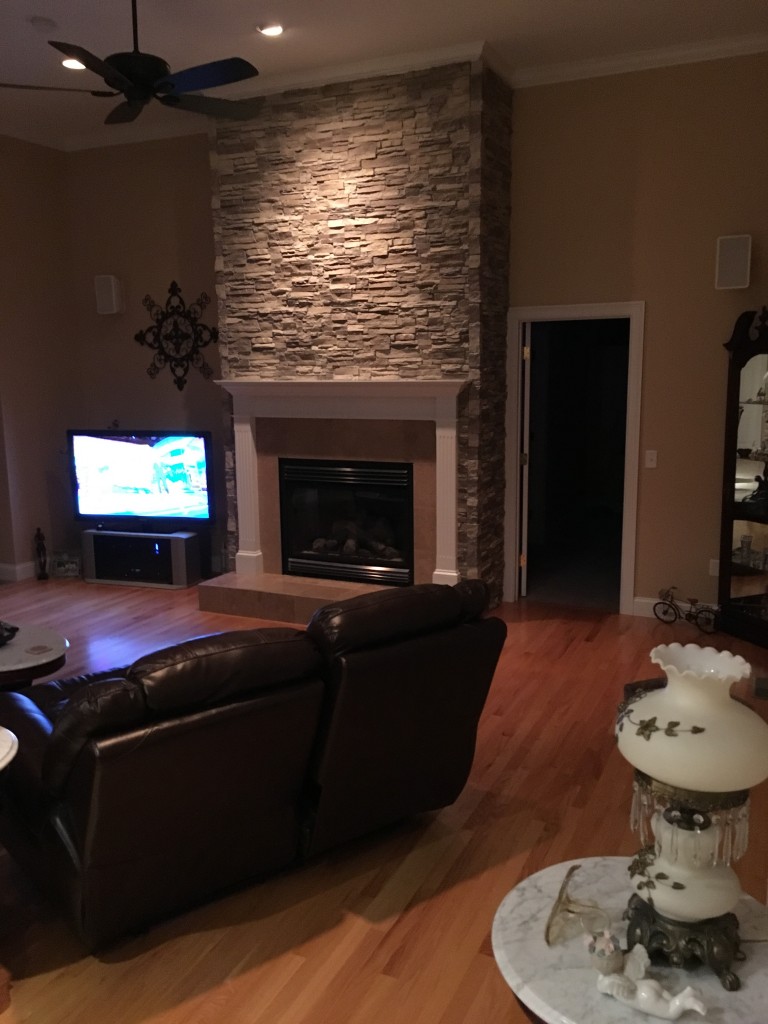 With mood-lighting, the stone look totally transforms the atmosphere of the room.
In the case of this project, there were two additional challenges to overcome.
The first were the corners. Because our panels are so dramatically textured, you can't just line two up at the corners and hope for the best. A lot of our customers choose to miter them - cutting a 45-degree angle on the inside, and folding the panels in on themselves for a seamless pattern across the corner.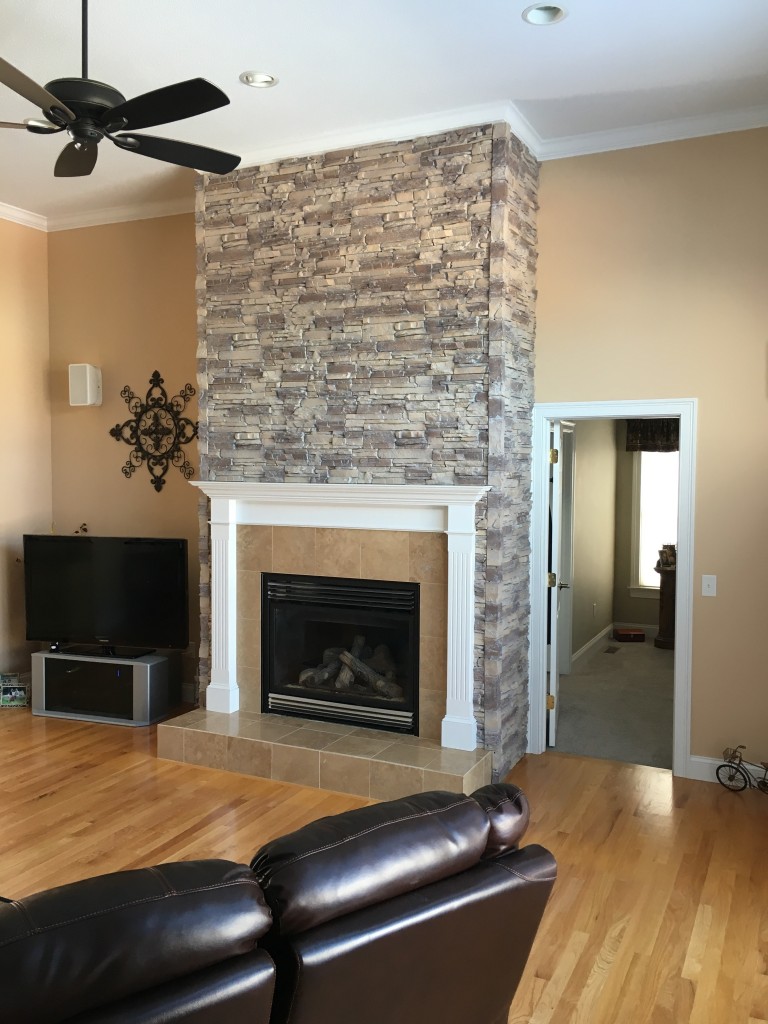 This daylight shot better illustrates the corners and detailing.
In this instance, another method was used - choosing our matching corner pieces. These slot over 90-degree corners and line up with the existing panels. The result is a totally seamless look that requires no mitering whatsoever - and looks great!
The second challenge was the fireplace itself. There was an existing wooden mantel and frame; and rather than remove it and build a new one, the homeowners simply trimmed the panels to fit.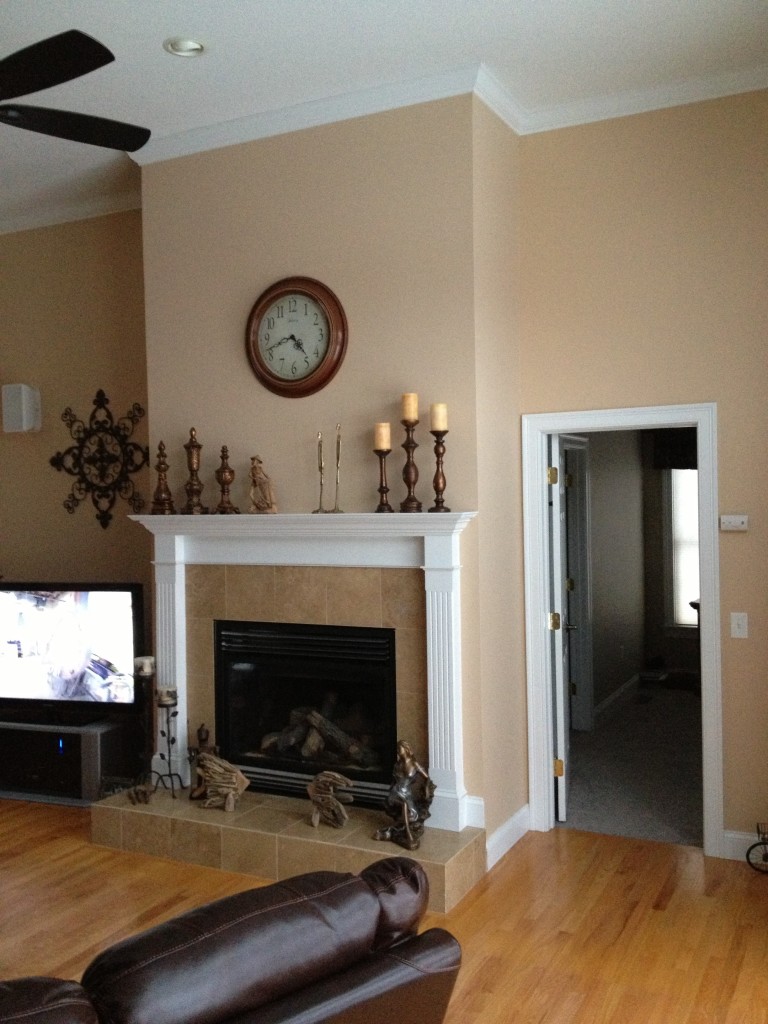 BEFORE: You can see how boring the plain wall was, but also see how the installed panels were cut to accommodate the existing mantel.
This is one of the great advantages of 'going faux.' Our panels are molded from lightweight and durable polyurethane which can be cut, trimmed and shaped with regular woodworking tools. As a result, it was possible to cut the panel to perfectly fit the existing mantel; and make it look like all the components were part of the same original construction.
We think this fireplace came out looking fantastic - and at a fraction of the price of using real stone. What do you think? Let us know in the comments section below.