Adam, from Ontario, recently sent us these awesome pictures of his remodeled front door columns that helped his home stand out from the crowd.
"We are in a new sub-division, where every house has stark white plastic exterior columns," writes Adam Meyer, a customer from Ontario, Canada. "My wife and wondered what would be cost effective and aesthetically pleasing do-it-yourself solution to help our house stand out from the crowd."
These front door columns wrapped in 4-sided faux wood beams look fantastic, and help Adam's house stand apart from its neighbors.
Fortunately, Adam didn't have to look far for a solution.
"We stumbled across BarronDesigns.com. There was only one testimonial photo on the website showing exterior columns, so we were hesitant at first - but it seemed like the solution to our problem."
Adam ended up deciding to cover up the boring plastic beams with faux wood - choosing our Rough Hewn Beams in a rich and dark Java color. These beams are favorites with customers because of their vivid texture, which perfectly mimics the deel grooves and wedges carved into real timber by hand hewn chisels.
"The 4-sided beam product we selected as easy to cut with a hand saw," Adam writes. "We chose one long beam and cut it in half."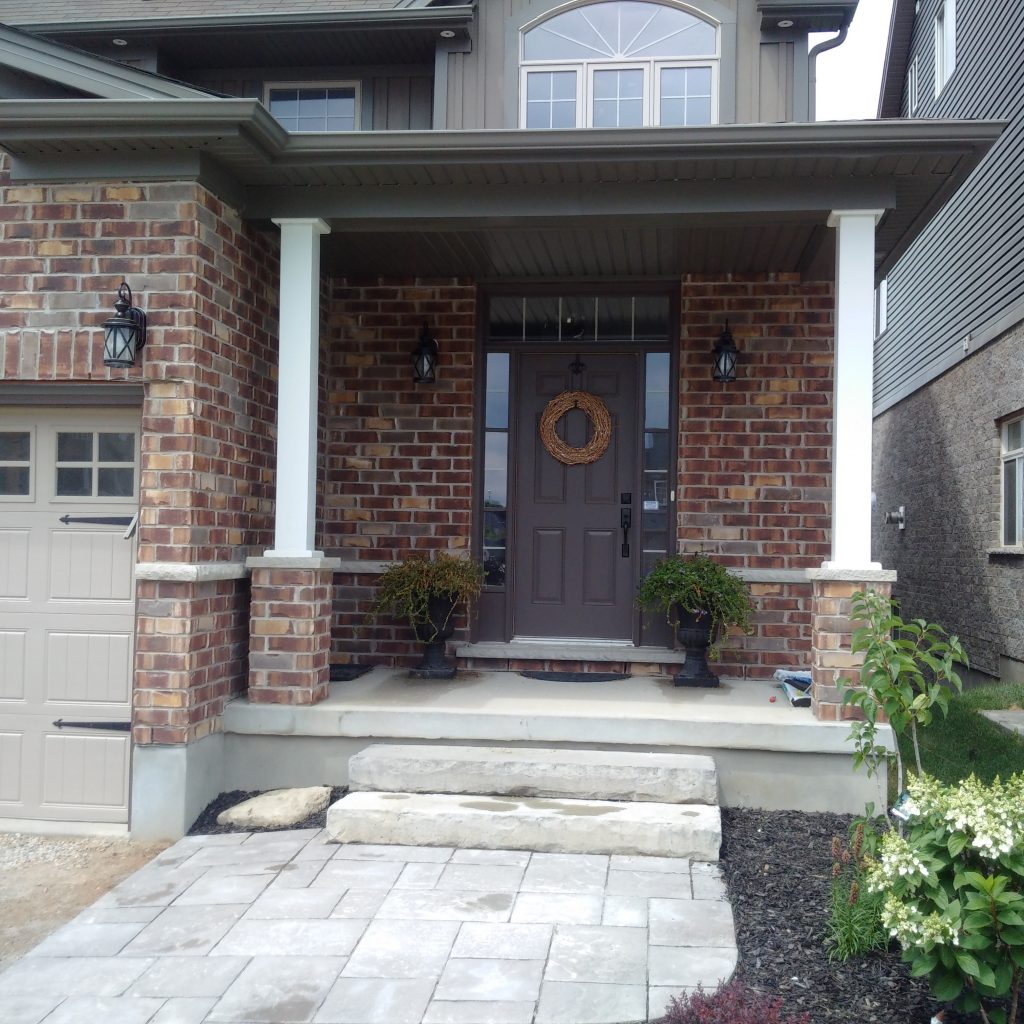 BEFORE: Every house on the block had these same dreary, white columns.
"I was able to use a pneumatic finishing nailer to attach the 4th side in place while the glue dried, and bit of brown caulking made the seam invisible."
It was a straightforward, simple fix - but as you can see from the pictures, the results look fantastic.
"The neighbors have been coming up to the house to ask how we did it. Even caught someone taking pictures the other day."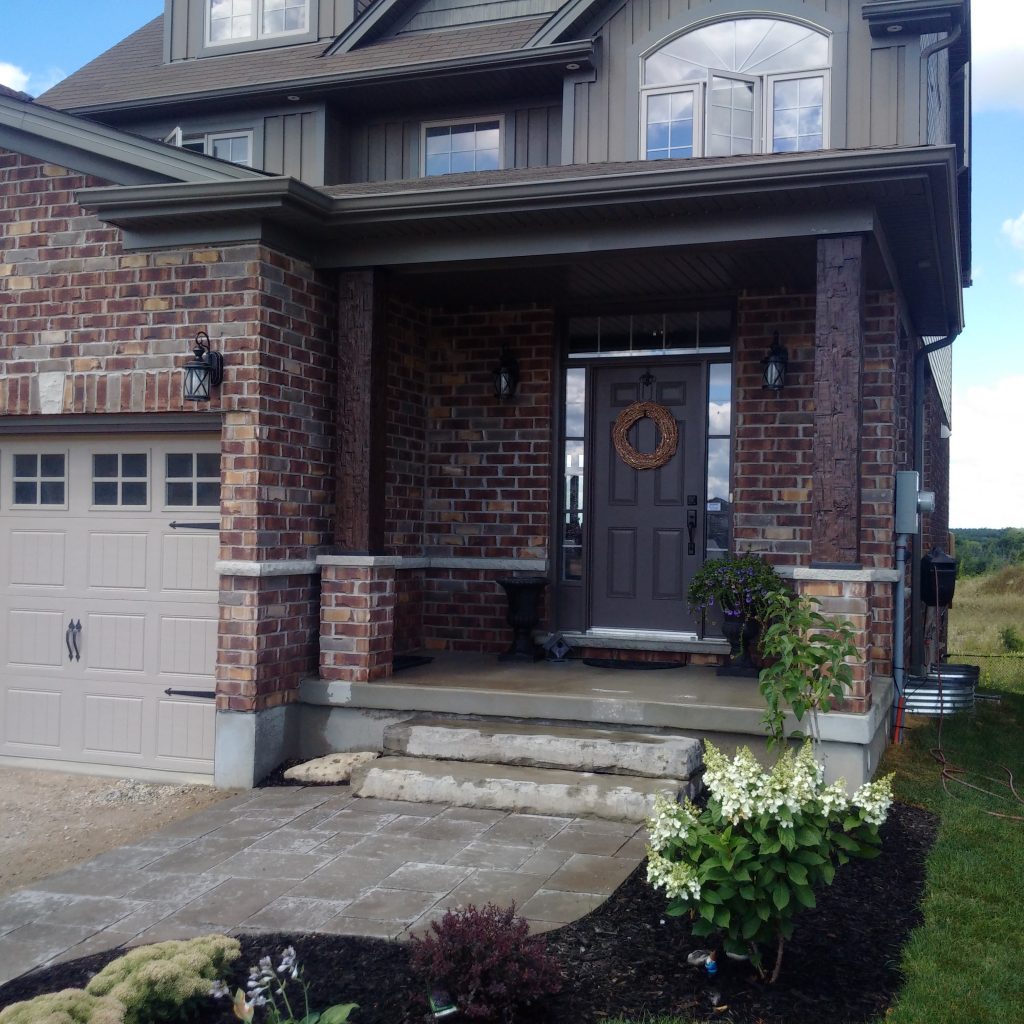 AFTER: The columns look incredibly realistic, and effortlessly stylish.
What's great is that the beams totally complement the brick and siding of the home, while still helping it stand out from the neighbors. Even better, by choosing this weatherproof polyurethane material instead of real timber, there's an added advantage which anybody north of the border will appreciate.
"Knowing also that these columns will withstand a Canadian winter is fantastic!" Adam writes.
"We are very pleased with the outcome," he concludes - and so are we. This is a great project that looks fantastic, and we're really excited to be able to share picture of it with you here.