Pergola and Trellis Kits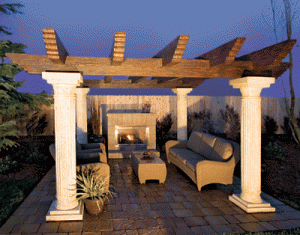 Pergolas and trellises can add an elegant, stately element to your client's property, especially in a season when they're looking forward to spending time outside. The kits from Faux Wood Beams are easy to assemble and made of strong poly resin materials designed for long-lasting outdoor use.
A variety of styles, including Spanish, Roman, Corinthian and classically traditional allows you to match any building's decor. Add them to a store's entranceway, over a home's patio/sitting area, or install one as a charming backdrop to a garden or backyard.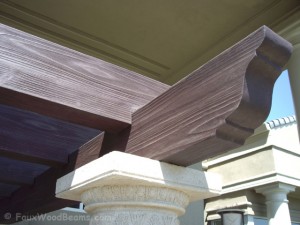 Beam Meeting Column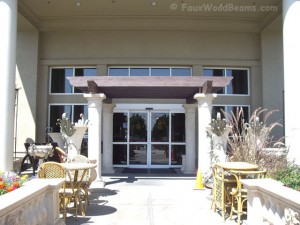 Trellis over Store Entrance
A Few Benefits of Faux Pergolas and Trellises:
• Easy to assemble and install - a typically assembly takes under 2 hours.

• Maintenance free - easing any concerns your client may have regarding upkeep

• Will not rot, warp, sag or fade

• Weatherproof and pest proof

• Extremely realistic look of wood and stone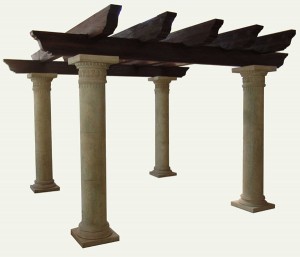 Spanish Style Pergola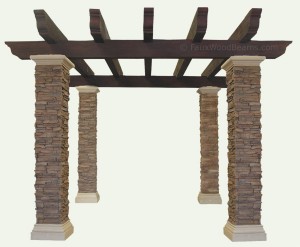 Stacked Stone Pergola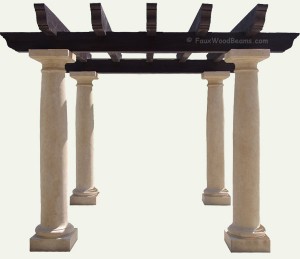 Tuscany Style Pergola
For more outdoor design ideas, check out our design ideas!