There are many reasons faux exposed wood beams are a smarter and more practical choice for your design projects than using real timber. Our beams are indistinguishable from actual wood, cost much less, and can be installed in just a few hours. For installation, the only things you need are a regular wood saw, screws and wooden mounting blocks.
If there's one real reason customers prefer faux beams, it's the fact that they weigh just a fraction of real wood.
A 16-foot faux wood beam, for example, weighs just about 20 pounds. As shown below, one person can easily carry one of these beams.
What makes the beams so light and portable is the high-density polyurethane they are made of, which is composed of solid, air-filled cells. Crafted directly from molds made of real wood beams, the material vividly captures their texture and appearance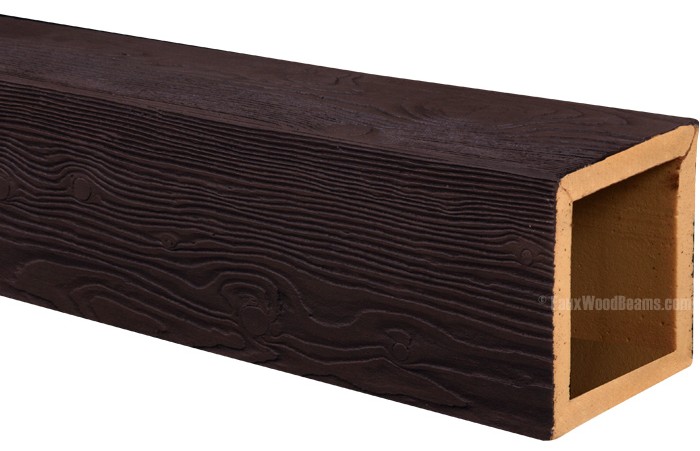 Our artificial wood beams are so lightweight, anyone can carry one.
When it comes to installation, this light weight makes a huge difference. In addition, hundreds or even thousands of dollars can be saved on transportation costs; whether you'll be using standard shipping methods or just hauling beams on the back of a truck.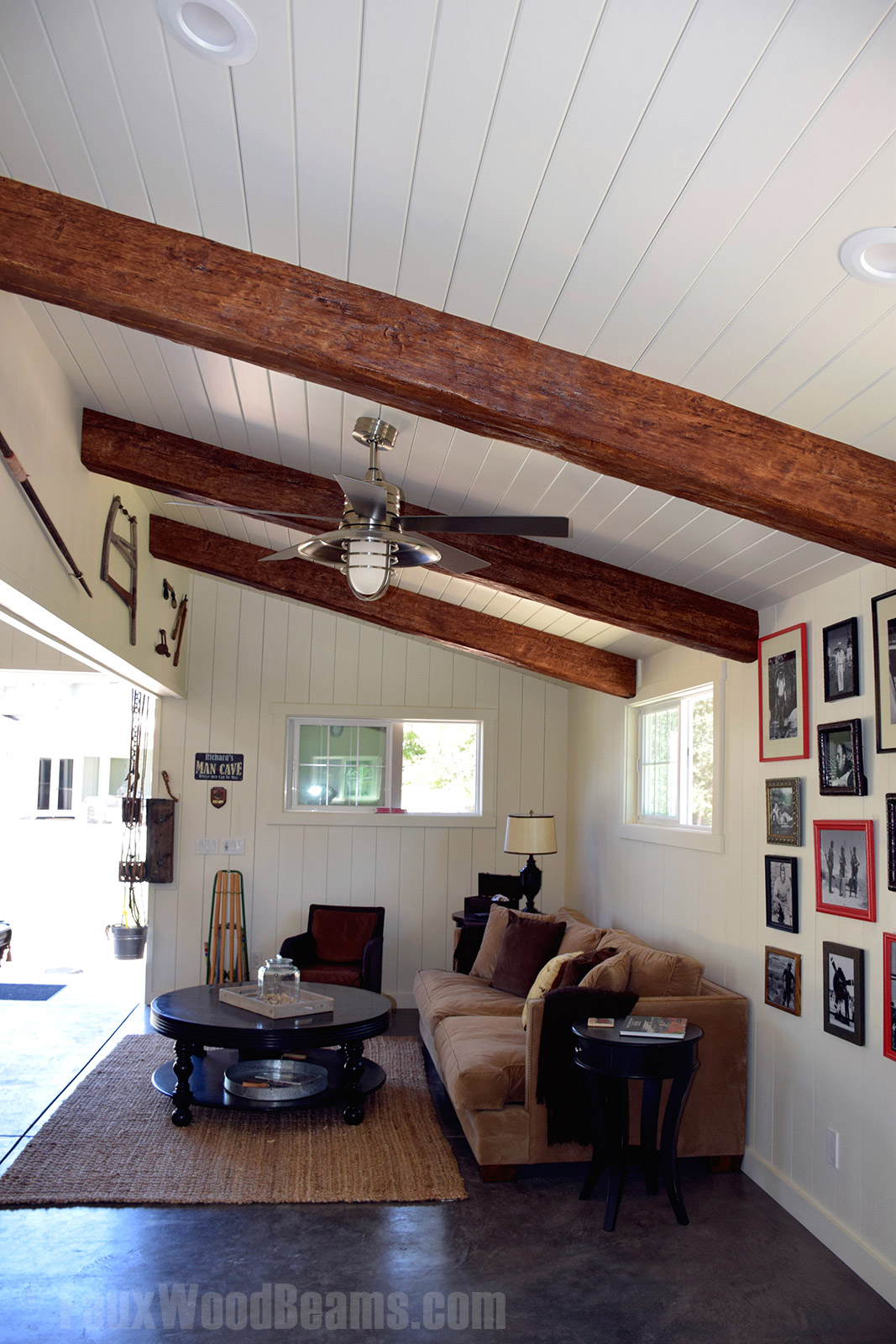 Faux exposed wood beams bring a cozy feel to living spaces.
The great thing about the extremely light weight of our beams is that they can be more easily cut to fit your design parameters, and installed in places where it would be difficult to install heavier, real wood beams, which are harder to cut and carry.
Fake exposed wood beams can be installed on walls and ceilings in no time.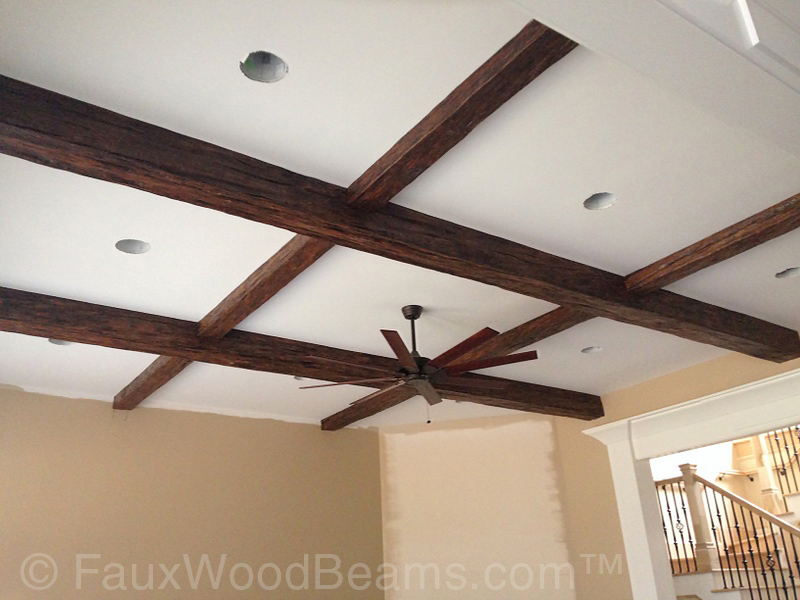 Easily create ceiling designs that replicate exposed wood beams.
Visit our beams gallery and get more ideas for creating your own exposed beam ceiling quickly and easily.