Wellington faux column wraps are a fantastic element for practically any design, indoors and out. In addition to being practical and budget-friendly alternatives to real stone columns, they realistically convey the same striking look. Another great feature of these columns is the range of beautiful colors available. From a choice of ten elegant colors, you'll easily find a style that suits the décor of your home or business. Whether you use them to upgrade your driveway entrance, add visual appeal to your porch, or enhance a doorway in your home, Wellington wraps will give you an impressive result. Browse the photo examples below and see for yourself.
Canyon's tones of cream and brown look great in kitchens and on patios.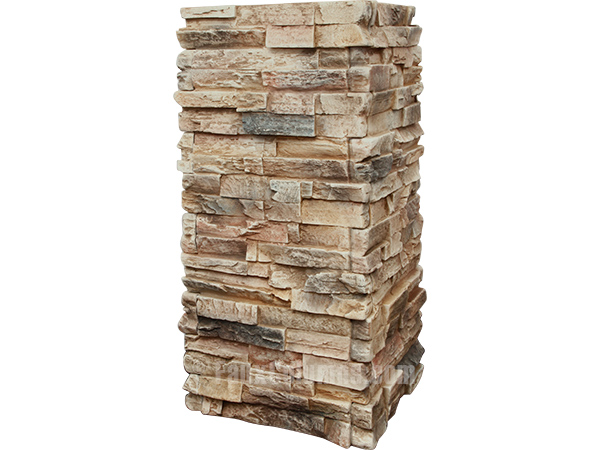 Faux column wraps in Canyon color are great for kitchens.
Earth works perfectly for exterior designs, like outdoor kitchens.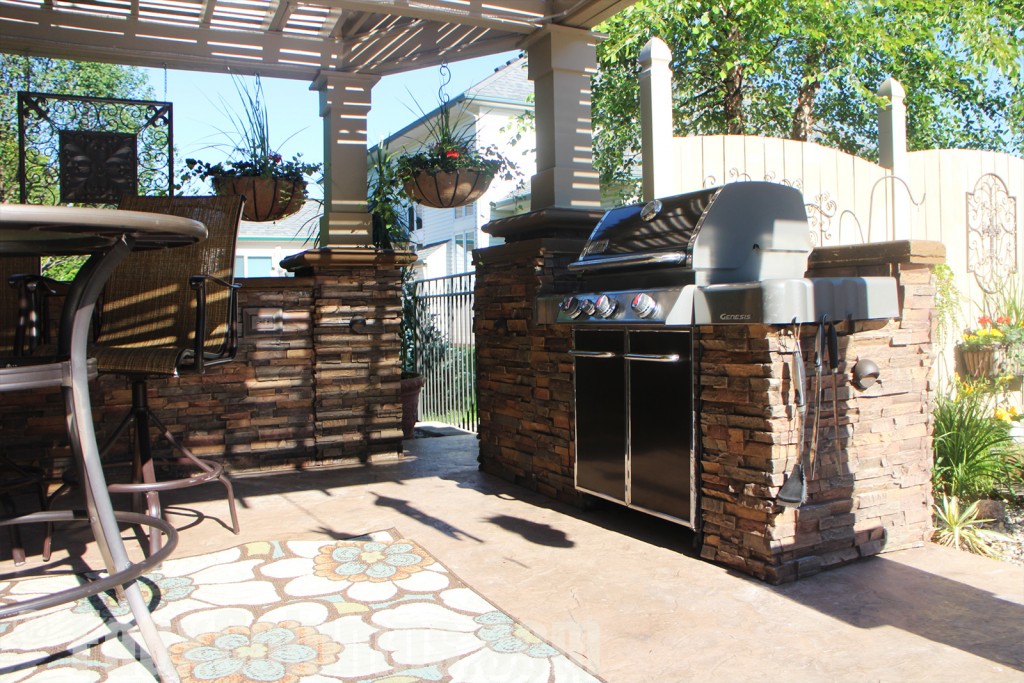 The Earth color style is ideal for outdoor kitchens.
Espresso will give your porch design a fabulous wakeup call.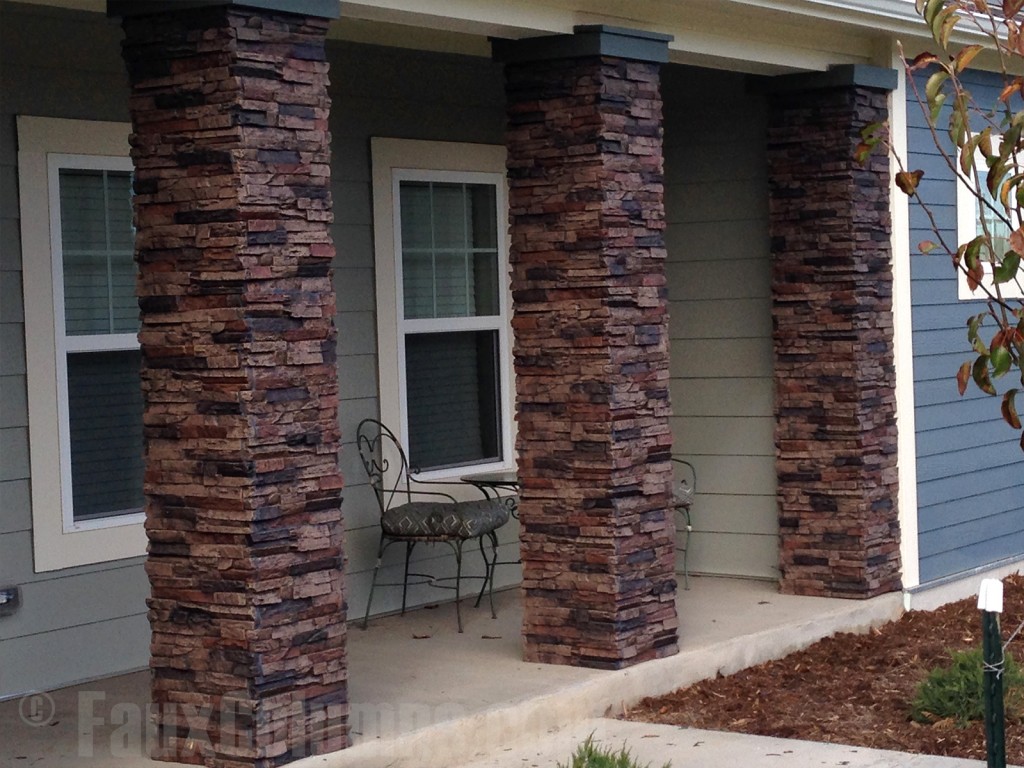 Faux column wraps in Espresso color make porches classy and inviting.
Light Gray can add a cool, uniform look as a yard accent or anywhere indoors.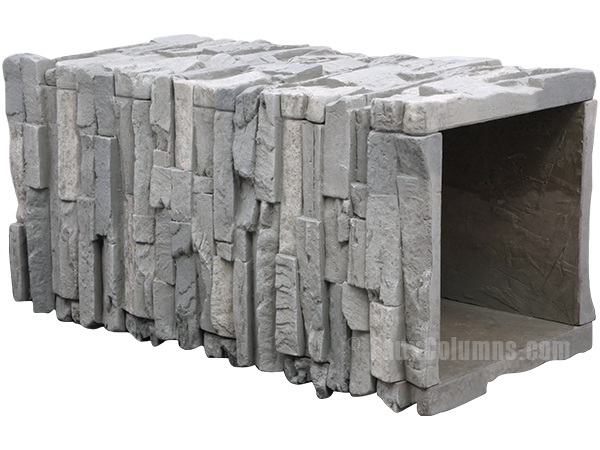 Faux column wraps in Light Gray color are excellent as yard accents.
The mosaic of Quarry Gray adds natural appeal to patios or entrance columns.
The Quarry Gray color style looks great on patios.
Saddle Beige inherently suits designs in the Southwest style, and looks wonderful in outdoor pergolas as well.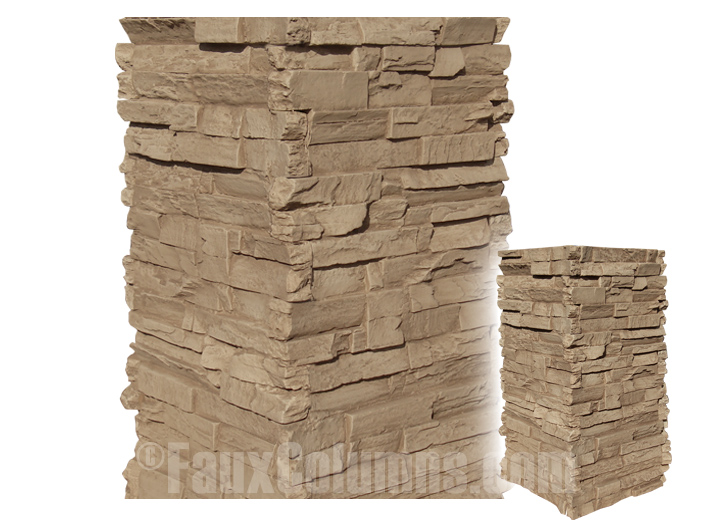 Faux column wraps in Saddle Beige are nice as entrance columns.
Sand's understated stones are ideal to offset a business sign.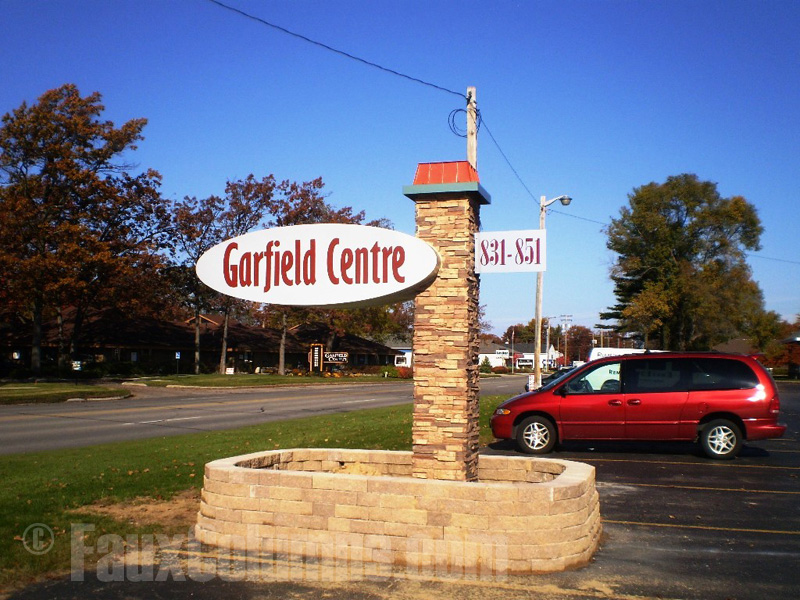 Faux columns wraps in the Sand color make gorgeous sign posts.
Sierra Moss can beautifully accent a garden; the surrounding greenery highlighting its elegance.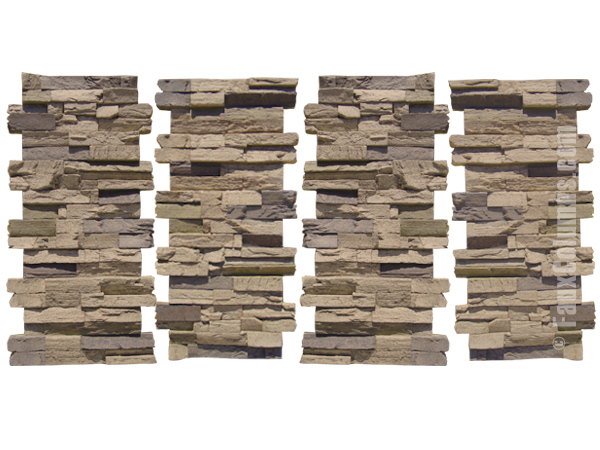 Sierra Moss is an elegant color that goes well as a garden accent.
Tierra Gold is a wonderful color for a home's interior, and looks great when flanking doorways, like in the photo below.
Tierra Gold faux column wraps highlight this archway
Washed Bisque is one of our newest colors and would look lovely in living areas like kitchen nooks and foyers.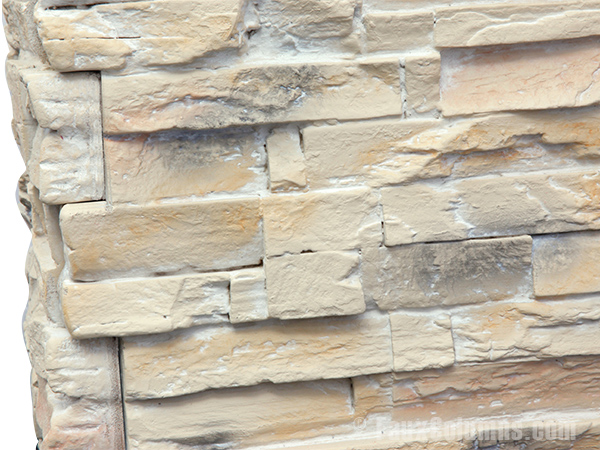 Washed Bisque will make a sophisticated addition to kitchen nooks and foyers.
Made from highly durable polyurethane; these wraps are maintenance free and weatherproof. They also won't crack, chip or rot. They'll last throughout the years, and still maintain their gorgeous colors.
Because of their light weight, Wellington columns are extremely easy to install, and are perfect for a weekend DIY project.
Any color you choose will bring new life to your property or interior. Which one do you like best?