After a beautiful summer, fall is finally here - and it's time to start talking about fireplaces.
Let's Talk Fireplaces for This Fall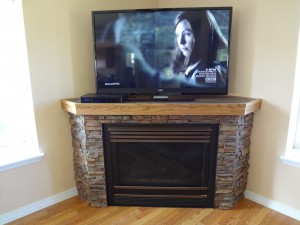 In the early days of this country, fireplaces were the centerpiece of a room for a very practical reason - they kept people warm.
Yet centuries later - even after central heating has ensured we're snug all winter long, without having to rely on wood or coal - families still gather round the hearth at night.
That's one of the reasons why fireplace designs remain one of the most popular uses of our panels.
There are some really smart reasons why updating the look of your fireplace with faux is a better idea than real stone or brick: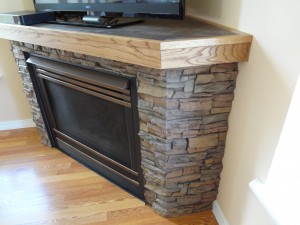 For a start, it's much less expensive. Real brick or stone requires costly building materials, hours of labor and possibly even home renovations to install correctly.
Choosing the panels gives you the same impressive look, but can be installed onto existing walls, or custom framing, in just hours.
Secondly, the panels offer incredible versatility. They can be cut to size using just a regular wood saw, and are light enough to do some cool design tricks with them (like building a removable facade; so you can get easy access to your electric fireplace).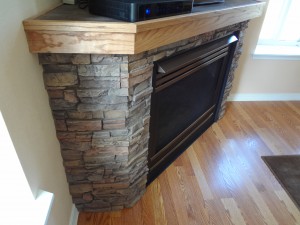 .
And last, but not least, they're safe. Many of the panels are available fire-rated, which means they're safe to use on fireplaces and other areas exposed to moderate heat.
This means they're great for surrounding gas or electric fires; giving you an old-time fireplace look with the convenience and economy of modern heating technology.
As winter approaches, we'll be featuring some great fireplace looks on this blog - but we're always looking for more. If you've used our products in the past, we'd love to see the pictures. Upload them to our Project Submissions page.
We can't wait to see them!