YouTuber and DIY extraordinaire Eric Strong wanted his daughter to have a Happily Ever After every bedtime - and how can she not, with this incredible princess castle bed, made with our Wellington Dry Stack panels in London Gray.
If you're a regular reader of this blog, you'll know that I often repeat the mantra "less is more." Well, today we're featuring a project that is the complete opposite of that - a "more is more" project that saw super-dad Eric transform a budget-priced IKEA bedframe into a fairytale castle like something out of a Disney movie.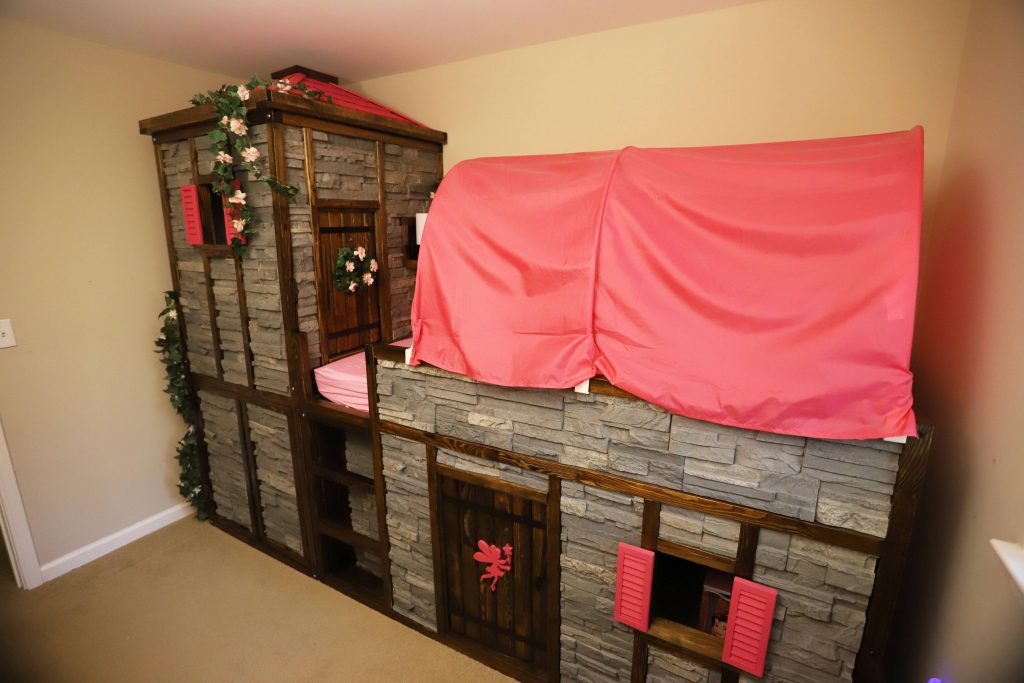 Eric's daughter now has a castle bed fit for a princess.
More than that - Eric recorded every step of the process, from design to completion, and we're thrilled to be able to share it here.
So, a bit of background - this ain't Eric's first rodeo when it comes to incredible bed projects. Back in 2014, when he was trying to move his 4-year-old son from a toddler bed to a 'real' one, he created an incredible design based off the same IKEA bedframe that became something of an Internet sensation. The video of this project now has nearly 10 million views on YouTube, and it has inspired hundreds of dads to try and follow in Eric's footsteps.
But when it came to his daughter's move from a toddler bed to a regular-sized bed, Eric knew the challenge would be greater.
"Our daughter is no dummy," Eric writes in an Imgur post outlining the project. "As she approached her fourth birthday, she began asking for her own special "big girl bed". And while our son gave us complete creative control, our daughter was a little more specific: "a fairy princess castle bed, preferably pink," she said. That was a bit of a tall order, but I decided to take on the challenge.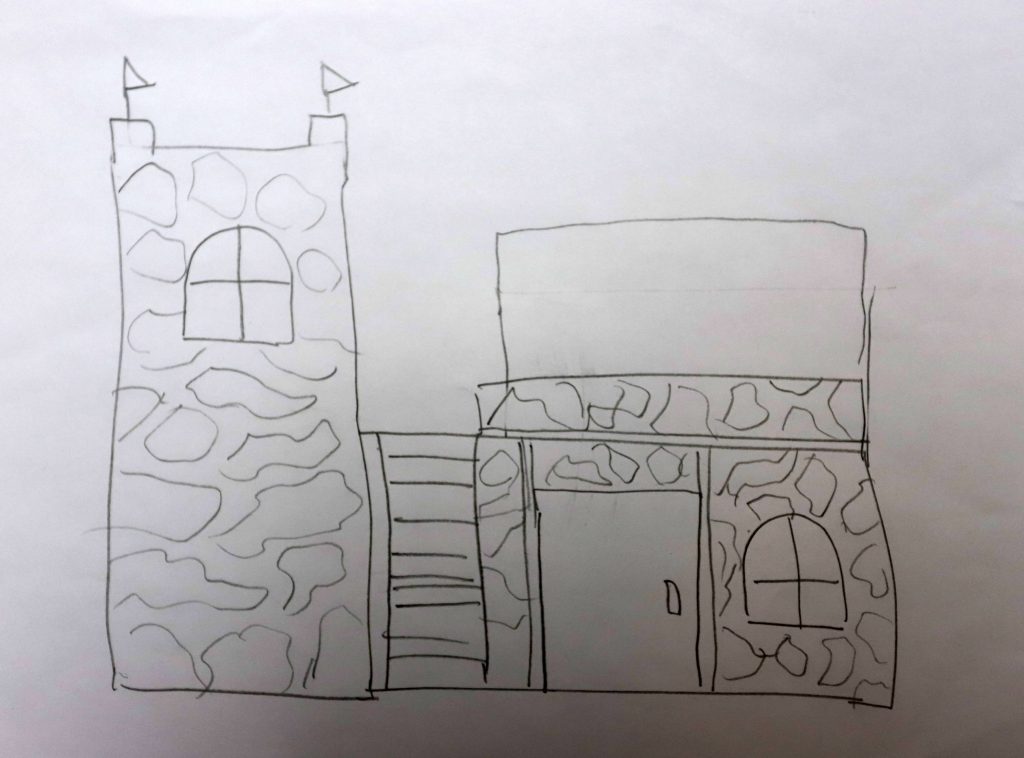 Eric's 4 year old daughter apparently has a promising career in architecture.
While his daughter's design was pretty impressive for a 4 year old (I'm not going to lie, it'd be pretty impressive for a 44 year old) Eric needed something a little more tangible, so he went into super-dad mode and whipped up a complete design using Computer Aided Design (CAD.)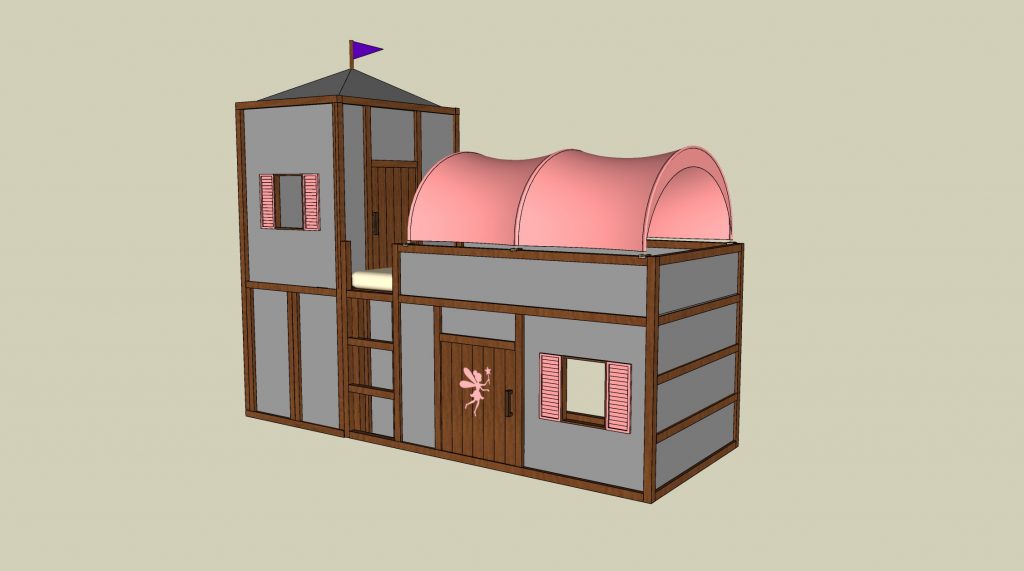 Eric designed the bed from top to bottom using CAD technology.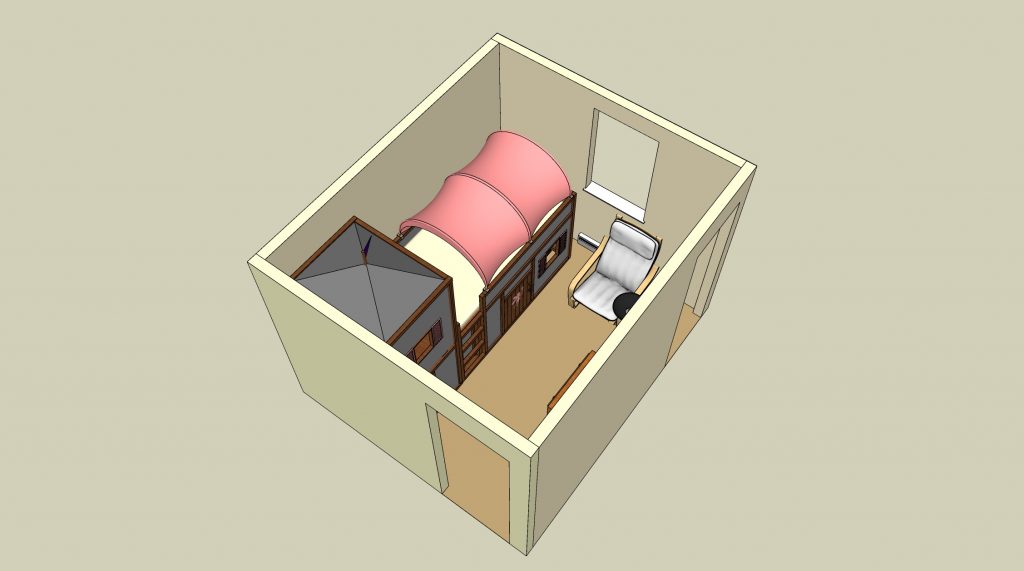 Eric also proved to his wife that the bed would actually fit inside his daughter's room!
Like with his previous project, Eric started off with a Kura bedframe from IKEA - cheap, sturdy and versatile.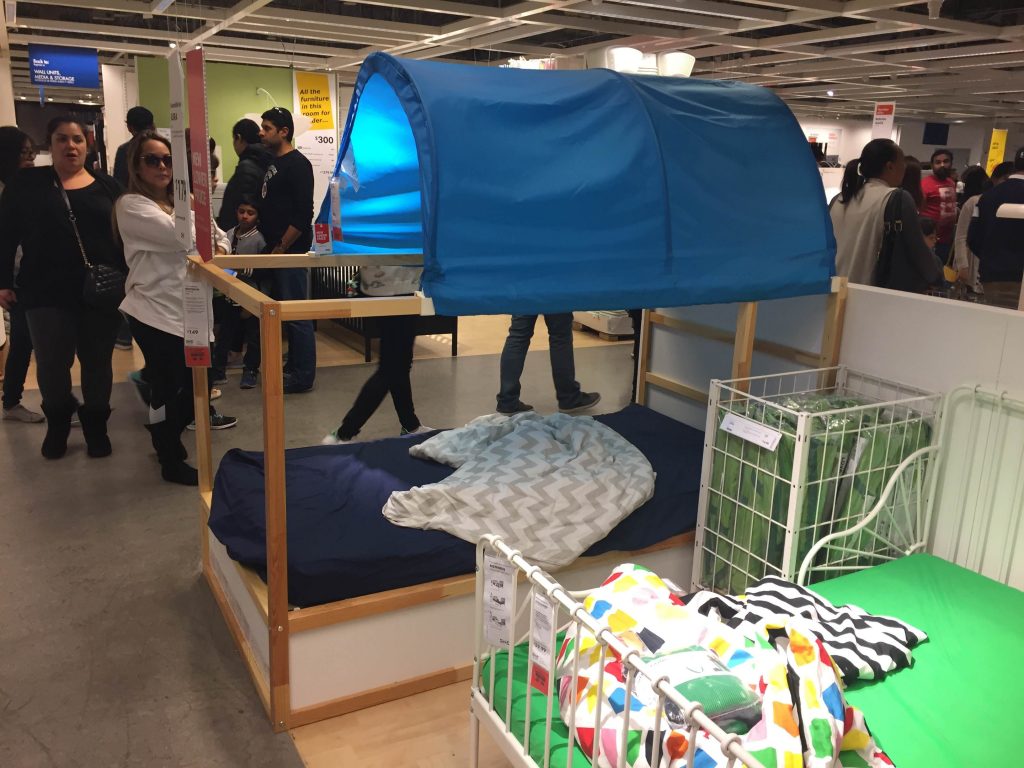 IKEA provide a great basis for projects like this.
Eric sanded the clear lacquer off the wooden frame and then hand-stained it himself, for a darker and more natural wood appearance. He then assembled the frame, filling in the gaps with carefully-measured lengths of plywood which would soon form the basis of the castle walls.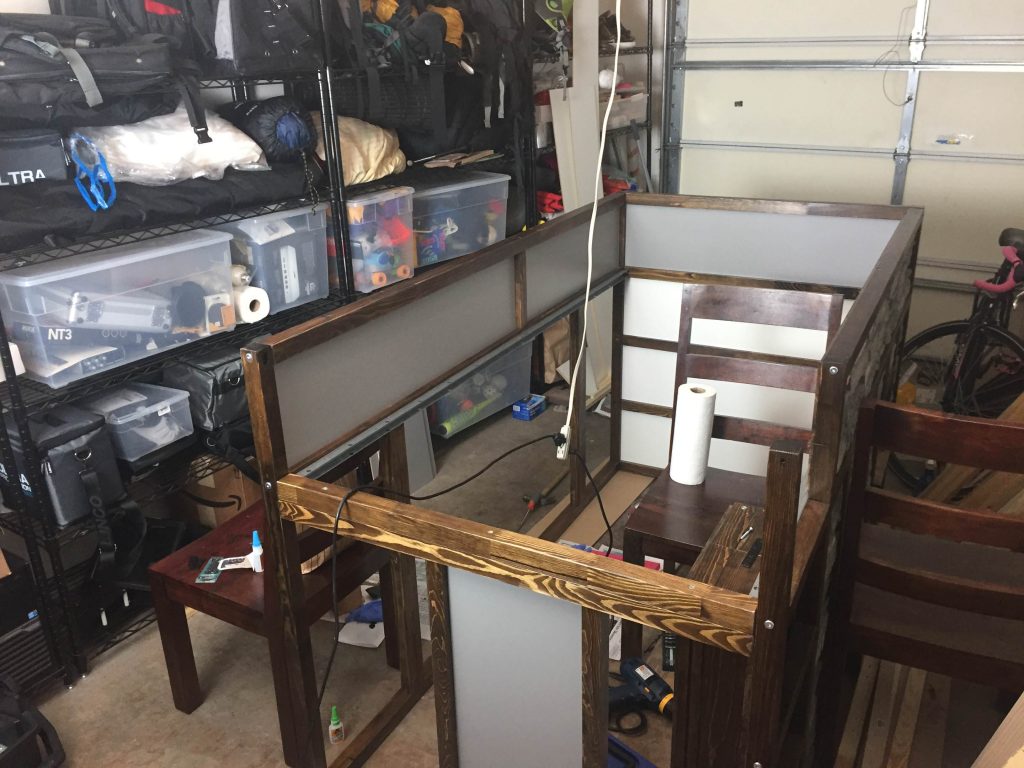 Eric hand-stained the wooden frame of the bed, which instantly overcame the 'IKEA-look.'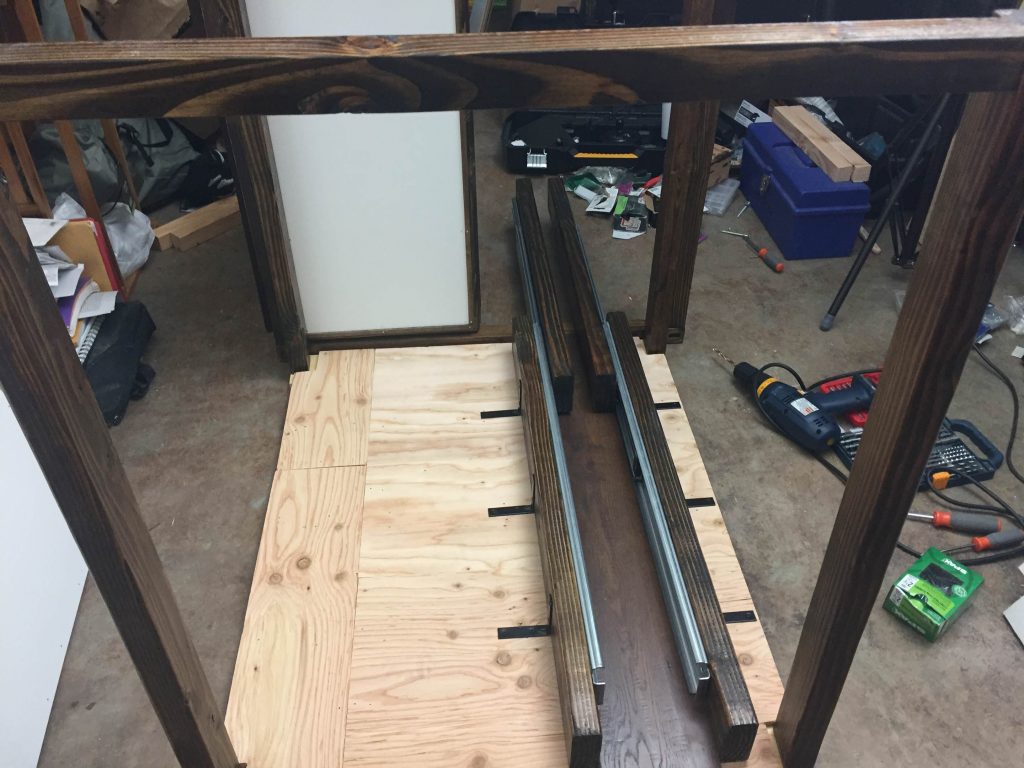 Plywood boards served as the 'walls' of the castle.
The next stage was where we came in. Eric wrote:
"One of the biggest decisions was how to replicate the look of stone for the outside walls. It was supposed to be a castle, after all. I considered just using the same grey contact paper as part of the inside, but I felt like it would make it look cheap. I also considered trying to draw stones on a flat surface, but I am not an artist. So I looked around a little online, and came across FauxPanels.com, and their faux stone panels intended for use in actual construction. I ordered a couple of samples, and was impressed. Compared to contact paper or paint, they're not cheap - but I was already committed to making something as great as I could for my daughter, so went with them and couldn't be happier with the results.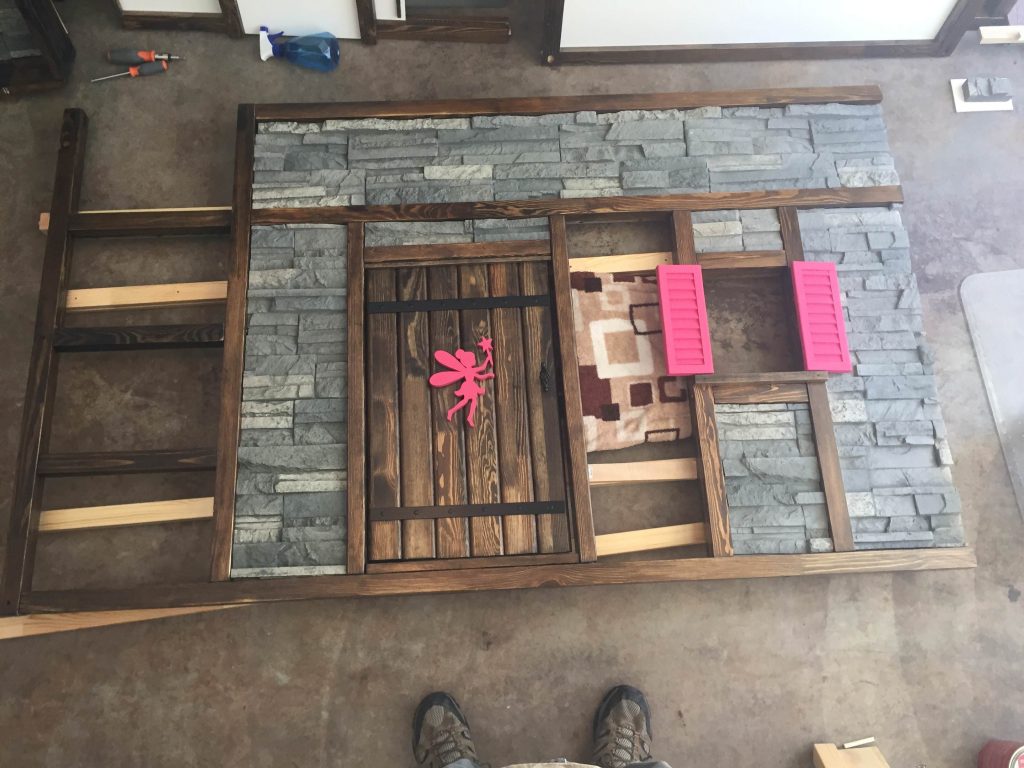 Our Wellington Dry Stack panels took the project to the next level.
Our panels are made from a lightweight and durable polyurethane foam, so in addition to adding very little weight to Eric's project, they were also easy to cut to size using regular woodworking tools. Eric carefully measured each section he needed to add stone to, and then used construction adhesive to secure the panel sections into the space.
There are a whole host of additional design details that will blow your mind with this project, but for us the end result is what really impresses. Look at this castle! It's definitely worthy of a princess; and there is no doubt that his daughter loves it!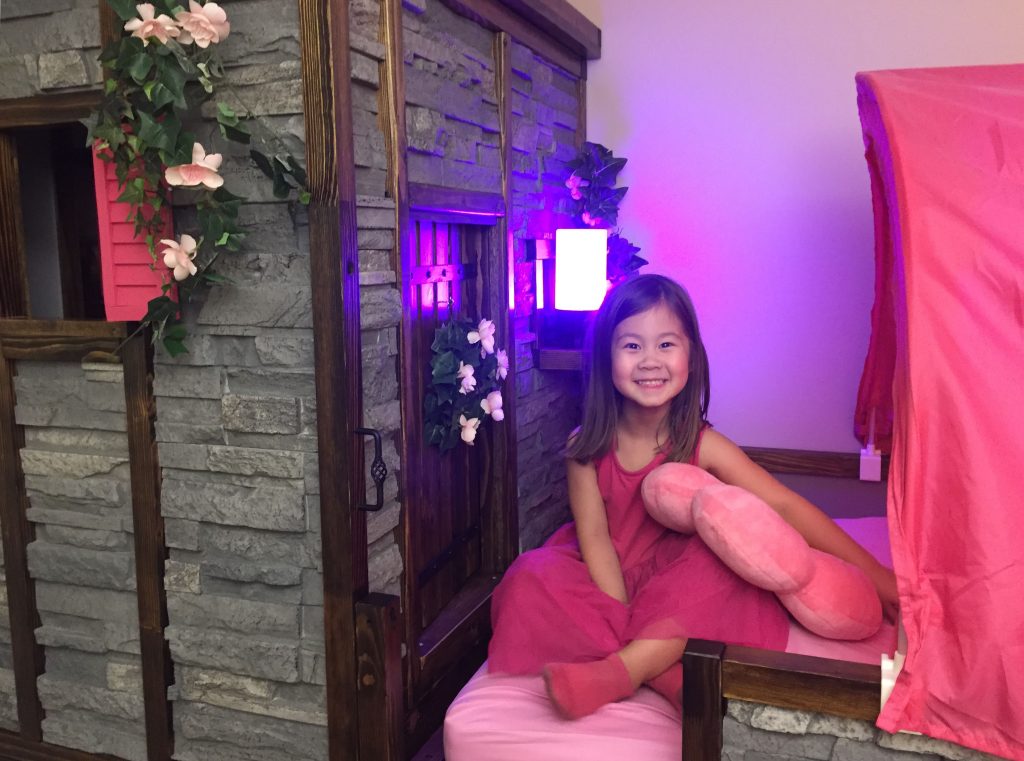 This is the face of a very happy princess!
If you want to learn more, watch Eric's incredible video, below: