The Final Episode of Extreme Makeover: Home Edition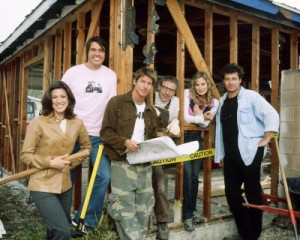 Ty Pennington and the crew of EMHE used faux brick panels in some of their incredible Joplin building projects.
But the good news is that Friday's episode promises to be the biggest, best and most tear jerking ever. In this special television event, host Ty Pennington and the rest of the EM:HE crew – including Barron Designs president Steve Barron, will head to tornado-ravaged Joplin, Missouri for a special "Heart of America" episode.
Taking part in Extreme Makeover's most ambitious project yet, Barron Designs will help build seven unique homes for deserving Joplin families – all in just seven days!
"It's the most inspiring episode Extreme Makeover: Home Edition has ever done – and that's saying something!" Steve Barron says. "Barron Designs is proud to participate in a project that perfectly showcases America's ability to spring back from any adversity."
Barron Designs is donating materials and expertise to help create five of the seven homes featured in the episode; with each one designed and built to perfectly match the lives and personalities of the families who will be living in them.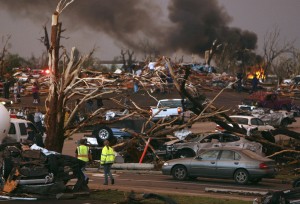 BarronDesigns.com couldn't be more honored to help those impacted by the devastating Joplin tornado.
One bedroom will be fitted with our Old Chicago faux brick panels; vividly delivering the look and feel of antique brick, but in a form that's easy-to-maintain, easy-to-install and much more practical than using real brick. It's also safer. In areas prone to tornado-speed winds, bricks and stones can become potentially lethal projectiles with the power to plunge straight through windows, doors and walls.
Although everybody at Barron Designs is very sad that this will be our last partnership with the team of Extreme Makeover: Home Edition, we couldn't be happier or more honored to know that we've played a part in their most important project ever; and wish the deserving families of Joplin, Mo. years of happiness and safety in their new homes.