Summer's nearly over - but there's still plenty of outdoor entertaining to be enjoyed deep into the Fall. If you're looking for inspiration to build or remodel your own outdoor space, look no further than these photos sent in by customer Jami - who used Stacked Stone panels in Chocolate to create a fantastic enclosed patio design.
Jami lives in beautiful Bethlehem, Pennsylvania, and her home is perfect for enjoying all year round. This summer, Jami took the time to rework her patio to create an entertaining spot for family and friends that could be enjoyed in any weather.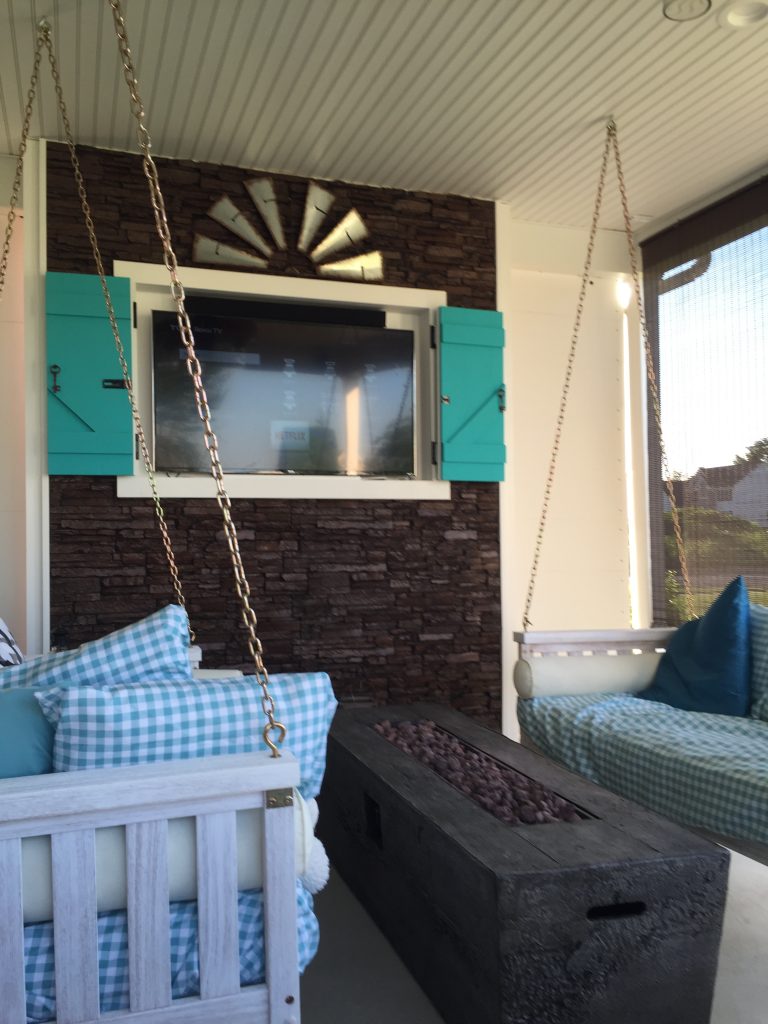 The finished project
One of the key additions to this space was a built-in TV space; so the family could enjoy the big game, or the latest movies, out in the warm summer or autumn air. To give this TV space a unique look, Jami invested in the stacked stone style panels to build an accent wall behind the TV and finish the project off.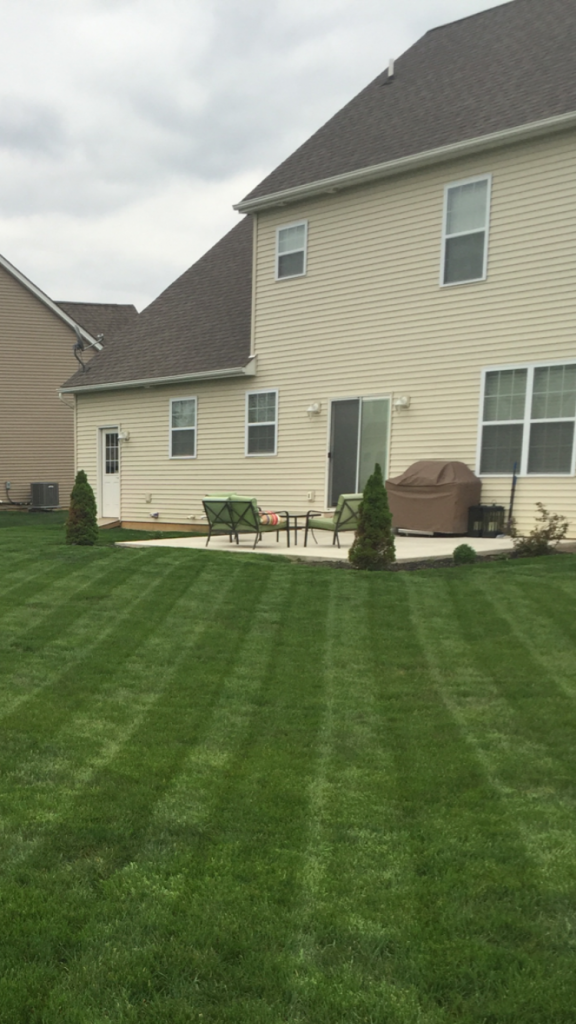 Here's where it started. A patio on the side of Jami's home.
As you can see from the pictures, the first step in Jami's plan was to construct a framed structure for the TV and accessories. This was made out of MDF and wooden framing, and was structurally beautiful even if it didn't look 'beautiful' yet.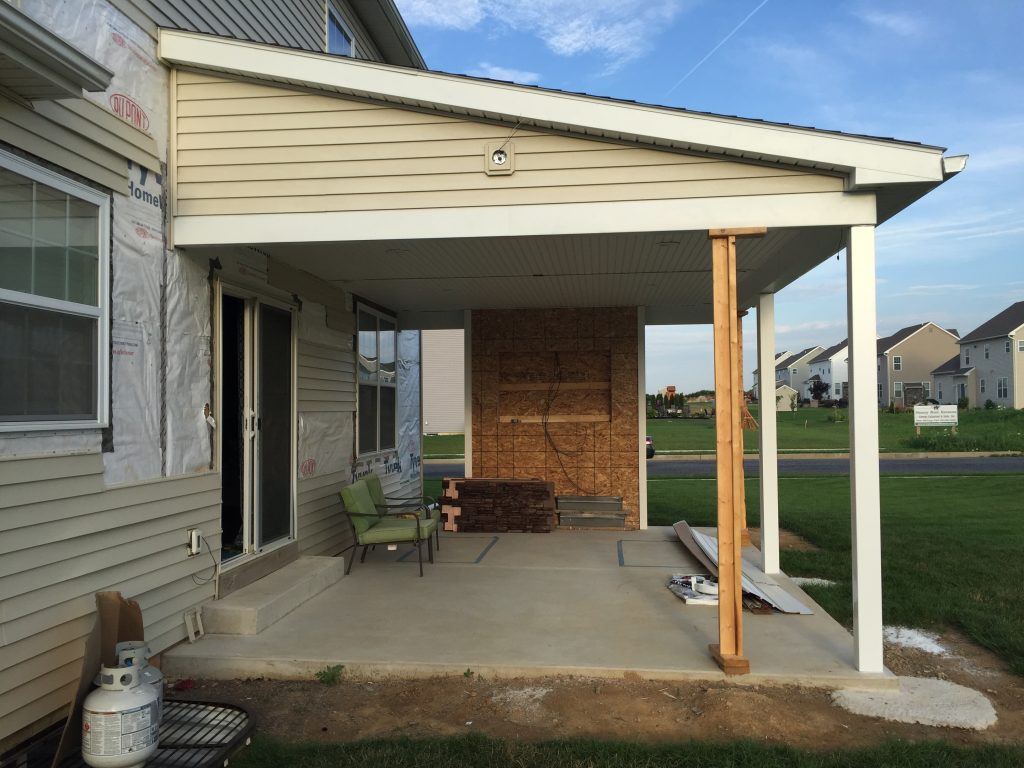 Jami added a roof to the patio, to create an all-weather outdoor porch.
But once it was built out, Jami added the 'wow' factor by installing our Stacked Stone siding on the unit. Our panels come in lightweight sheets, so they attach directly the wood with construction adhesive and screws, and slot together for a seamless stonework pattern.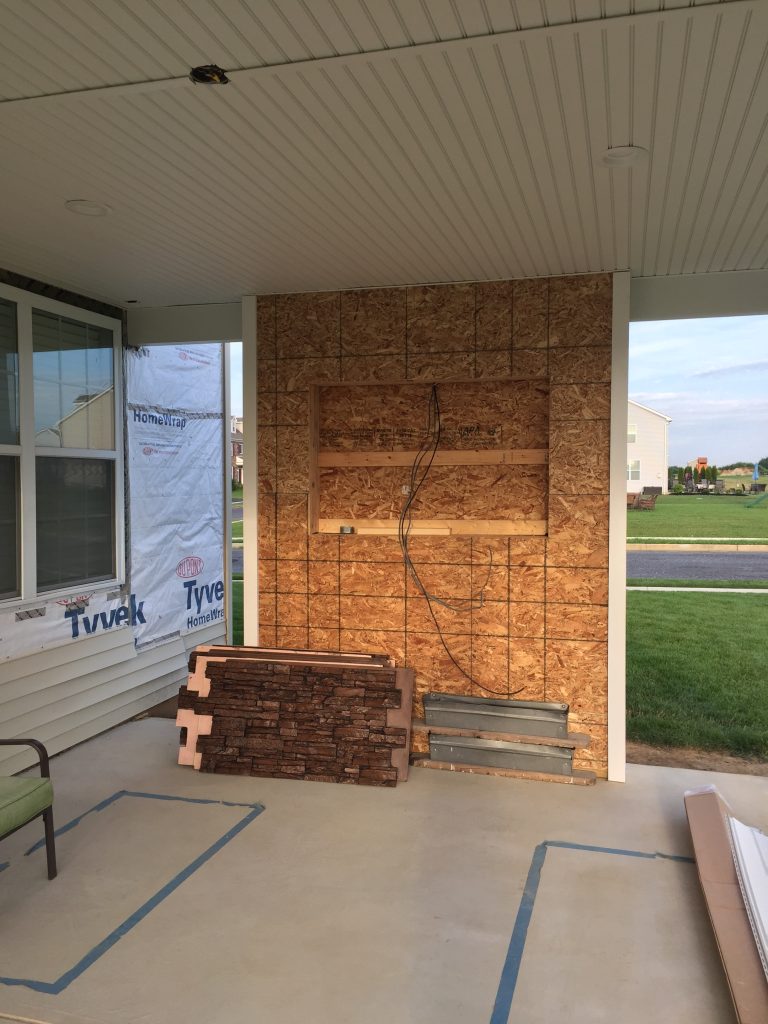 Jami created this TV cabinet from framed wood.
It didn't take much to cut the siding panels to fit - Jami used a regular wood saw, which she'd already shown aptitude with in constructing the framed structure itself. Then, when installed, the panels instantly transformed the structure into something that vividly resembled a real stone accent wall.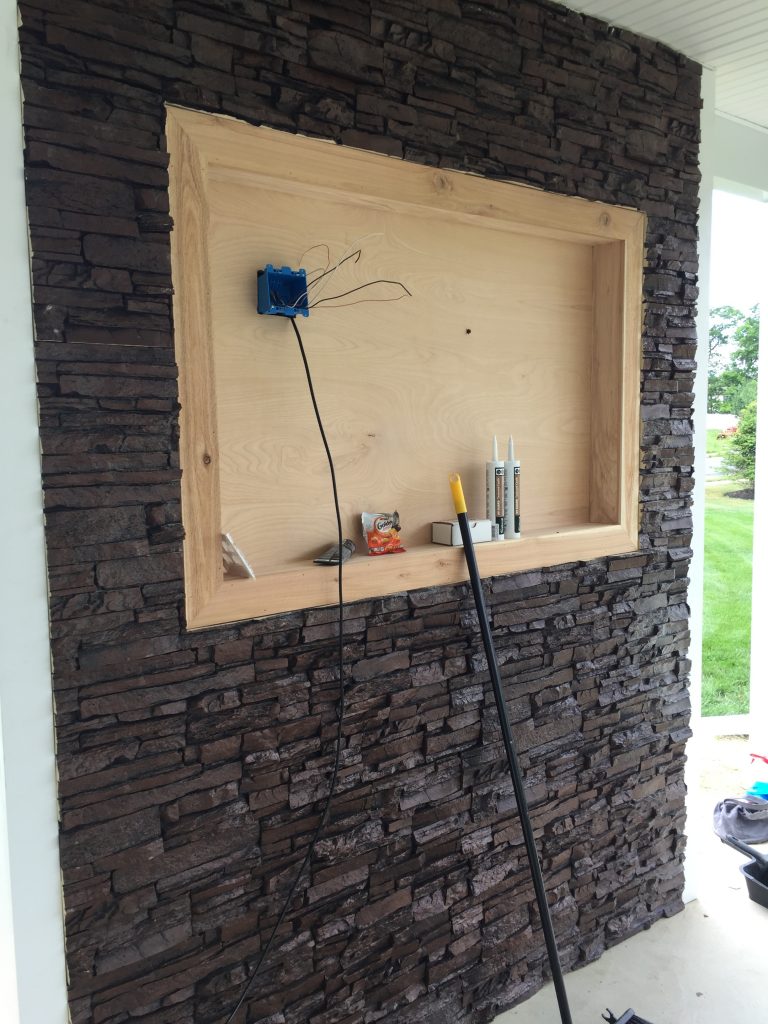 The TV lived in the cabinet space.
But unlike real stone, this accent wall contained a recessed section where the TV lived - and shutters to protect it from the elements. Unlike with real rock, Jami could mount the shutters and the TV itself directly to the wooden studs by drilling through the installed panels; and the finished project looks utterly seamless, and effortlessly stylish.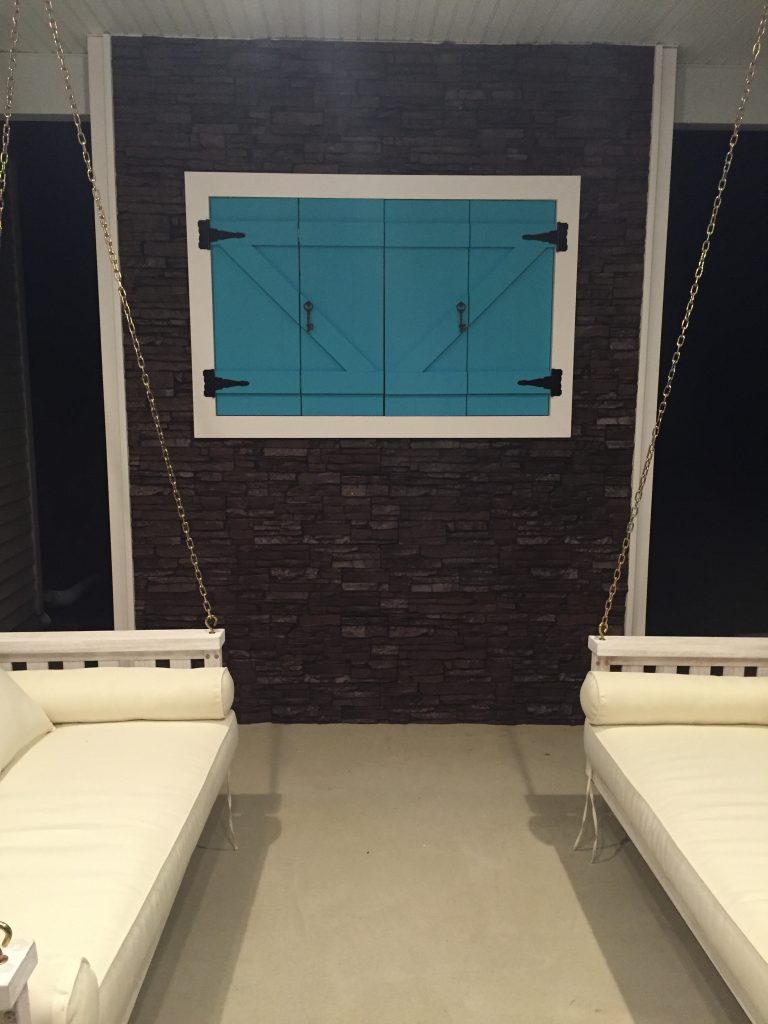 The wall paneling made the TV cabinet look like it was made from real stone.
It's a truly stunning addition to the practical outdoor entertaining area; and a simple, but stylish was to get a high-end, bespoke look using our affordable, easy-to-install products.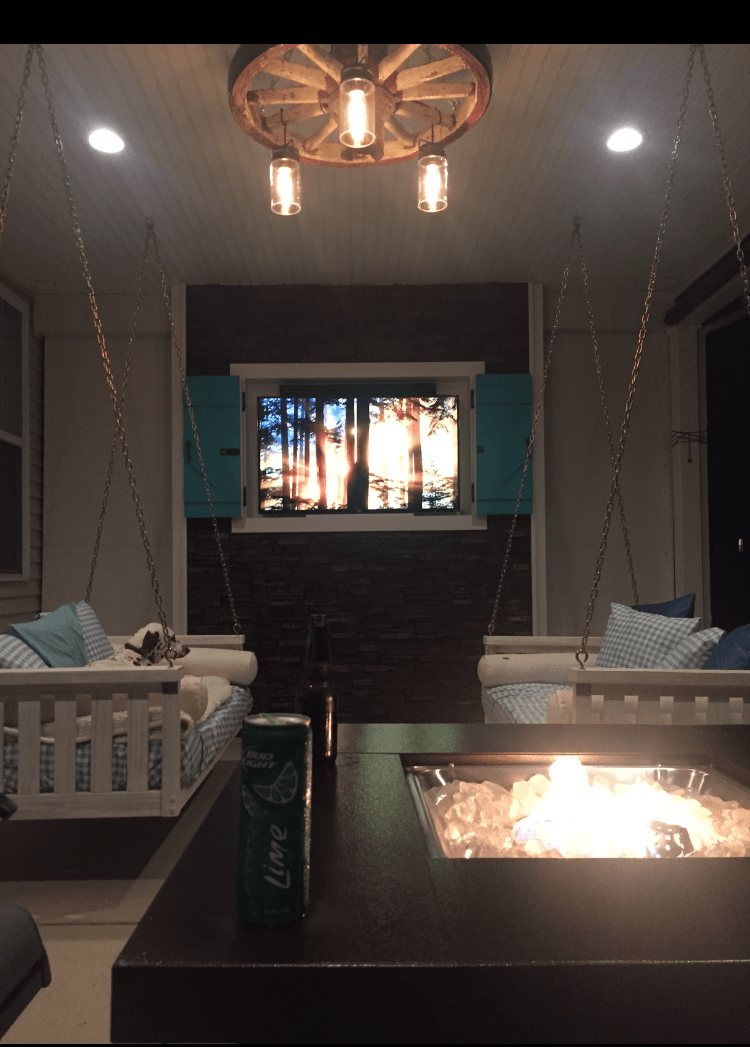 A beautiful entertaining space.