Custom Faux Timber for Early American Style Home Remodelling
We recently received these photos from FauxWoodBeams.com customer Brian Jones of Oklahoma. Brian works for Six Guns LLC, out of Broken Arrow - a cutting-edge design firm usually known for their innovative commercial drywall and framing.
Yet this project was a little different. Brian needed to add some Early American style to a historic Oklahoma home and decided that Custom Timber Beams and Mantels were exactly what was called for.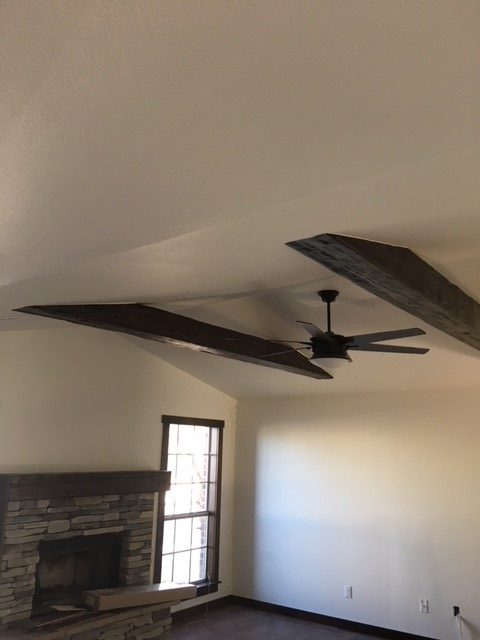 The gorgeous home is built using classic American construction techniques and features a gorgeous stone fireplace, rustic hardwood floors, and full-length wood-framed windows. Brian wanted to add some custom details to add a little context to the bare, open ceiling; but the nature of the home's design meant that using real timber would have been impossible.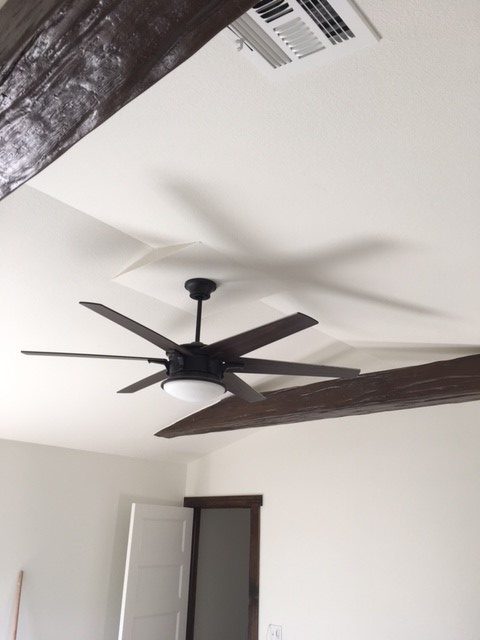 So he reached out to us - and ordered two Custom Timber Beams and one Custom Timber Mantel to turn his vision into reality.
Brian planned on running two beams across the length of the arched ceiling. This was actually an inspired move, as it resembled a real timber-framed roof with central supporting timbers.
The challenge was to measure and cut both ends of the beams at an angle, so they fit flush with the arched ceiling and looked like they were extending through the plaster. He also had to figure out how to best mount the beams as a significant length would be suspended.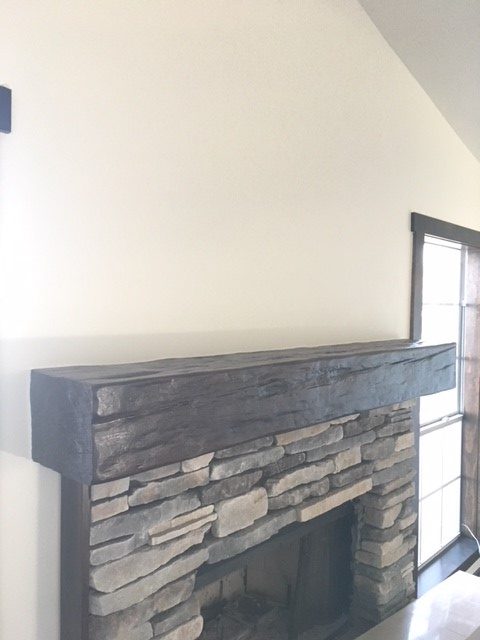 Fortunately, Timber Beams are made from lightweight and durable polyurethane foam, so two mounting blocks easily supported their weight; and completed the illusion. Once installed, the beams look incredibly realistic and short of reaching up and touching them, nobody would know they're not authentic exposed timber.
To complete the project, Brian installed the matching mantel directly over the real stone fireplace. He also stained both the mantel and the beams to match the wooden window frames and skirting, reinforcing the illusion that the faux pieces were original to the house.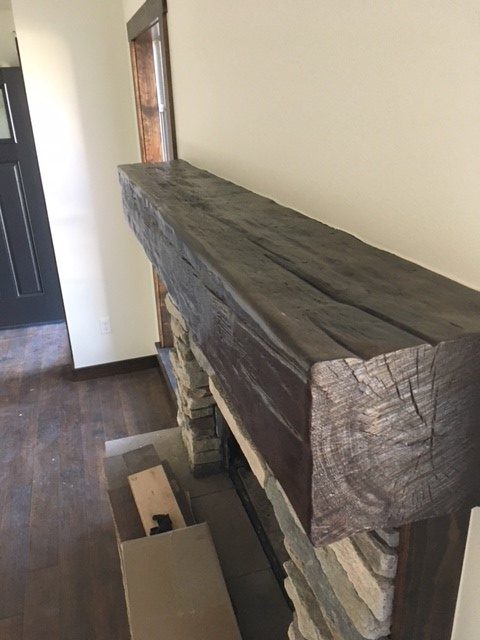 Mounting the mantel was as easy as the ceiling beams. Brian drilled mounting blocks into the drywall and then slotted the hollow mantel over them and secured it with wood screws. He cut the base of the mantel to fit flush with the stone, eliminating the need to drill holes in the stone itself. The installation took very little time, and - even better - the mantel is strong and secure enough to hold modestly-weighted items like vases, pictures and ornaments.
It's a project that's deceptively straightforward. While none of the installation requirements were especially challenging, the whole thing demonstrates a lot of thought and purity of vision - and as you can see from the end results, the finished project is a testament to Brian's skilled eye and craftsmanship.