DIY Man Cave - Basement Redesigned for Hangouts
Chris Orenga of North Carolina recently sent in pictures of his DIY man cave project that blew our minds. Using panels purchased from our sister site, he transformed his blank canvas basement into the ultimate hangout.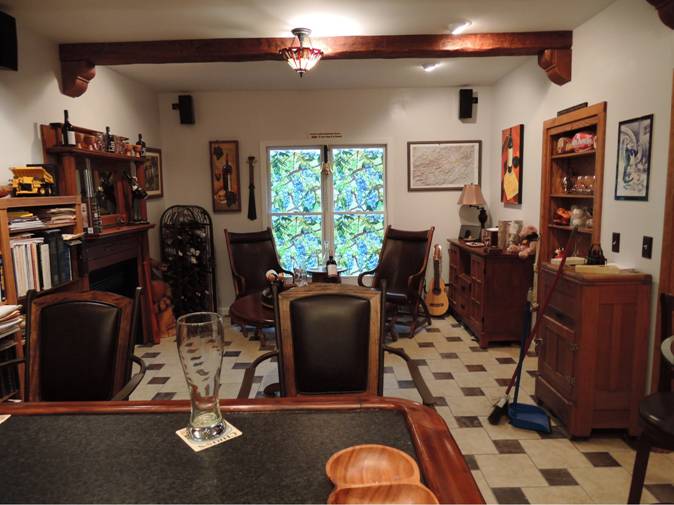 Chris' "man cave" is truly magnificent!
Here's the story from Chris' email:
"We purchased a modest split level home in North Carolina mountains, just west of Asheville. It's about 1700 sq. feet, with three bedrooms and three baths."
So far, so good.
"After we bought it, I made a deal with the wife," Chris admits. "The whole house is yours EXCEPT for my "Man Cave." I'd always wanted one, and this was my opportunity."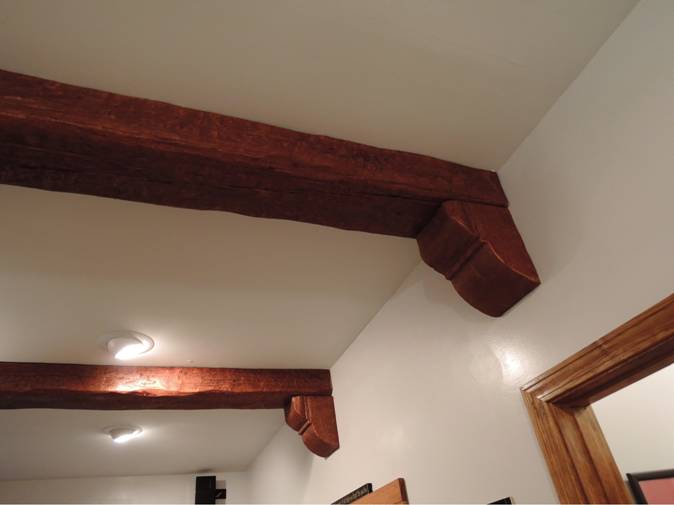 Chris used Timber beams and corbels to give the illusion of real exposed beams.
Chris explains: "I took the downstairs basement, which already had a finished bathroom, for my "creation." I converted the small walk-in closet into a wine storage room, and used faux wood beams and corbels to finish the ceiling."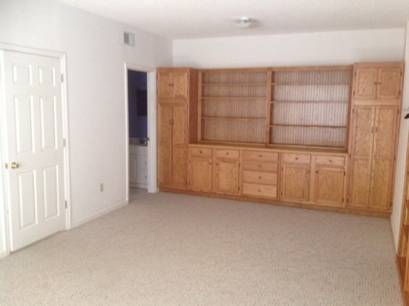 BEFORE: The basement was a great blank canvas for Chris to work with.
The walk-in closet was finished with Random Rock panels from FauxPanels.com, which installed directly onto the wall with construction adhesive, and gave the instant illusion of a real stone wall. Chris then added wine racks and completed the illusion of a 'secret' room by adding a skeleton (presumably some ill-fated rogue trying to steal his wine.)
The Timber beams and corbels served to give the basement a cozy, rustic look; perfectly mimicking how real exposed wood beams might look.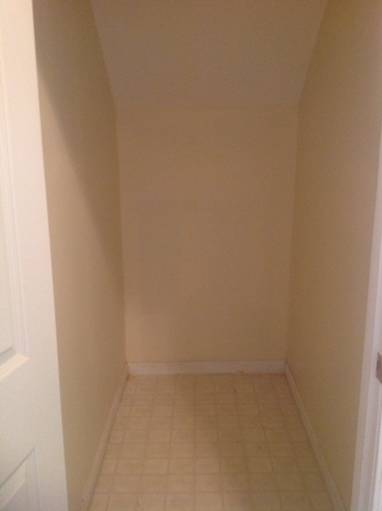 The basement's closet before...
But Chris didn't just add the beams for looks alone. Proving once again that our faux products can often be "better than the real thing," there was also an added benefit.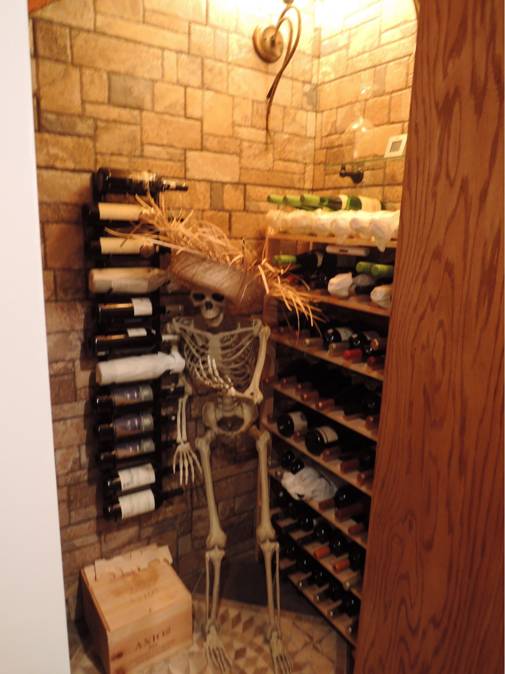 ...and after with wall panels and wine racks installed
"The beams are hollow, and that allowed me to run the wiring for the new lighting as well as surround sound and TV right through them."
As a result, one of the things you won't see in Chris' eclectic "man cave" are unsightly cables. They're all hidden out of sight; helping complete the look of this awesome, manly hideout.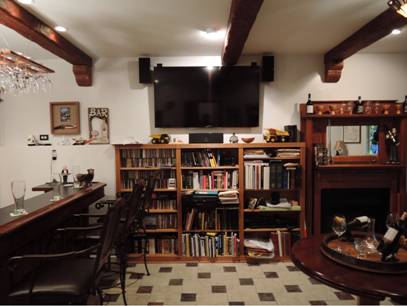 Chris was able to conceal cables and wires inside the beams themselves.
We love this project, and are excited to share it with you here. What do you think? Any additions you'd have made? Let us know in the comments section below.