The living room is the space in a house where people are meant to feel secure and at ease. It's a room that should feel as relaxing for the family as it does for company. Because the majority of families like to use this room as a place both to rest and gather, it should include the kind of décor that encourages repose and tranquility.
DIY Living Room Remodels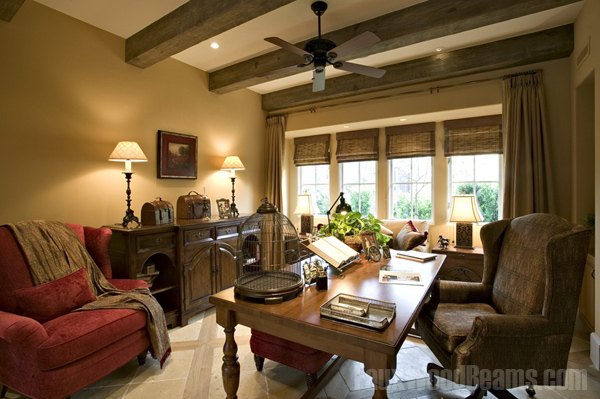 Custom Woodland Fake Wood Beams lend a bold sophistication to living rooms.
Next to the traditional elements of comfortable couches, flooring, wall color, lamps, and artwork, homeowners have discovered the remarkable effect faux wood has had on their living room makeovers, from simple fireplace mantels to elaborate truss designs.
Most of our customers have been so thrilled with the results they were happy to share photos of their finished projects:
"We recently installed 5 sets of beams in our living room. The trim carpenters were amazed at how easily they were to work with. "After this, why would anyone want to use real wood?" It looks wonderful. And the up-lighting is awesome." - Jackie K., TN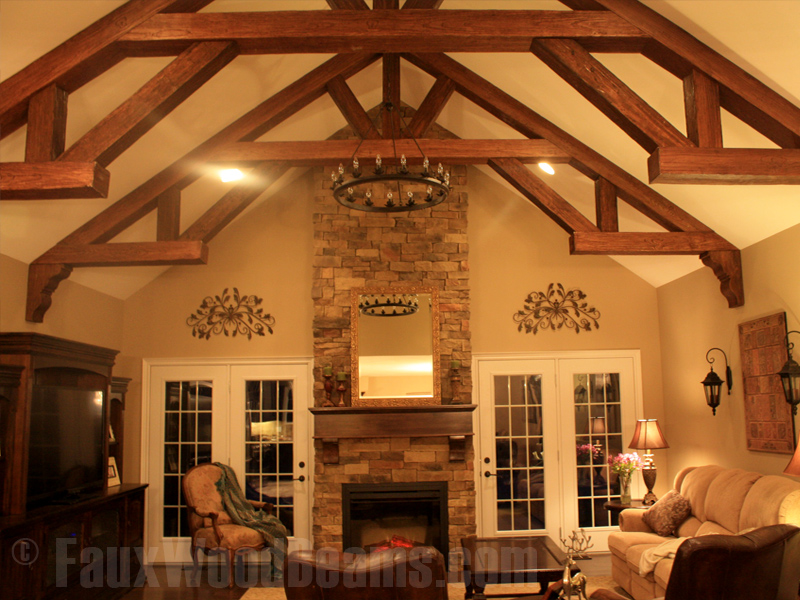 A DIY living room makeover featuring massive, beautiful trusses.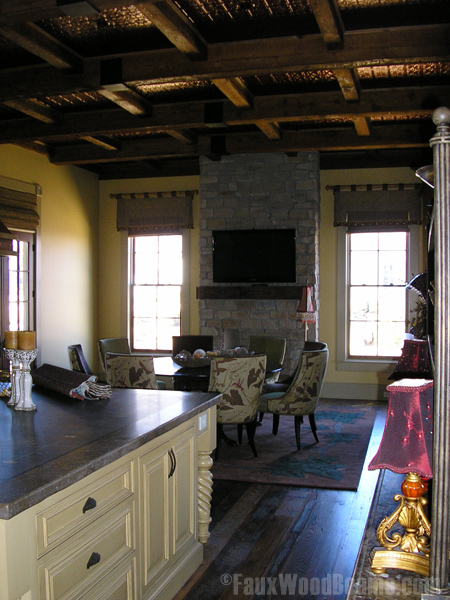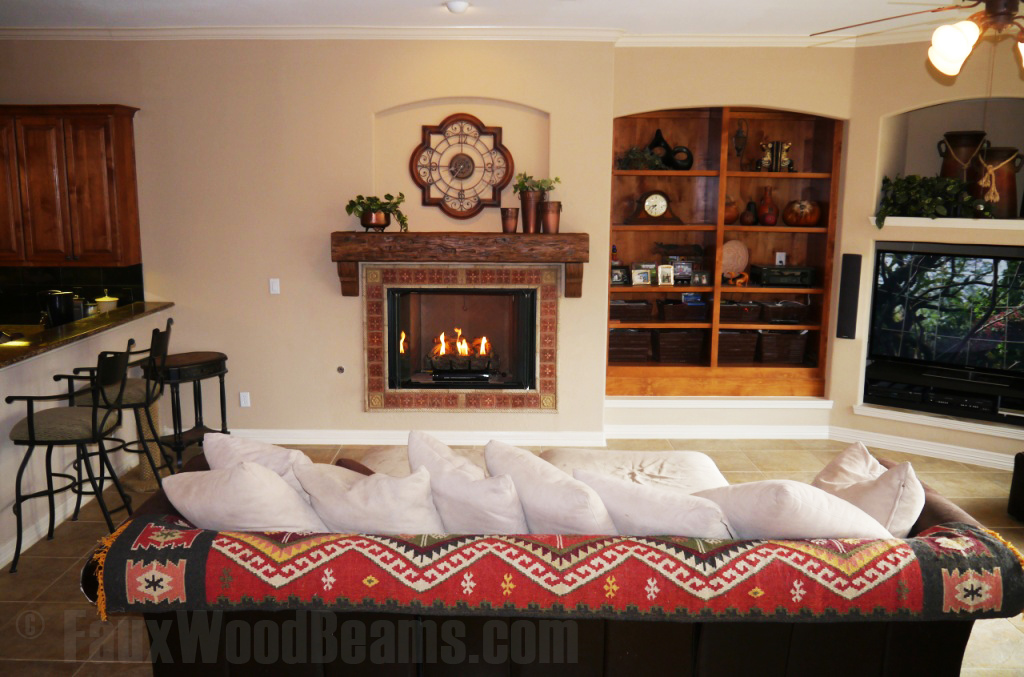 The fireplace mantel blends beautifully with the surrounding decor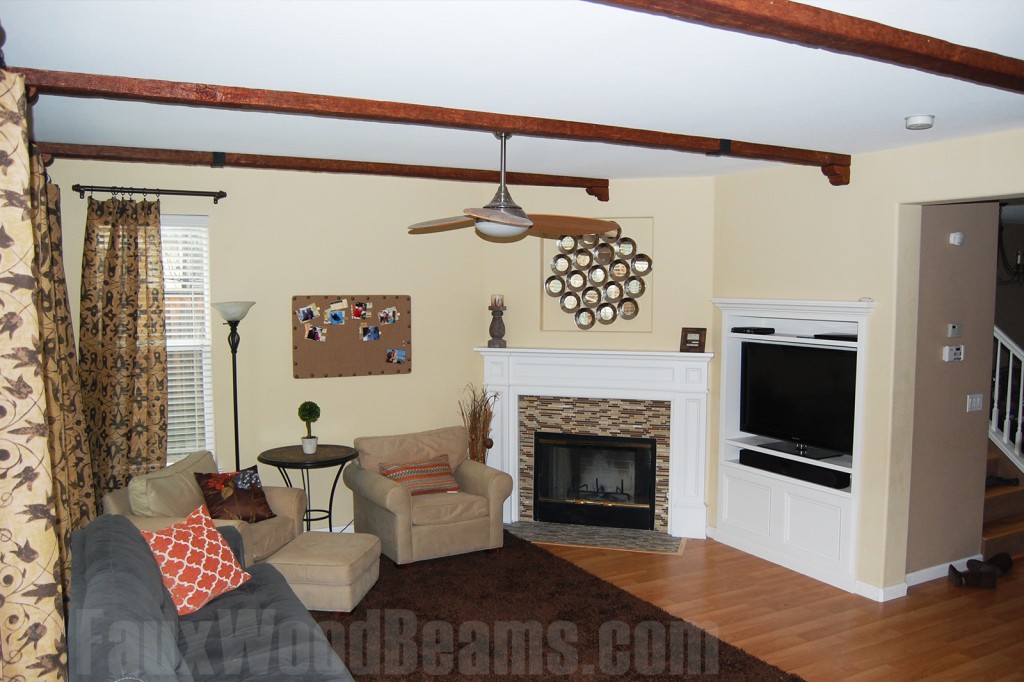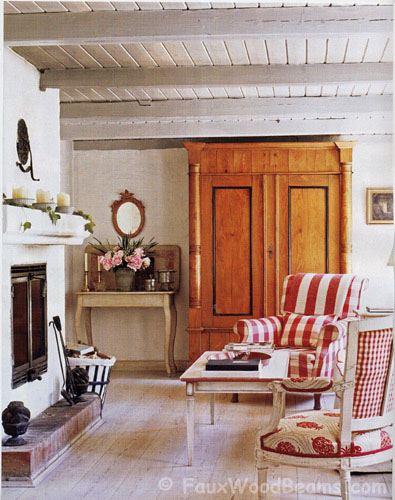 If you'd like to see more pictures, and even get ideas of your own, visit our new Living Room Design Ideas Gallery.