Before and After:Imitation Wood DIY Interior Design
Ideal for DIY interior design, imitation wood will significantly upgrade the décor of any room. Thanks to its remarkable resemblance to real wood, faux beams and mantels give room coziness and warmth, without the intensive labor or expense.

Crafted from molds made of actual wood beams, the polyurethane material has a highly realistic texture and appearance. At the same time, it weights a fraction of real wood. This means you won't need to worry about having to hire professional installers or heavy equipment to lift them. These products will also never crack, chip, split or fade. Maintenance free and weatherproof, they resist the elements wonderfully. Termites leave them alone, too.
Our customers love their beams and mantels, because they get the natural beauty of real wood without the hassle. From rustic Tuscany to Sandblasted, classic Timber to Hand Hewn, there is a style and finish for just about every style preference.
These customers also often share the Before and After photos of their design projects. See just a few below and what a difference imitation wood makes.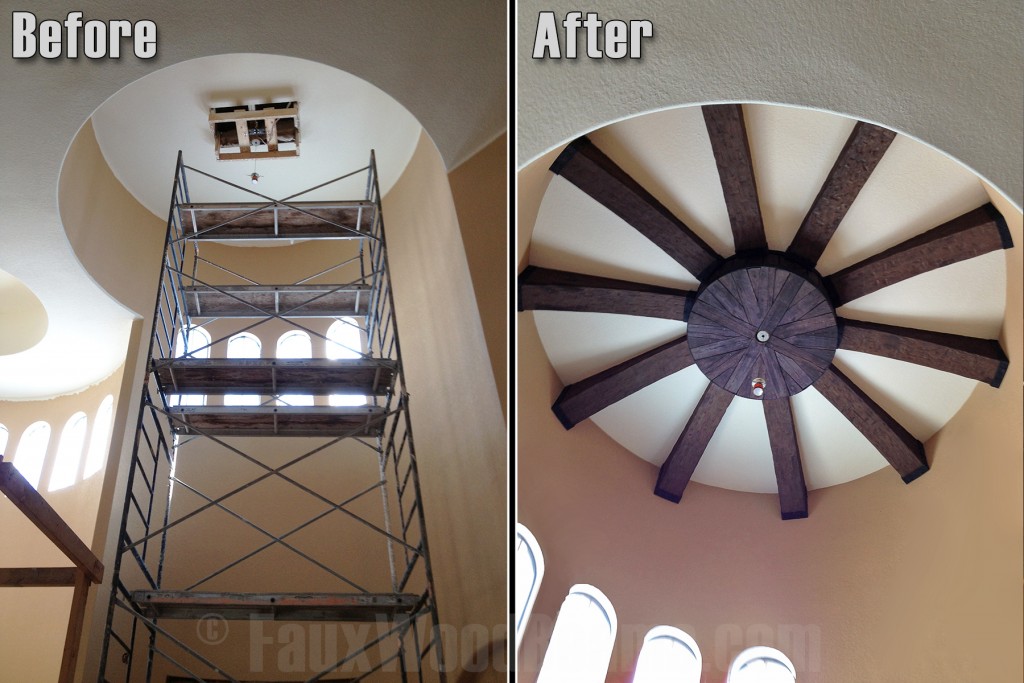 Custom Tuscany beams form an elegant wagon wheel design in a recessed ceiling
A gorgeous DIY interior design with Custom Tuscany ceiling beams.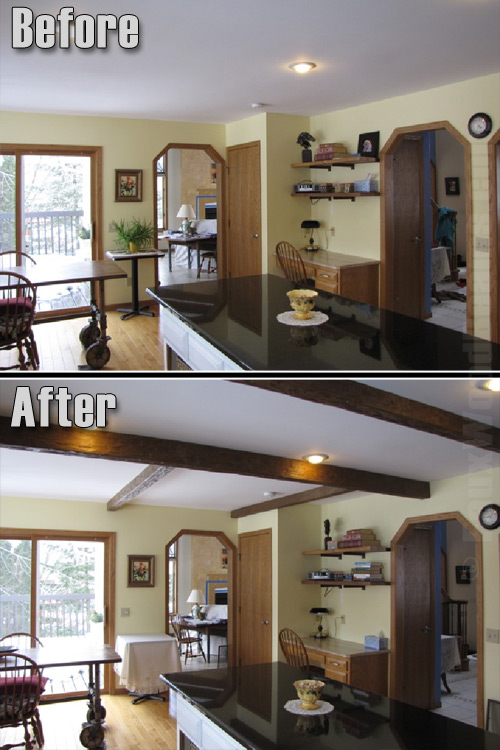 Custom Tuscany beams give this kitchen an elegant, rustic touch.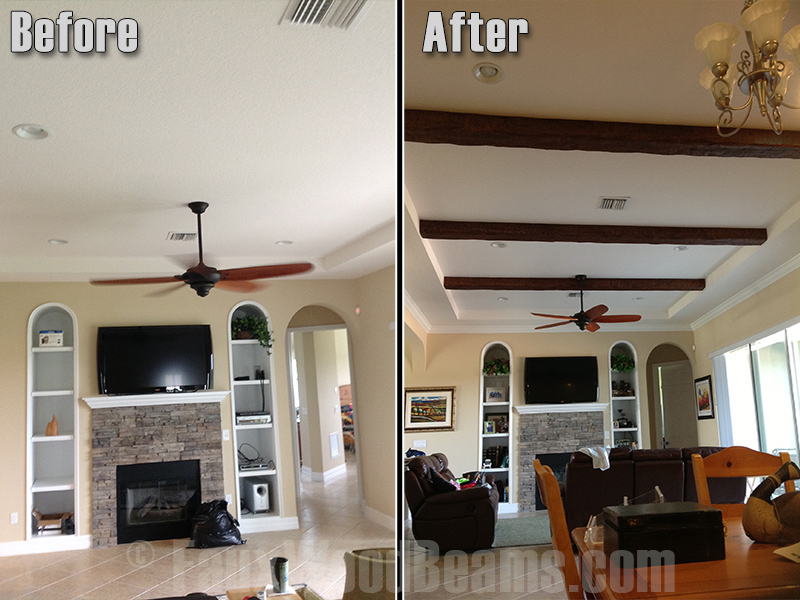 Timber beams add rugged visual interest to a family room's plain white ceiling

Timber beams add depth to a bedroom design

Sandblasted beams give this living room/dining area a sophisticated touch.
Regal beams add nice contrast to a wood plank ceiling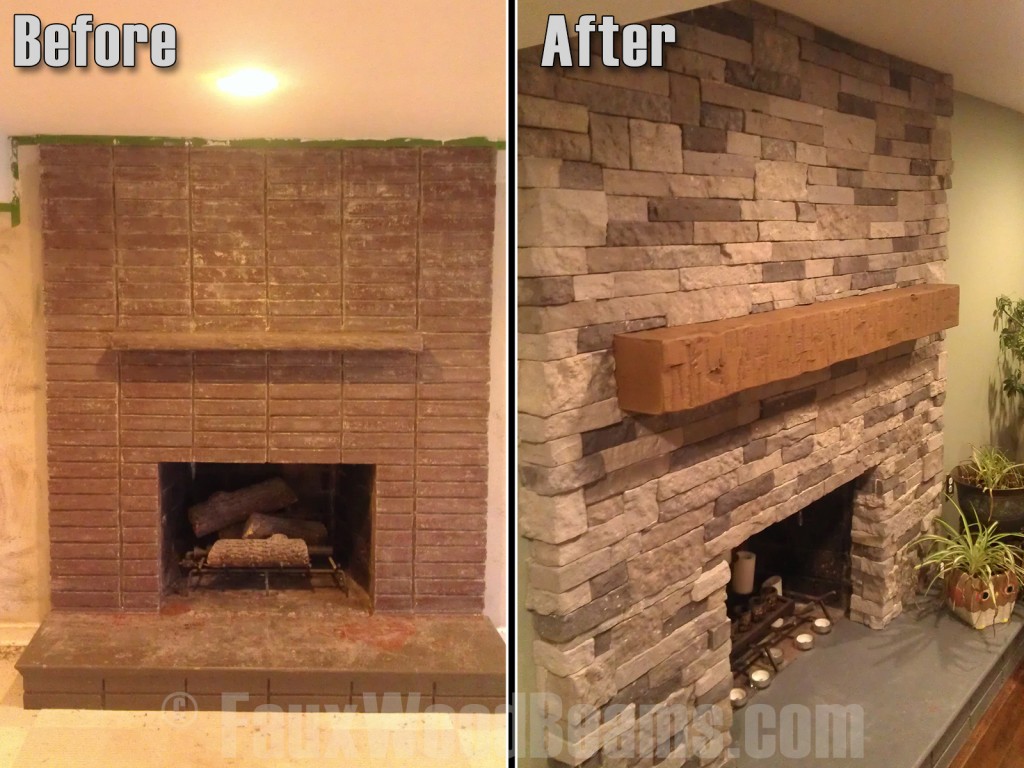 A drab fireplace gets a much needed update with an Axed mantel.
If you'd like to see more impressive photos like the ones above, be sure to visit our Photo Galleries.