A DIY hanging lights project is super simple to do when you're adding them to faux beams. Below find the easy step-by-step installation instructions. By the time you've finished, your room's decor will look fantastic.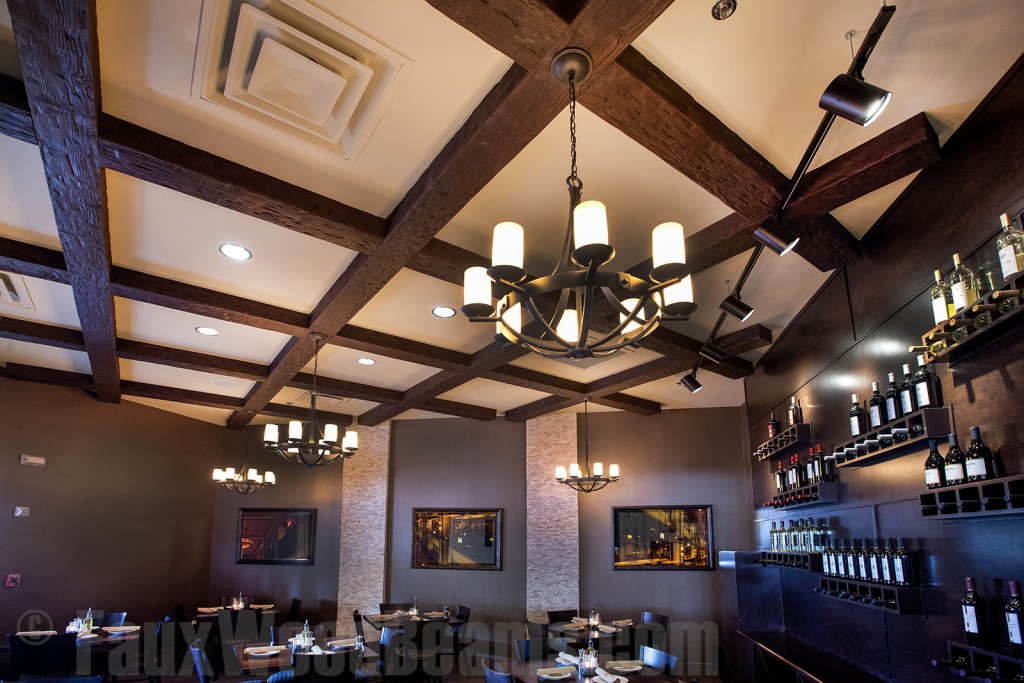 Hanging lights installed on a restaurant's beams
Below are the steps for the installation of hanging lights:
1. Make sure to take measurement of the full height of the beam you'll be installing.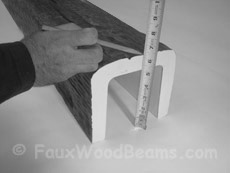 2. See what the size of the gap will be between the ceiling and the bottom of the electrical box. You'll be filling this gap with shims and/or wood blocks.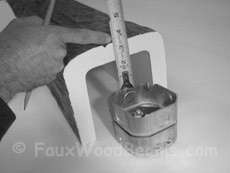 3. Mount the wood blocks or shims securely to the ceiling.
Note:
Make sure the blocks of wood or shims will fit within the hollow part of the beam.
4. Mount the electrical boxes to the wood blocks.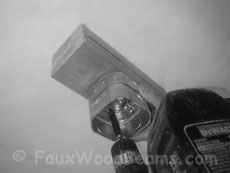 5. Connect the electrical wires with the electrical box.
6.
Measure and then mark the point where the electrical boxes will come through
the beam.
7. Cut holes in the beam to fit the electrical boxes into.
8. Dry fit the beam so as to ensure correct placement of the holes.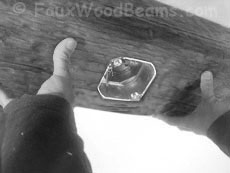 9. Run the wires to the electrical boxes according to the manufacturer's recommendations, and make sure you comply with the specifications of your local building/electrical codes.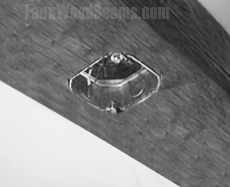 10. Follow the basic instructions for installing your beam.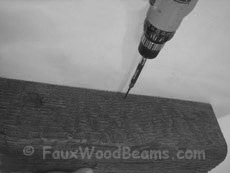 11.
Install the base of each light fixture to the electrical boxes, and follow the directions that were
included with it.
12. If needed, use a touch up kit and wood filler to hide the screw heads.
13. Now you can take a step back and enjoy your handiwork.
Here's another full color example of hanging lights installed in the beams: