Stacked Stone Panels for DIY Fireplace
People ask all the time how easy our panels are to install.
Easy enough for a 50-year-old woman with mixed DIY experience.
Shelley from Williston, Ohio, wanted to redo her fireplace. As you can see in the before photo, her fireplace had a flat front, which could make hanging artwork easy, but was also bland.
Building the fireplace surround with stacked stone panels, even with a shallow profile as shown in the after photo, dresses up the living room and creates a more traditional fireplace look. Because Shelley carried the design all the way up to the ceiling, it also functions as a decorative accent wall.
Shelley selected our Colorado Dry Stack Tall panels in Sierra Brown. She even used our light switch accessories to surround the outlets on that wall.
"I purchased the panels with the idea I would install them myself, then I decided to ask a handyman who installed my countertop," said Shelley.
The handyman, however, didn't want to work on a fireplace so Shelley went back to her original plan of doing it herself. She described herself in her email to us as a "50 year old woman" with DIY skills, though no experience in mitering corners.
What did Shelley think of the installation process? "It was easy to do, and I did it all myself. Everyone is amazed," she said. "However, I did refer to the directions several times."
Working closely with our installation guides is a good idea regardless of your DIY skill because they're designed to ensure a beautiful, durable result. We have detailed instructions for both indoor and outdoor projects (the latter are a bit different to ensure that no water gets between the panels and the wall), as well as instructions as to how to cut the panels, how to miter a corner, caulking techniques, and more.
Mitering was the only challenge Shelley faced. "Mitering the corners was difficult, but that's because I'm inexperienced with it," she said. "Overall, I would highly recommend them to anyone."
Thanks for the testimonial, Shelley. You can see how easy it is by watching our videos and/or checking out our installation guides.
To see more exciting fireplace designs, take a look at the photos below of other customer projects: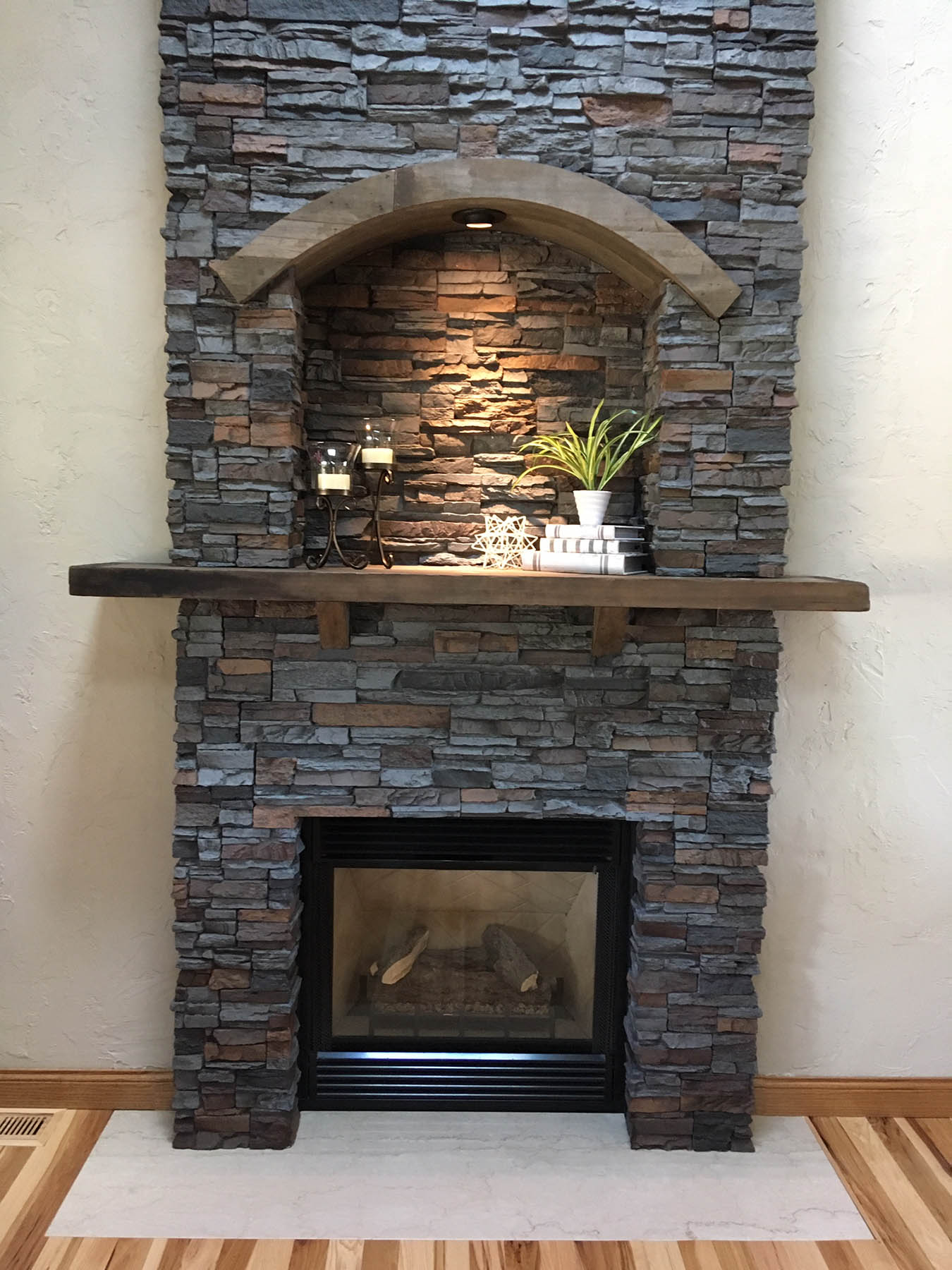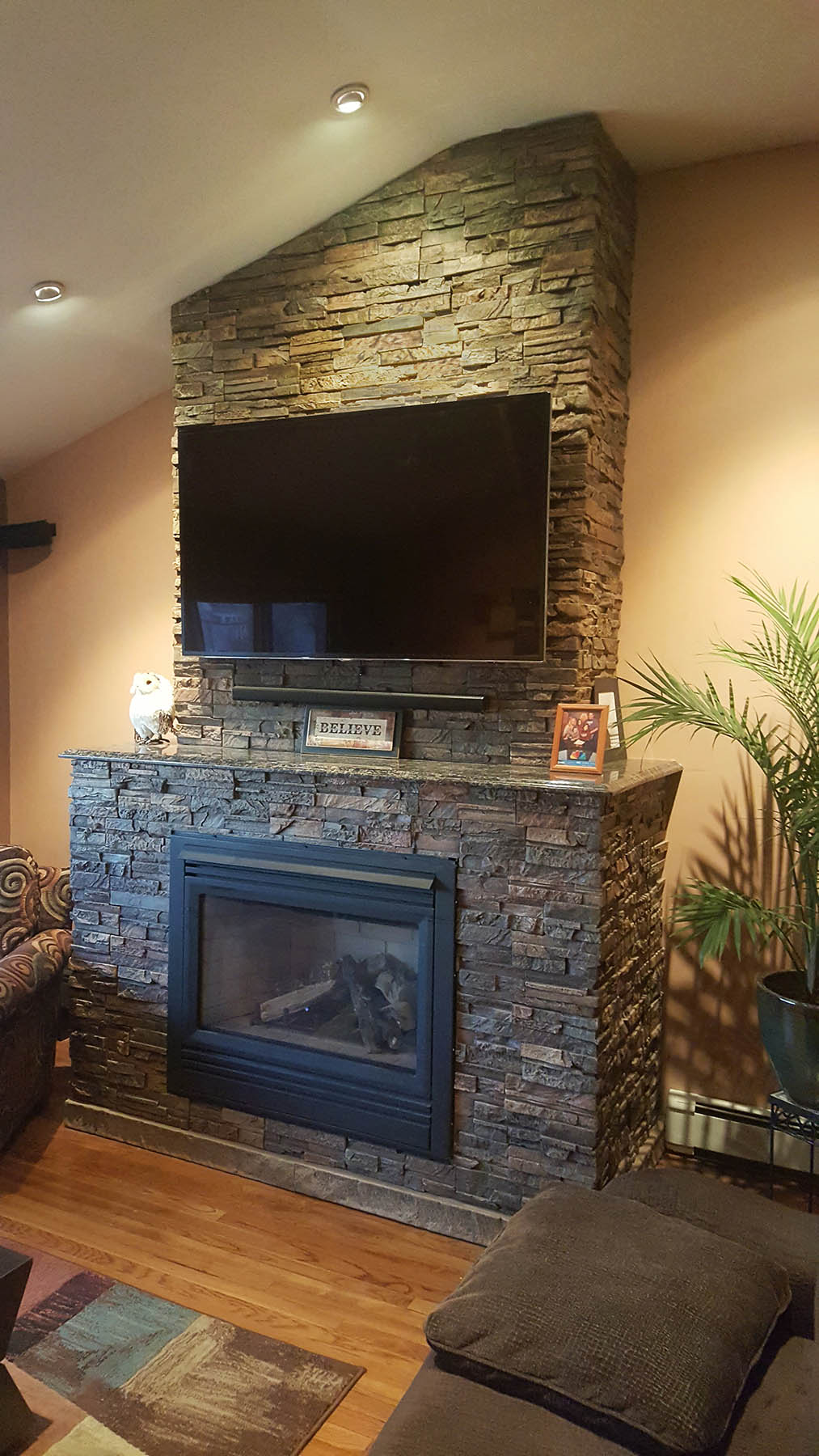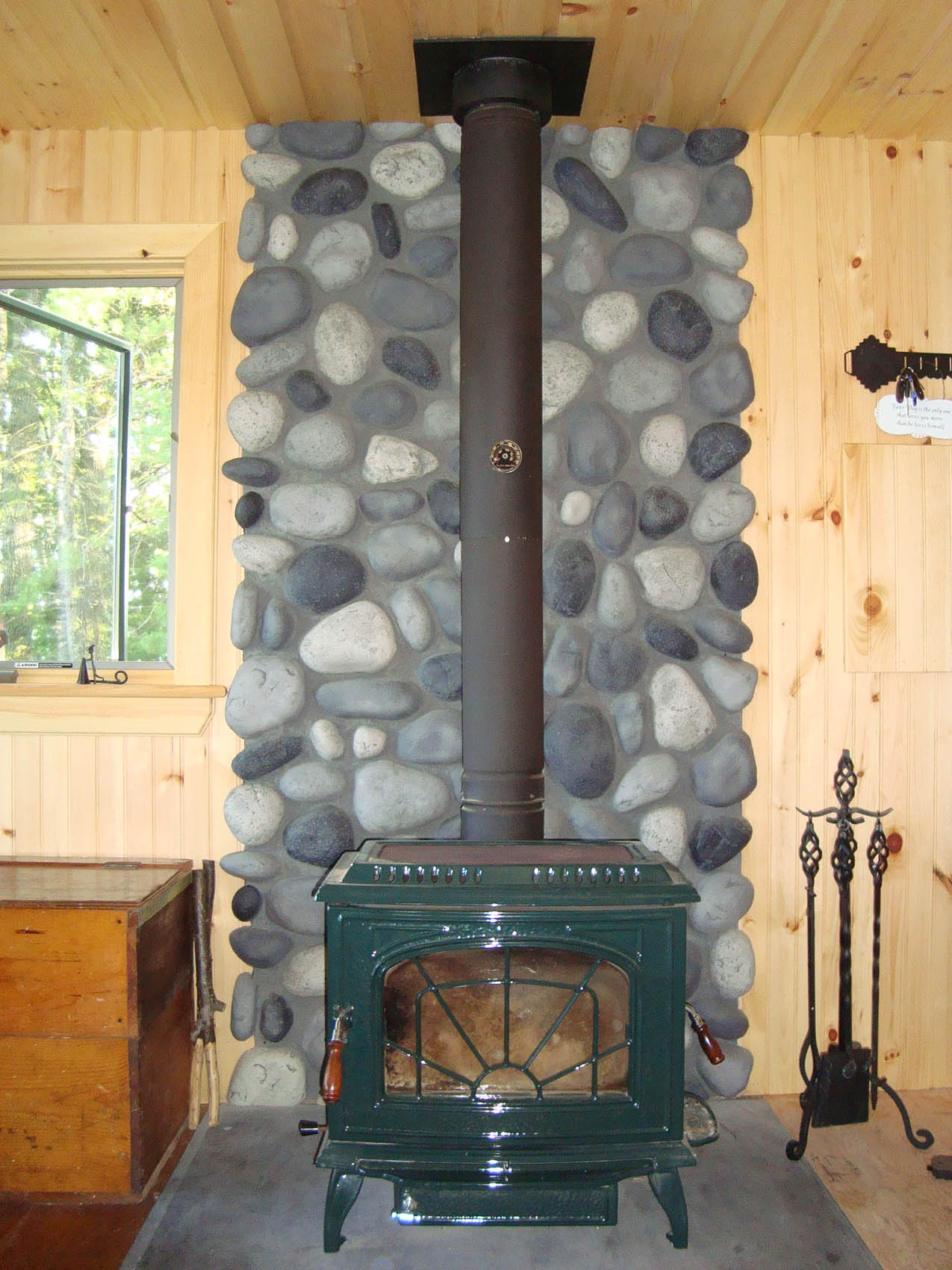 River Rock gives this fireplace surround a cozy feel.