Real and Faux DIY Fireplace Construction
Costumer and DIY'er Lowell Kemp just sent in pictures of his fireplace construction project -- using a combination of natural and faux materials.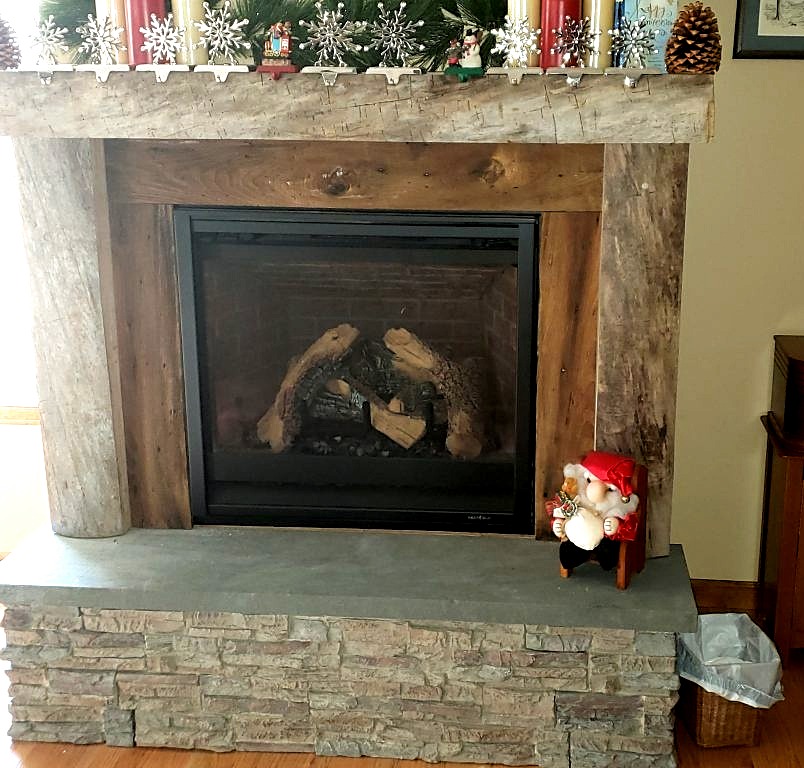 One of the most oft-repeated comments we get about our faux products is how realistic they look. It's the kind of thing that's difficult to truly get across in photographs - which is why we offer customers the option of purchasing samples to see the finish for themselves.
But we often find the best demonstration of the realistic finish of our faux stone and brick is when it's installed in combination with natural materials.
Like this fireplace built by Lowell who used our Colorado Dry Stack Panels in Mist color paired with real wood beams to frame the wood-burning stove.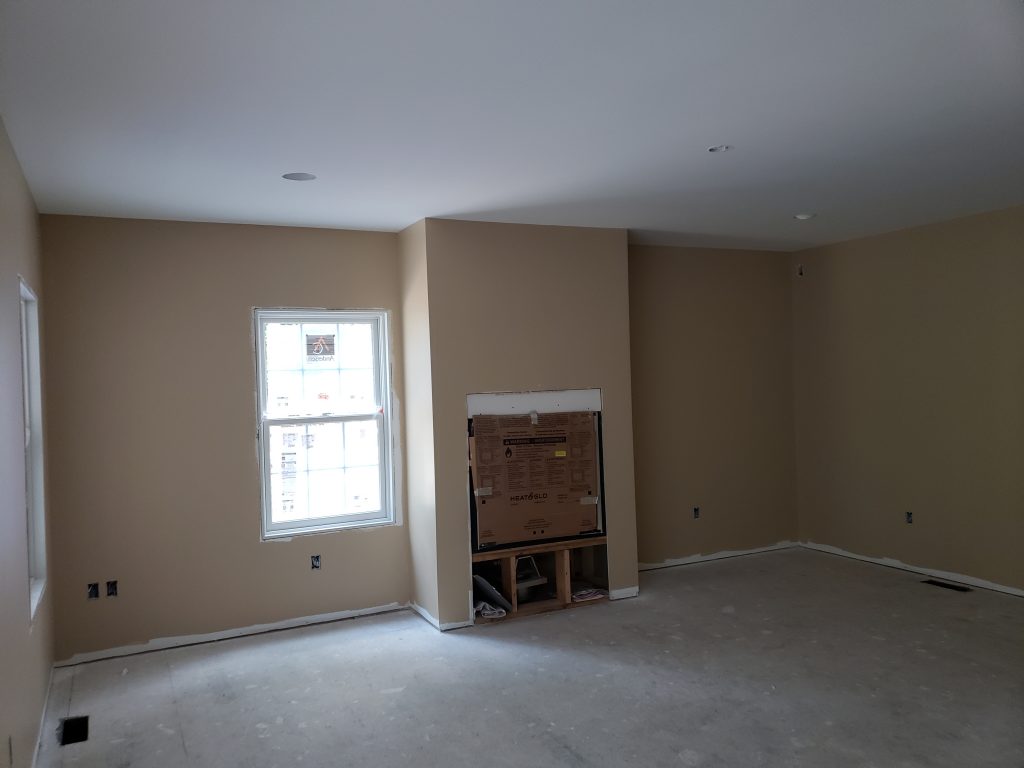 As you can see from the 'before' picture, Lowell had a blank slate to work with. He created a fireplace structure using traditional wood-framing techniques and then installed our dry stack panels directly to the surface using construction adhesive and screws.
This is a great example of where 'going faux' has numerous advantages over using real stone or brick. A wooden frame with a stone veneer looks just as good as the 'real thing' and yet is much lighter, quicker to install and more affordable than building a comparative structure out of real stone.
The framework and mantel of the of the fireplace is made from large lengths of real timber, which are self-supporting. The outside timbers are a beautiful petrified color which almost makes them resemble stone; seamlessly blending the faux material with the real.
The final details were a slab hearth, which was mounted directly onto the framework, plus our accessory corner pieces to ensure a seamless and elegant right-angled join at the bottom of the fireplace.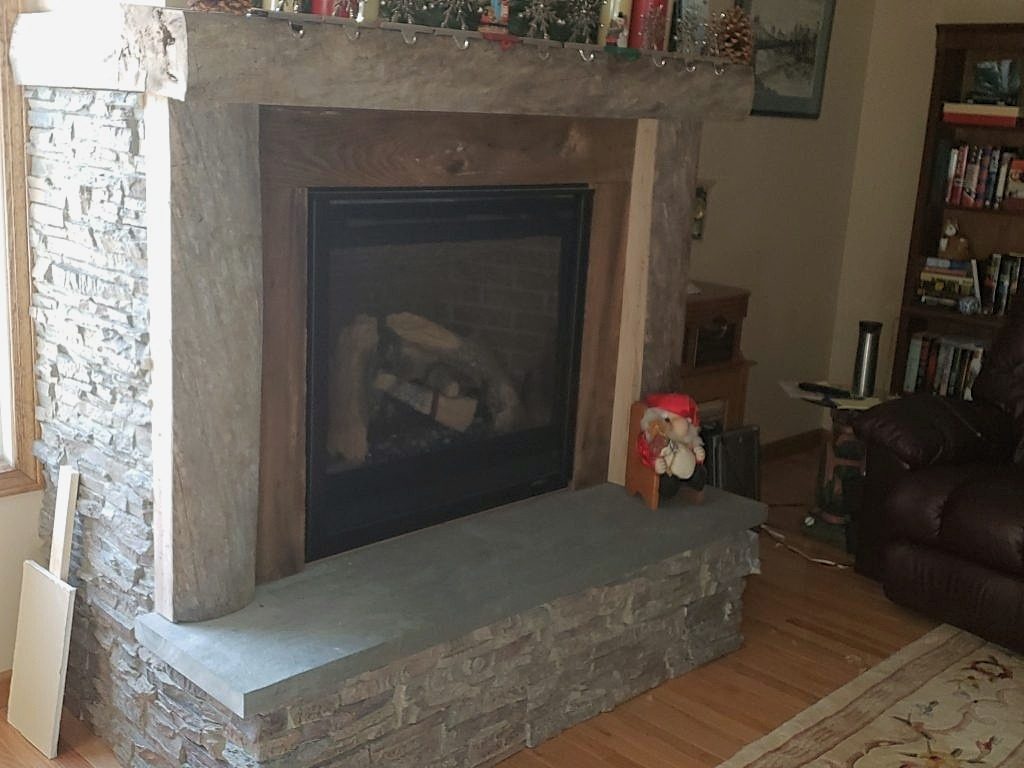 As you can see from the 'after' pictures, the end result looks beautiful; and it would be impossible to tell that the fireplace isn't really made from stone without reaching out and touching it.
Although this fireplace was built entirely up to code, but for those who want added reassurance, you can order our panels with the fire-rated option for use in applications such as this.
We think this project is both elegant and efficient; and those are both traits that characterize our products.