There's nothing that says "frontier style" like a log cabin - and customer Joe took his recent log cabin build a step further, finishing the exterior foundation walls with Colorado Dry Stack Panels.
Of all the signature North American design styles, a lot of people's favorite is the traditional log cabin. From the birthplace of Abraham Lincoln, to where everybody enjoys their favorite ski vacations, there's nothing more quintessentially "frontier" than a traditional log dwelling.
And the great thing about these homes is that they're still being built today. In fact in Colorado, one of the fastest growing economies in America, the log cabin style is being maintained for thousands of new builds each and every year.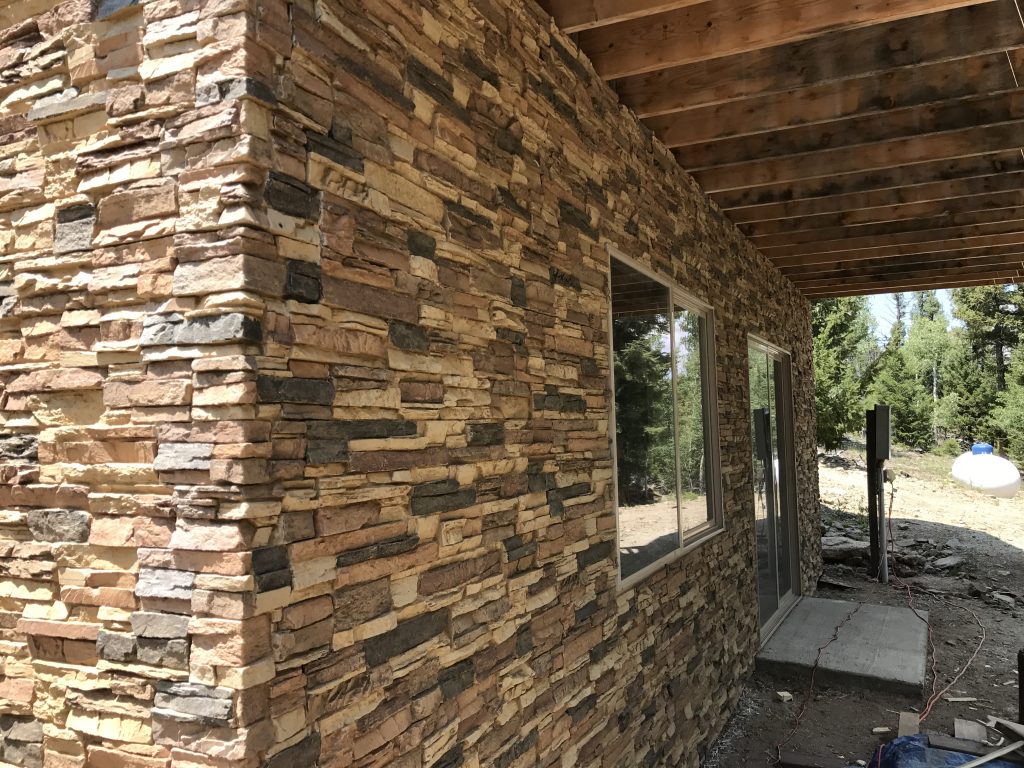 A close-up of the finished installation. Check out the perfection of those corners.
One of them in particular is of interest to us - that of Colorado homeowner Joe Price, who decided to customize his custom-built home with our panels.
Joe added the panels to the base of his two-story cabin, to cover the traditional block and mortar section which was then topped with traditional log beams. The result, as you can see from the pictures, transforms what would have been a drab, concrete foundation into something that looks like it's been hand-crafted from stacked stone.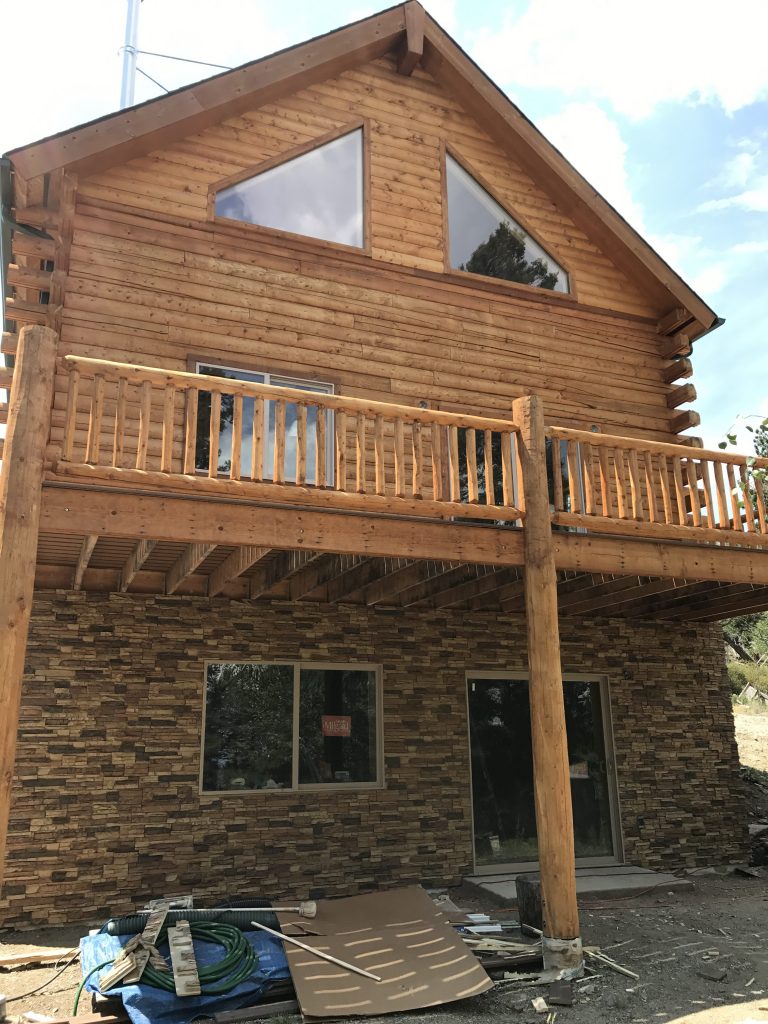 Some people wonder why Joe didn't go the whole hog, and use actual stone to build the foundation of his home. There are a lot of reasons why that wouldn't have been a great idea. For a start, using real hand-laid stacked stone would have taken massively longer than using bricks and mortar - and cost many, many times more. Secondly, it wouldn't have offered the same secure foundation that's essential when you're topping it with stacked logs - each of which weigh many hundreds of pounds.
The combination of authentic log timber and faux stacked stone looks amazing.
But I can understand Joe wanting to add something that looked a little more rustic, and we're delighted the panels fit the bill. You can see many similar builds in places like Colorado in which the homeowners haven't added any veneer to the foundation and it looks unnatural to have those beautiful, characterful log beams contrasted with very drab and boring concrete or blocks. Joe managed to find a solution that fit his style, and his budget - and the pictures demonstrate how create the end result is.