Imitation Timber Beams - Design Sense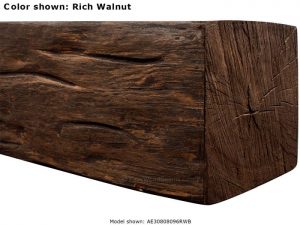 Timber continues to be one of our signature product lines - a consistent best-seller, and a flagship for the vivid realism, versatile practicality and incredible value our faux wood products offer.
While Timber Beams are most often installed across a ceiling, there's no real limit to their except for your imagination. That's why we loved this project, pictures of which were sent in by customer Barry from Russellville, Arkansas.
Barry wanted to upgrade the look of his porch, and came up with the idea of wrapping the metal supports in something a little more characterful. In the end, he selected our Custom Timber Beams, and ordered them four-sided, so he could standing them upright and slot them over the metal supports.
The project was deceptively straightforward. Barry needed to measure the height of the porch and trim the beams he'd ordered to fit - which is easy enough, because our beams are manufactured from high-density polyurethane foam, which can be cut effortlessly with a regular wood saw. Once that was done, they fit flush with the ground and top of the porch, making it look like the faux timber was actually a supporting length of wood.
Next, Barry had to secure the beams with screws, and then used construction adhesive to place the fourth side onto the open section of the beams - sealing the real column inside, and creating a seamless, vividly realistic wood texture.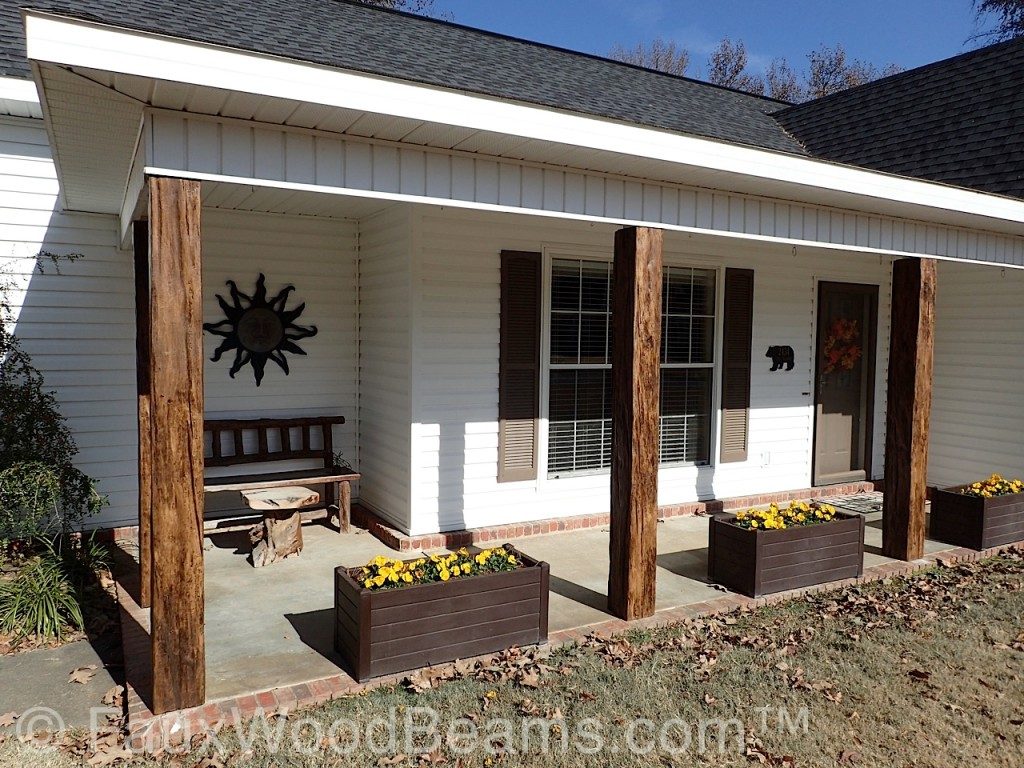 Leigh Ann from Bellevue, Washington, wanted to transform her bland, basic living room into something more cozy - but had a lineup of dreary supporting beams getting in the way. While most of our customers want to add ceiling beams to their room, Leigh Ann wanted to do something to make her existing ones more attractive.
In the end, it was Custom Timber Beams that came to her rescue. Because our beams are hollow, Leigh Ann was able to order them the correct size to simply slot over her existing beams - covering up the boring original with a richly textured, vividly realistic wood finish.
The biggest challenge was simply measuring the length of the ceiling correctly, so that the beams could be trimmed to fit. After that, all that needed to be done was secure the beams to the original with screws, and the project was complete.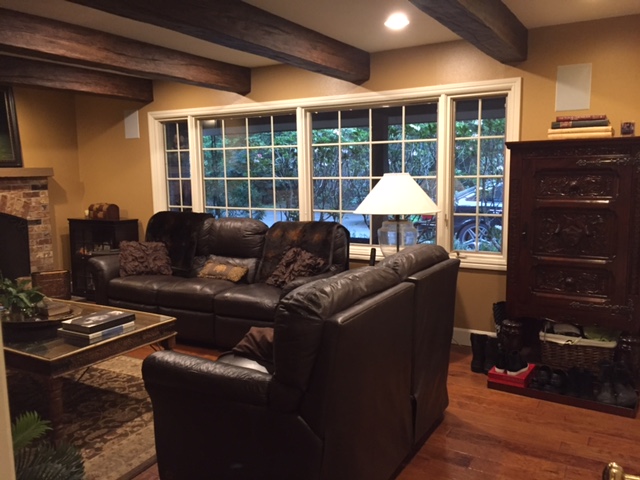 3 - A Fantastic Fireplace Mantel
Just this month, we showcased a project by customer Gurpreet, who wanted to add a wooden mantel to his real-stone fireplace. He selected a Custom Timber Mantel and proudly sent in photos of the installation.
We're proud too! We love how great the mantel against the real stone, and how most people don't even consider for a second that the mantel isn't real wood. In fact, despite being made from lightweight polyurethane, Custom Timber Mantels are strong enough to support a modest amount of weight if properly installed - pictures and knickknacks and the like - so there's really nothing to distinguish between what's real wood, and what's faux (except the massive cost savings!)