Contrassting Beam Designs
This design project, from FauxWoodBeams.com customer David, demonstrates how powerful dark beams and a white ceiling can be when paired together for beautiful contrast.
In eastern philosophy, yin and yang are two of the most important elements - each one being the opposite of the other. Darkness and light are, by their very nature, nothing without the other - darkness merely being the absence of light, and light being the absence of darkness.
(I know, I know, this is all a bit philosophical for a blog post about a ceiling, but I'll get to the point soon...)
In design, darkness and light are very important too - as each one extenuates the other. We've featured many projects on this blog in which our faux beams were used to break apart large expanses of white ceiling.
David's glossy white ceiling needed some darker elements to help frame its size and scale.David's project is the perfect demonstration of that. In his light and airy living room, he had a huge, apex ceiling covered in gloss white wooden planks - and the problem was, that created a lot of white space.
In many ways, David's interior decor was inspired. The white planks reflected the light pouring in from the huge wall of windows, and the soft tan walls also helped maintain the lightness, while adding some warmth and softness. Recessed lightning in the ceiling ensured that the room would be as bright during the evening as it was at day - and it all comes together to be a very nice and practical way to bring a lot of natural and organic light into the space.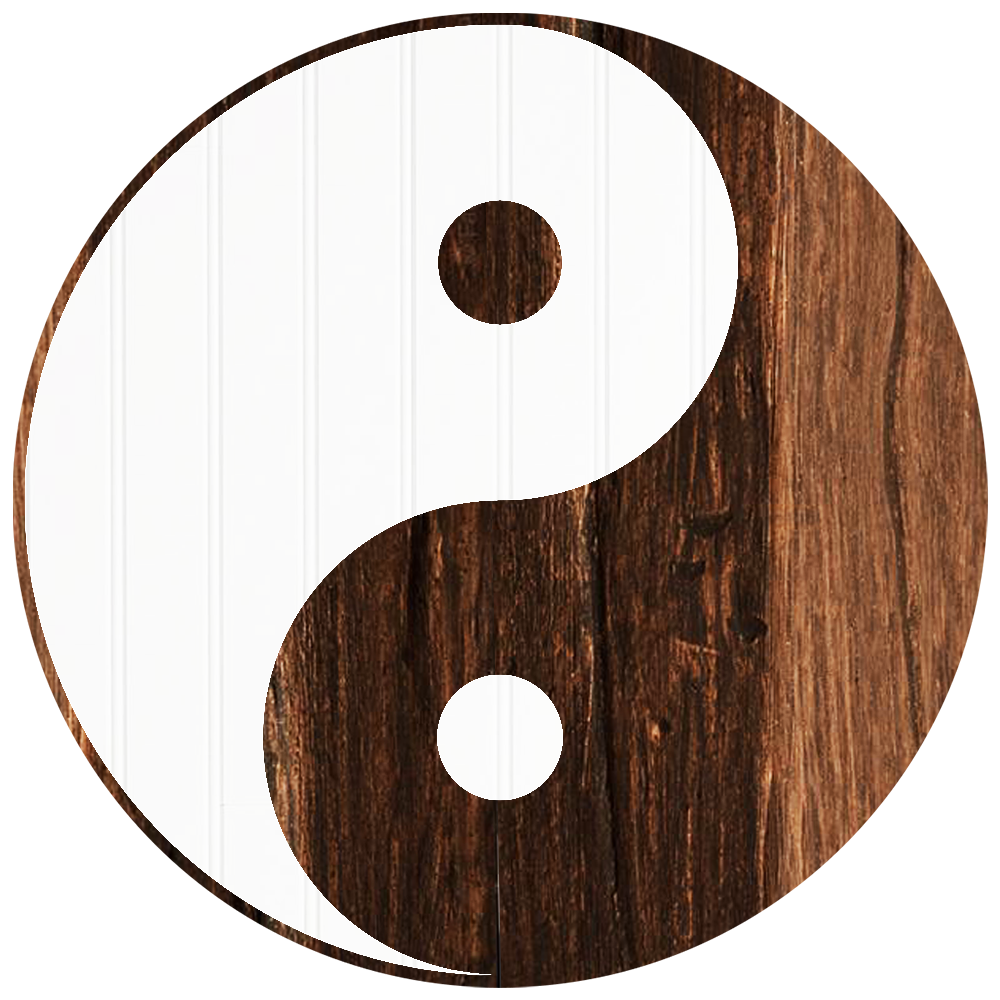 White wood planks and dark Custom Timber Beams are the ideal yin and yang.
But the problem with so much lightness is that you run the risk of it all blending into each other - removing the feel of the room's size. When everything is white and light, distances get a little more difficult to gauge, and even a large and open room like David's can still end up seeming small and cramped.
David tackled this issue to a certain extent with the tan - as opposed to white - walls, and by adding picture frames and an old grandfather clock that introduced dark wood elements to the room. However, that huge expanse of glossy white ceiling remained a problem, which is why David started researching wood beams. He wisely realized that a way to extenuate the scale of the ceiling, while retaining the brightness of the white, was to frame it with dark timber beams.
Using real wood would have been both impractical and expensive, so David naturally gravitated towards synthetic wood options. Our Custom Timber Beams were an obvious choice, and David envisioned a ceiling design that paralleled how structural beams would have been used to support a ceiling like his. In the end, he settled on a large, central beam that ran across the entire length of the room, and six smaller beams stretching down to the top of the walls. This is exactly how a roof such as his would have been built back in the day.
The challenge was to install the beams in a way in which they looked like a natural part of the ceiling, rather than an obvious addition. The two most important elements of this David had already tackled - first by ordering a synthetic wood product that looked quite real, and secondly by researching real beam ceilings to ensure that the design looked 'right.'
The pièce de résistance were the small, seemingly intangible details that would end up making such a big difference. Firstly, David carefully measured equidistant sections from one wall to another, to ensure all the beams were the same width apart. Next, he carefully trimmed the ends of each beam to fit flush with the central one, so it looked like they were interconnected.
Finally, he used tools to carefully trim the opposite end of the smaller beams to fit flush with the existing molding - so it looked like the molding had been installed around the beam, rather than the opposite way around. That detail was important as obviously you'd install a supporting timber long before the molding that surrounded it!
Our beams are manufactured from a lightweight and durable polyurethane foam which is easily trimmed to size and shape with regular woodworking tools. Once they'd been trimmed and cut appropriately - remember the watchwords: Measure Twice, Cut One - it was again straightforward to drill mounting blocks into the ceiling studs and slot the hollow, u-shaped beams over them to secure them.
David's project was comparatively inexpensive and easy to complete compared to using real wood - but once installed, it's practically impossible to tell that our Custom Timber Beams aren't real wood. That's the beauty of them - and why our products are without equal.
Now David's ceiling has a sense of perspective and scale that was missing before, extenuating the size of the room. It's a demonstration of how you need to have some darkness to truly appreciate the light - and how contrast always brings a little extra clarity.