Faux Panels and Plywood Designs - Stone Theme
'Tis the Season for fireplaces, and we have pictures from another successful, simple-to-do project. See how these homeowners created a beautiful stone look fireplace using only panels and plywood -- just in time for the holidays!
Last week we shared a fireplace that was remodeled from its red brick original. As more homeowners look to the colder weather as motivation to build new or redo their own fireplaces, we're excited to share another project that delivered equally impressive results.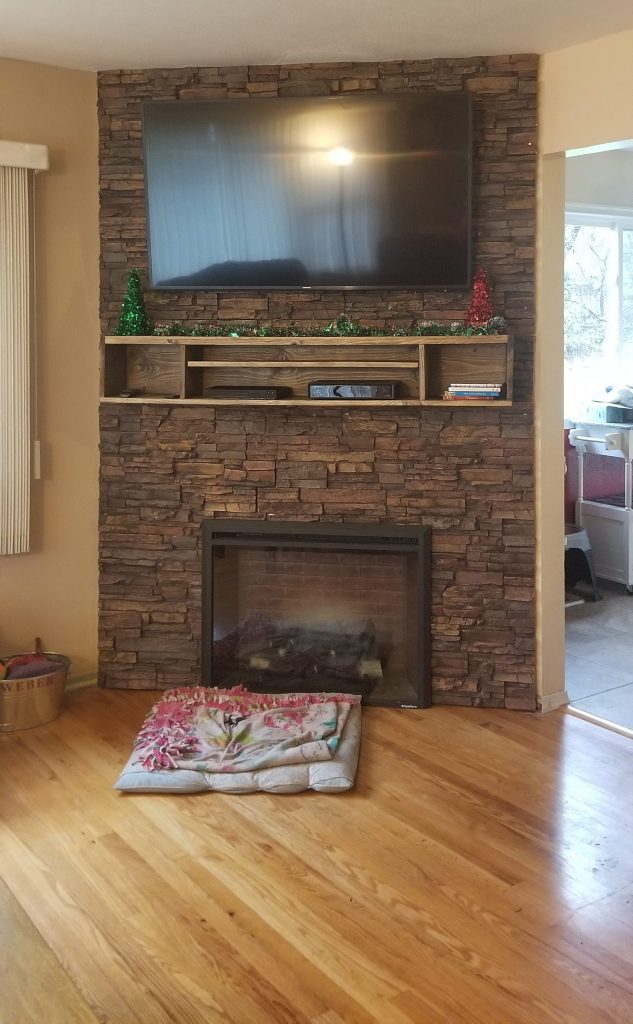 Like last week's project, the fireplace was part of a modern home, constructed using material and techniques that made the 'look' that homeowners would traditionally resonate toward - big stone flagstones, for example - functionally unnecessary.
Yet that look was still desirable - which is where our panels prove invaluable.
The homeowners selected Colorado Dry Stack panels in the popular Earth color - carefully measuring and then trimming them to fit flush in the angled alcove. The panels were installed directly onto a plywood backing with screws and construction adhesive, starting at the bottom and working their way up. The most involved step of the process was to measure and trim the right-hand edges of the panels to fit flush with the edge of the wall-space, and to trim the top of the final panel to make sure it fit flush with the ceiling.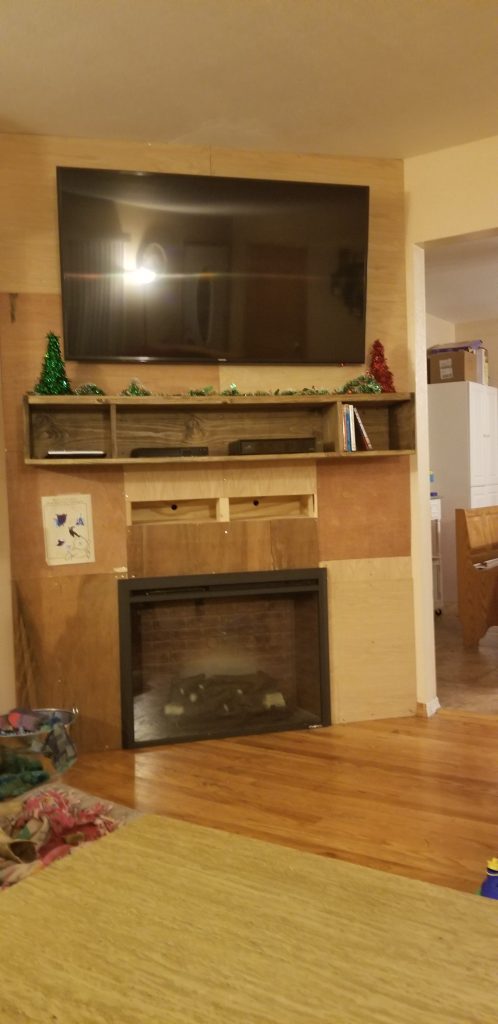 A beautiful cedar shelving unit served as a mantel. This was installed below the wall-mounted TV and secured with long screws through the panels and the plywood and into the wall studs themselves. The panels also served an additional benefit, hiding all the TV's wires and cables behind them.
Ultimately, this installation was very simple and easy to do - but looks fantastic; and demonstrates the versatility that makes our panels so perfect for this type of application.