Stacked Stone Accent Wall - Corner Design
Customer Rachel Griffin sent in these beautiful pictures of her latest design project: a stacked stone style wall behind her wood stove.
The television might be the most-watched object in the home, but the fireplace still remains the heart of it. Even in the era of flatscreens and Netflix, homeowners agree that a fireplace, stove or hearth serves as the focal point for any family room; and it's one of the first elements that enterprising interior designers turn to when they want to turn a "house" into a "home."
Rachel wanted to showcase the heart of her New Mexico home -- a beautiful Franklin stove.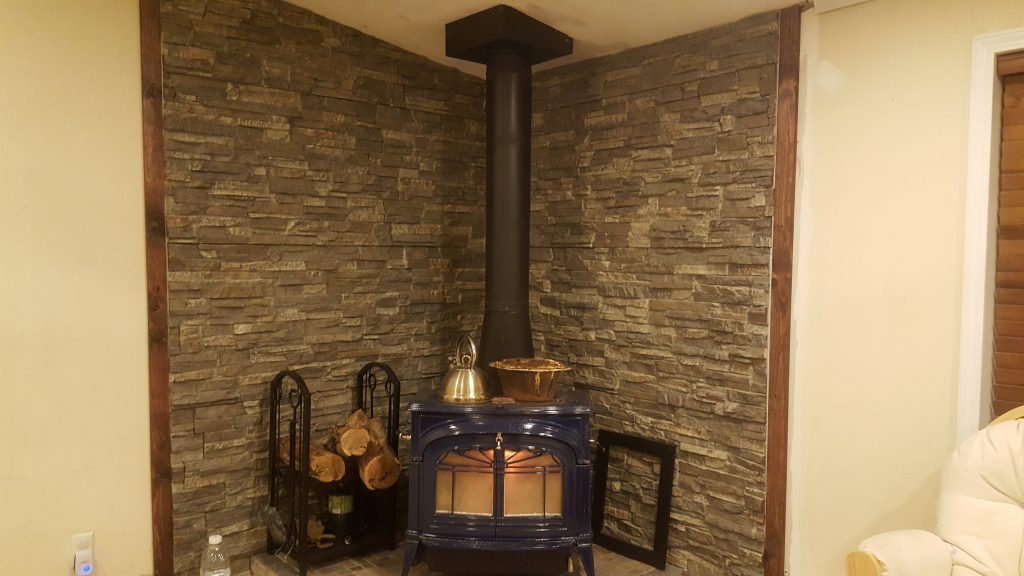 Project complete
While wood burning stoves often get overlooked in favor of crackling log fires, they're actually a far more efficient form of heating - and perfect for the changeable weather of lower southwest. A log-burning stove can smolder for hours, and then in a matter of minutes be cranked up to warm the whole house.
But Rachel's challenge was that her stove looked out of place in the corner of her more modern home. While it was perfectly installed - with a stone base to sit on, and manufacturer recommended clearance around it - the timeless, classic look of a cast iron stove seemed out-of-keeping with the sleek, drywall finish and carpeting.
That's where we came in.
Rachel knew exactly what she wanted to do. She wanted to transform that corner of the room into a stone-lined fireplace nook - where the wood burning stove would look totally in character. The challenge was: How to install actual stone on a modern home made with drywall and framing.
The answer wasn't to use actual stone at all. While doing research, Rachel came across our website and realized that our Colorado Dry Stack in the Birchwood color was exactly what she was looking for.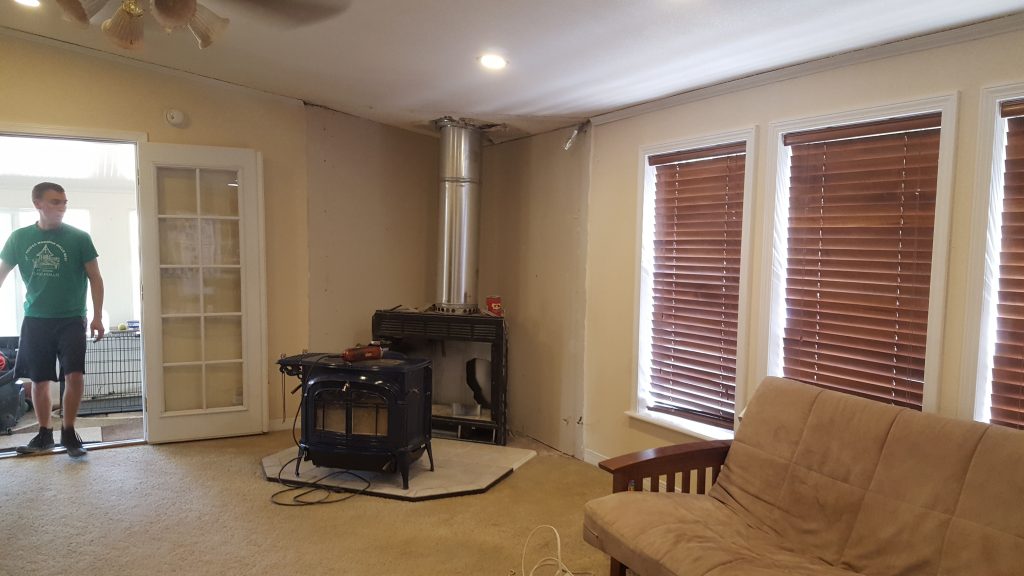 Before
Our stone panels are designed using molds taken from real stacked stone walls. We then use an innovative molding technique to recreate the rich, three-dimensional texture of those walls in lightweight, durable polyurethane foam. The result is a flat panel that can be installed directly onto existing drywall or brick - instantly providing a look that's practically indistinguishable from real stone.
Add in the incredible realism of our Colorado Dry Stack Birchwood finish - just one of many different color options available - and Rachel's decision to "go faux" starts to look like a better bet than even the 'real thing.' As you can see from the pictures, Rachel was able to cover the entire corner of the room with the faux panels, and it took a fraction of the time to install compared to using some kind of rock, brick or stone option. It was also significantly cheaper.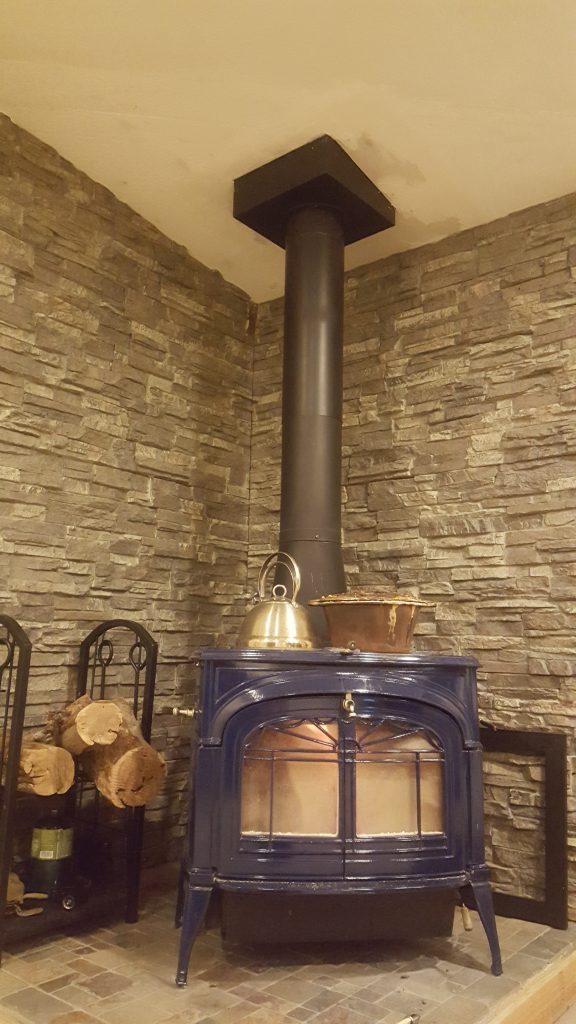 AFTER: Close-up view
But Rachel didn't need to compromise on the look. If you're considering using faux panels around your fireplace please consult the products around fireplaces section of our terms of use for guidance on how to ensure adequate clearance from a direct heat source.
With basic carpentry tools, some careful measuring and an eye for detail, Rachel was able to create the corner nook she'd been dreaming of - and, as you can see from the pictures, the end result looks incredible. We're so happy she decided to share these pictures with us, and incredibly proud that our products were able to turn her vision into reality.