Backyard Design Ideas
Warm summer nights are made for entertaining or relaxing outside. Make your backyard the perfect place to enjoy the outdoors with easy upgrades to your pool or patio!
Before designing your backyard living space, ask yourself the following questions:
What types of events do I want to host in my backyard?
How will people spend their time in my backyard? Will they be eating, playing games, swimming or sitting around a firepit?
What is missing from my current design? Do I need seating or shade?
Once you have an idea of the types of events you would like to do, you can begin to outline your projects. If you're hoping to host family gatherings, for example, you might make the focal point a seating area with an outdoor bar. If quiet relaxation is your goal, you could add privacy screens and comfortable lounge chairs. Whatever your design dreams, you can use faux paneling and simple furniture additions to create the perfect backyard living space.
You don't have to spend a ton of money to upgrade your backyard. With a few simple changes, you can elevate your home's design in as little as one weekend. Check out the following ideas to get inspired!
Upgrade Your Home's Siding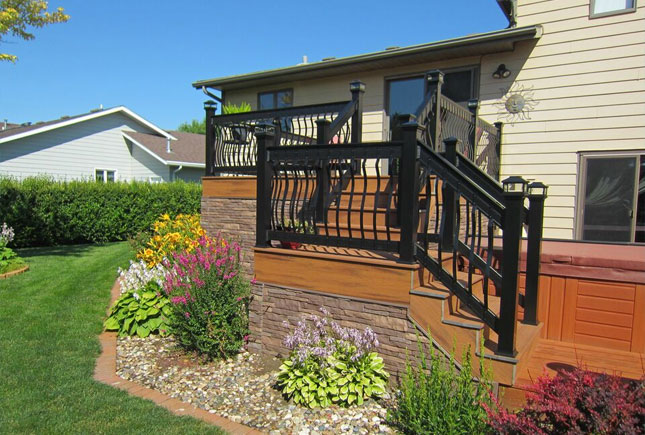 Increase your curb appeal, and make your home look like it's been newly remodeled with faux stone siding. It's an easy way to add texture and visual interest to your home's exterior, since the panels can be installed over existing materials. Pick a color scheme that complements your landscaping; consider a light shade if you have lots of colorful flowers, or a darker shade to set off greenery.
Create an Outdoor Bar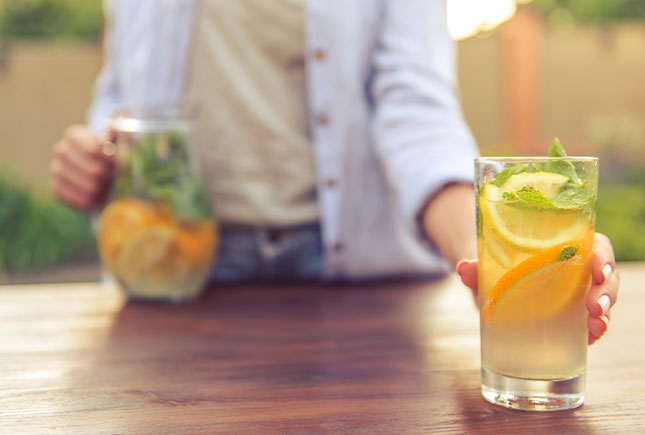 An outdoor bar is a great addition to your backyard that can be used all year long. Use faux brick paneling to create a traditional base, and top it with stained wood. Add barstools and a cart for drinks or utensils. You can serve drinks there, use it as a serving area for food, or simply make it a hub where your guests can gather and talk.
Add Privacy Screens
Faux wood paneling is useful for creating an enclosed area that's well suited for reading, relaxing or having great conversations. Furnish it with comfortable seating and a side table to hold your books and drinks. Add potted greenery to create a soothing and relaxing atmosphere.
Create an Outdoor Living Room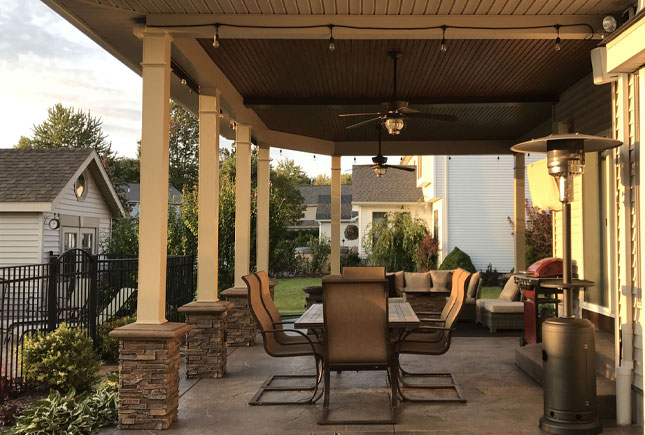 With just a few budget-friendly purchases, you can create a beautiful space where people will feel free to spend time together. Arrange thrifted furniture, a coffee table and an outdoor rug on your patio; then add faux columns to the pillars of a pagoda or other covering to create shade. Your new living room will be your favorite spot to retreat during sunny afternoons.
Creating a backyard living space that's suited to your needs is easy when you use faux paneling. Since it's designed for DIY projects, you won't have to worry about the expense of professional installation. The wide variety of styles means you'll be able to find the perfect option to fit with your home's design. It's affordable, lightweight, weather-resistant and easy to install. Best of all, once it's installed, there's no need for the stress and hassle of maintenance. All you have to do is sit back, relax and enjoy your new backyard living space.