A home gets a fresh new look by covering old, dated wainscoting with the look of stacked stone.
While we've posted pictures of some epic panel projects, we still believe that there's merit to the philosophy of 'less is more.' This is why we like this project, pictures of which were sent in by a customer from Hazel Green, Alabama.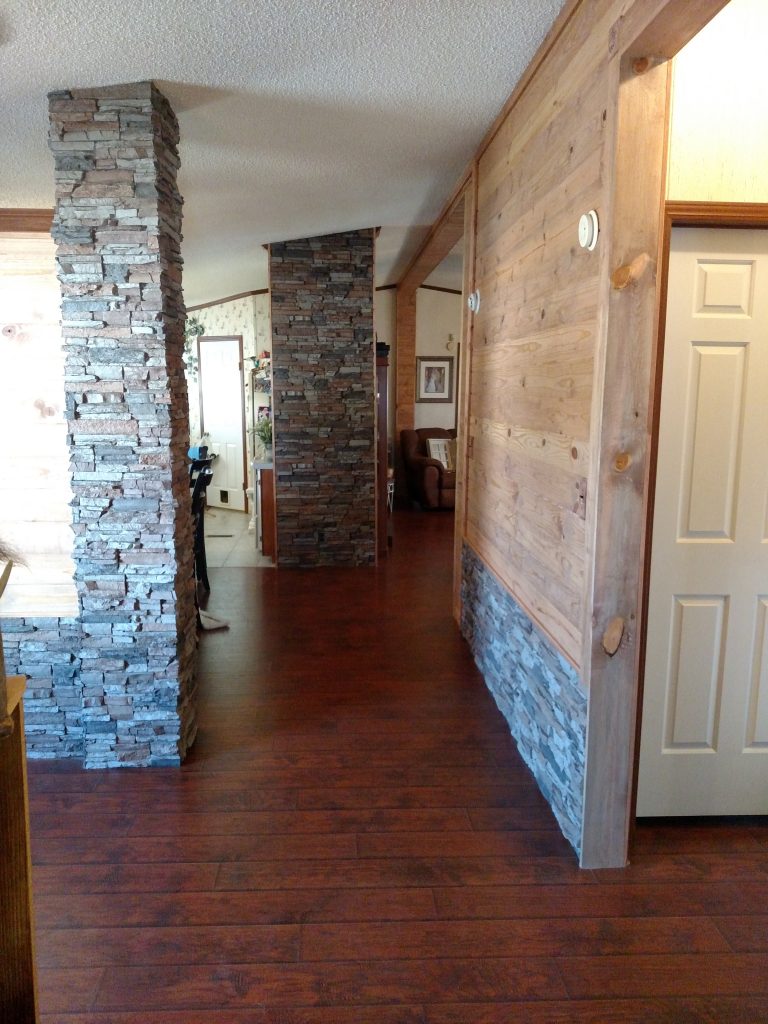 This shot gives a great view of the entire project
Their beautiful, roomy home was originally designed with a two-tone pattern - white walls with dark wood wainscoting. While this was nice enough, the owners wanted something different - and that's where we came in. They ordered our Norwich Stacked Stone panels in Motley Gray color to cover the wainscoting, and covered the rest of the walls with pine planks.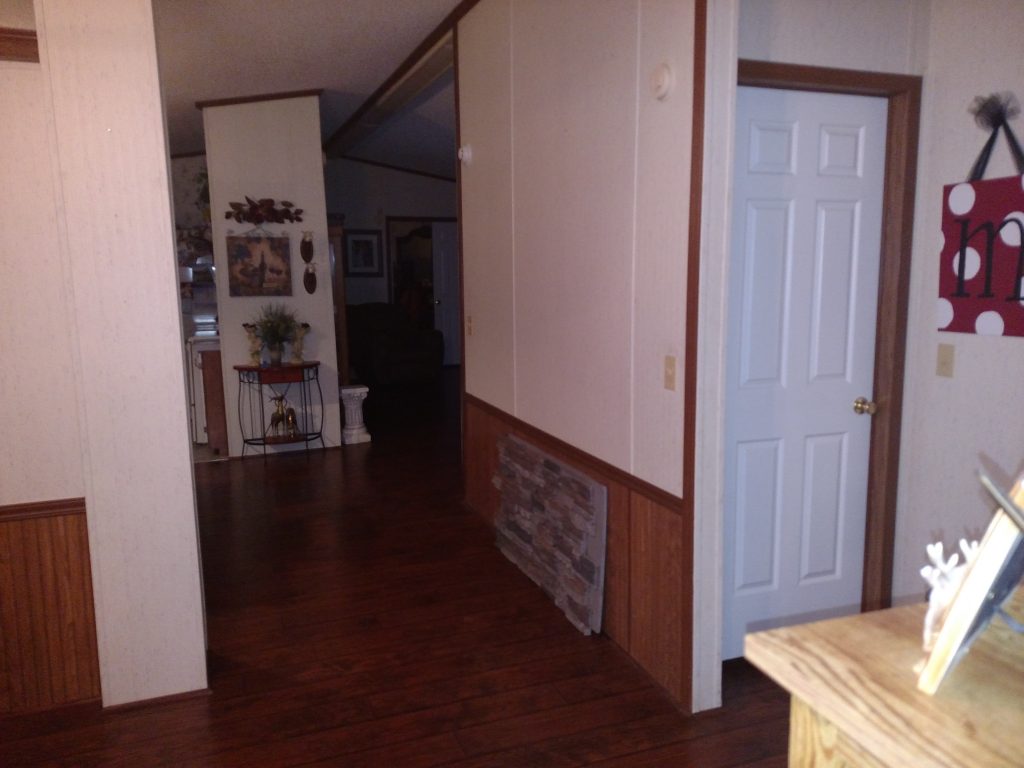 BEFORE: While nice enough, the room lacked pizazz.
In theory, the homeowners could have used real stone, or stone components, but they were probably glad they didn't. The panels are perfect for the task they bought them for; and demonstrate many of the biggest advantages of 'going faux.'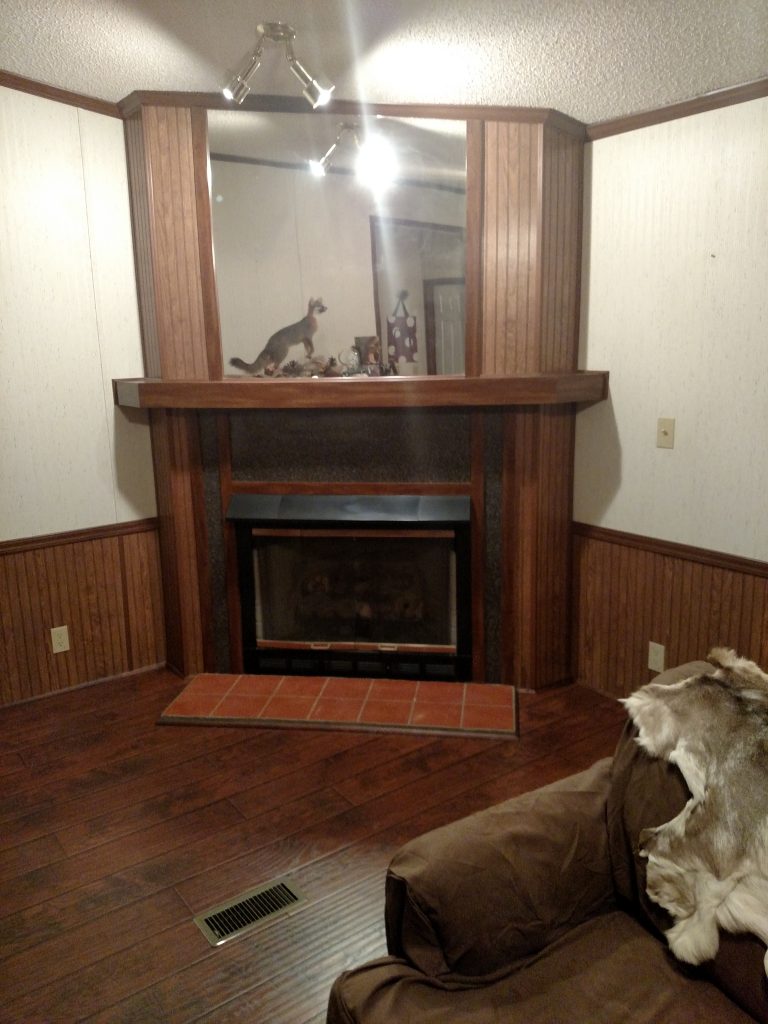 BEFORE: The dark wood wainscoting looked old fashioned and dated.
For a start, the existing brown wood wainscoting didn't need to be touched. The panels installed right on top of them, attached with screws and regular construction adhesive. Because the panels slot together, almost like a jigsaw puzzle, it made it simple to create a seamless stonework pattern that looks vividly realistic.
AFTER: Cut to size, the panels perfectly complimented the new wood walls.
Secondly, the project required a lot of measuring and cutting the get the panels to fit just right. Once again, that's where the advantages of faux comes in. Because it's molded from high density polyurethane foam, the panels can be cut to size with a regular wood saw - meaning no special tools or expertise was required to get them to fit just right.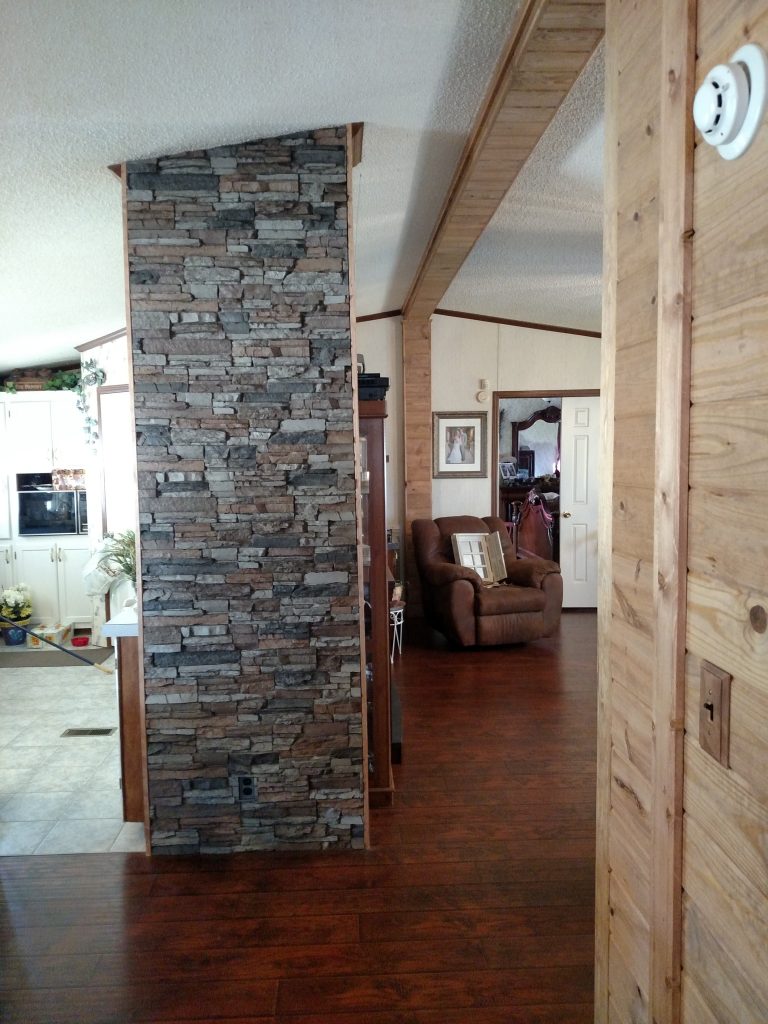 The panels look great on the support columns as well.
But thirdly, and perhaps most important, they look great. After cutting and installing, the panels look vividly realistic. Even at eye-level, it's difficult to tell that they're not authentic stone; and that's what makes them such an awesome choice for a project like this.
What do you think? The stone is a big improvement over the dark wood, isn't it? Let us know your opinion in the comments section, below.