Kitchen Design Enhancement with Faux Beams
A homeowner used one of our beams to cover an ugly support pillar in his kitchen - transforming it into a stylish design detail.
Recently we blogged about the question of blending our synthetic wood products with real wood or stone. Because our products look so authentic, they combine beautifully with natural materials and are a fantastic way to enhance the character of a room's features in a way that's both cost-effective and practical.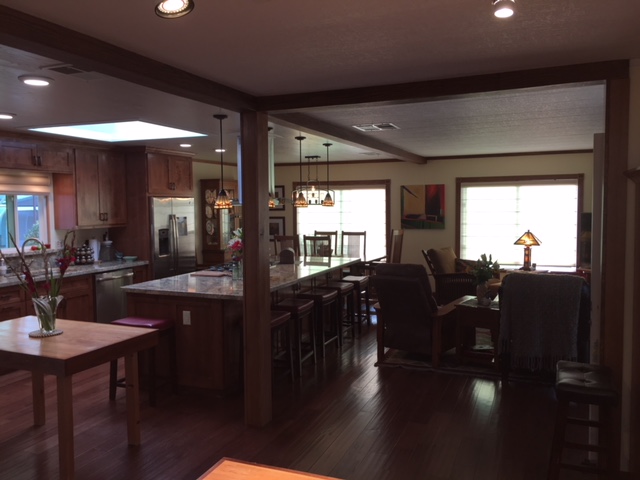 AFTER
This week, we received photos from customer George Gooch, a California-based homeowner who demonstrated this exact principle with his project.
George's challenge was in his kitchen. He had a wooden support pillar that was unattractive, but simply couldn't be removed - not without costly and difficult structural modifications to his home. As you can see from the BEFORE pictures, the pillar was slap-bang in the middle of his kitchen, and extended up into the ceiling without any thought or finesse behind its appearance.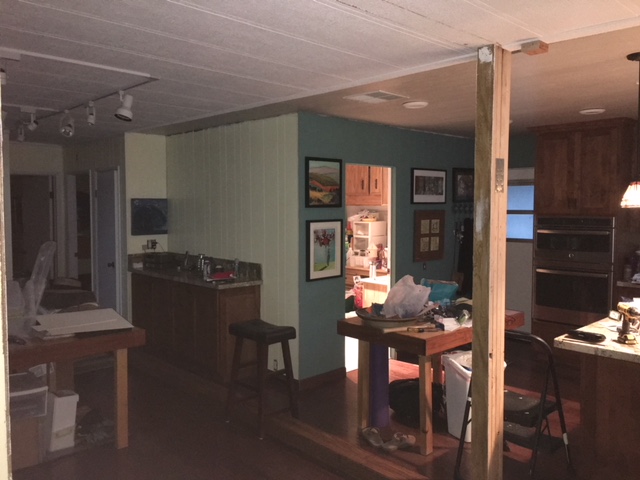 BEFORE
George had to think long and hard about how to turn this eyesore into an eye-catcher; and it was eventually faux wood beams provided the solution.
For many homeowners, faux beams provide a way to give the appearance of exposed, structural wood beams where none actually exist. In George's case, he had the exact opposite problem - a real wood beam where he didn't want one. But since removing it was not an option, he decided covering it was the next best thing.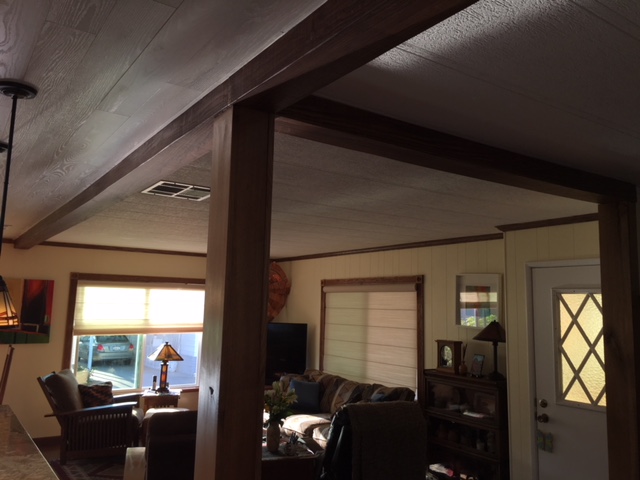 AFTER
To make the design seem original to the house, George first ran one beam across the length of the kitchen ceiling, right up until it hit flush with the support pillar. He then took another length of beam and fit it to continue on the other side. A 3rd piece of beam was added, extending ninety degrees from the pillar and stretching to hit another exposed wooden support on the opposite wall.
The pillar itself was then covered with its own beam - a feat made simple with the beam's 3-sided box construction and 4th removable side.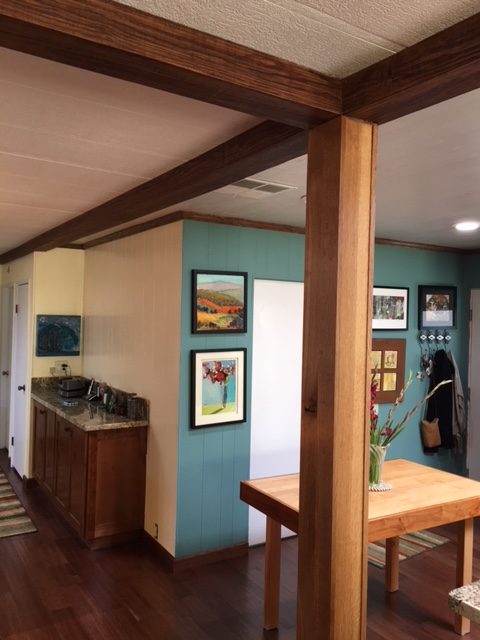 AFTER
George's vision took that isolated, lonely column and turned it into something that was aesthetic as well as practical. The entire assembly looks incredibly real, an an intrinsic and appealing part of the room design.
It's one of the cleverest and most thoughtful projects we've featured here; and we're so proud our products ended up being a part of it.
But what do you think? Would you have done anything differently? Let us know in the comments section below.