Custom Beachwood Beams Transforming a Commercial Lobby
Subtle yet stylish was the way to go for this commercial lobby design at a mixed-use building in Canada.
Jose Muyot is the Operations Manager of Executive Place, a large commercial building in Red Deer, Alberta that accommodates office, medical and retail space. Mr. Muyot sent in pictures of the gorgeous lobby remodel that was done there. Subtle and stylish, it involved the use of our Custom Beachwood Beams from Barron Designs to add some wood texture to the stone and marble.
Custom Beachwood Beams were easy to cut and customize to accent the lobby's elevators.
The beams themselves, of varying widths, adorn the mid-way point on the walls - and go all around the lobby, separated only by the stone columns. It's understated, yet fantastic looking.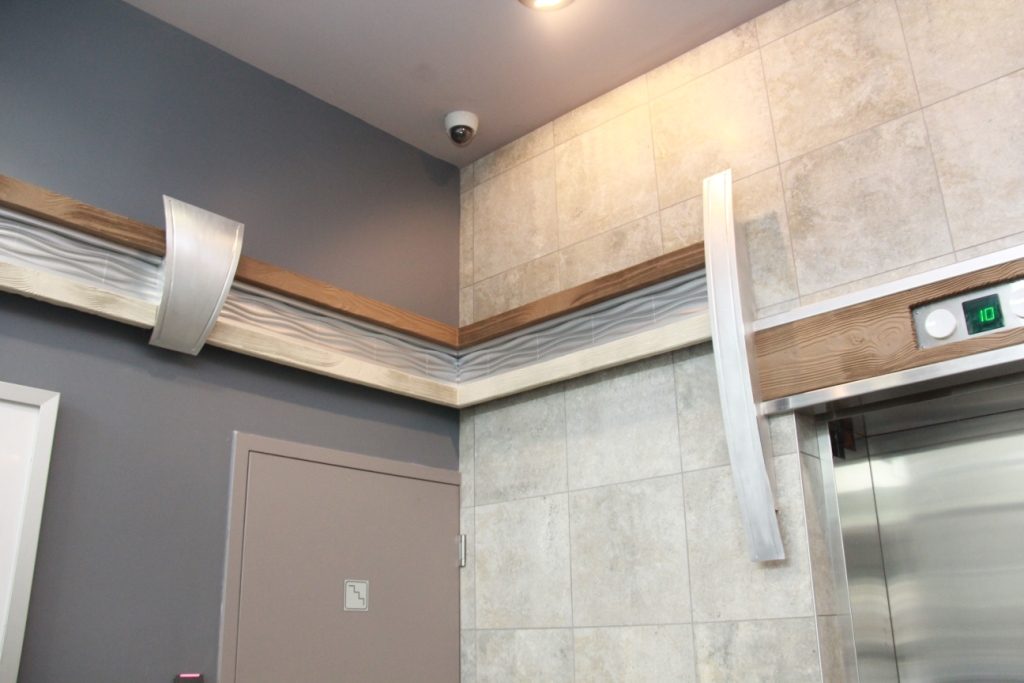 The beams go around the entire lobby, and are subtle and understated.
There are a number of reasons why Jose's decision to 'go faux' worked out better than using real wood. For a start, our beams are a fraction of the price of their real wood counterparts - especially custom crafted products like those you'd have to buy for a similar installation.
Here is another look at the subtle way these beams are incorporated into the lobby's decor.
Secondly, the beams themselves are a breeze to install. Molded from lightweight polyurethane, they can be attached with simple screws - which wouldn't hold the weight of actual wood. Cutting them to size is also easy and practical, and can be accomplished with nothing but a regular wood saw.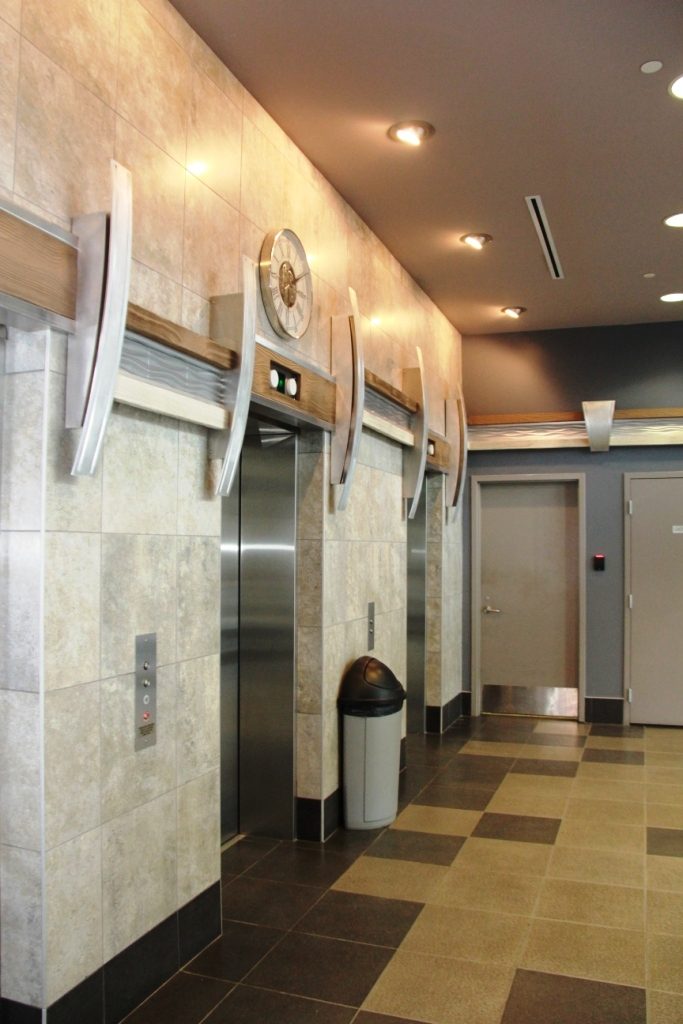 Another view
Thirdly, the beams are hollow, and that means they can conceal all sorts of secrets beneath them. As you can see from the photos, that actually worked out when the beams were installed above the elevators; as Jose simply cut sections out so the elevator lights could be seen through them; and the whole thing looks seamless and custom.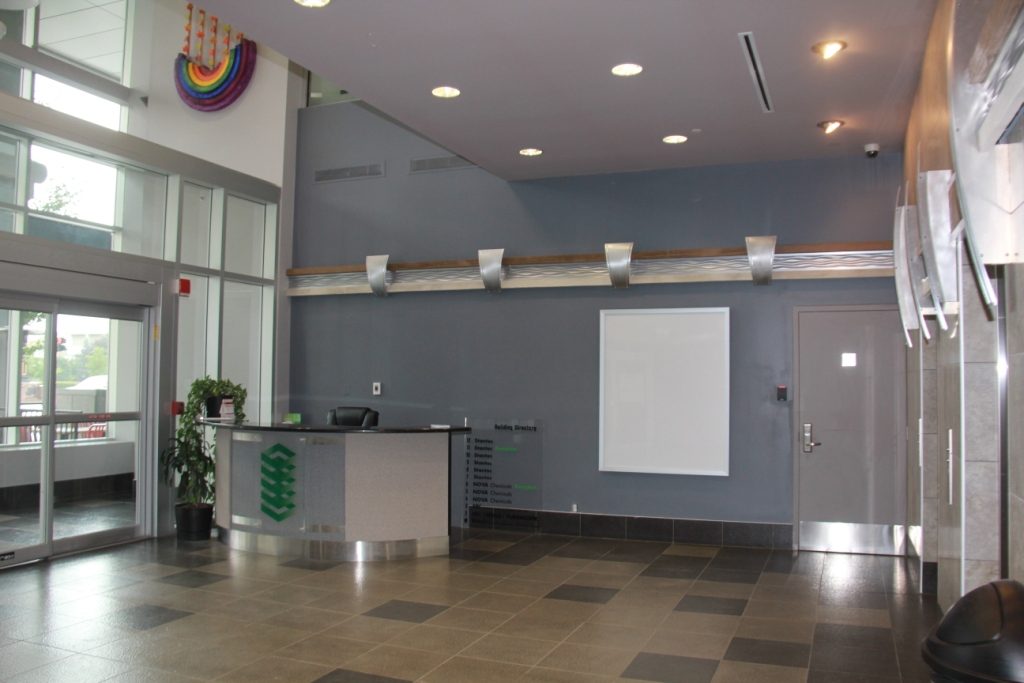 The beams look fantastic.
Jose also ordered the beams unfinished, which means he was able to stain them to match the rest of the decor in the corporate center - which is a level of customization that would be much more expensive using actual wood.
The finished results speak for themselves. It's a very simple and elegant design solution; but it looks fantastic!